After epic fallout in the last season finale, Apple TV+ decided to explore Ian and Poppy's next quest in Mythic Quest Season 3 as well as season 4. The network's critically acclaimed series has won many hearts since it's on-air. But the finale left fans wondering whether Ian and Poppy join hands once again or everything will tumble between them. Whatever will happen, we can bet that Mythic Quest Season 3 will make you laugh.
Apple TV+'s original dramedy follows a studio run by Ian Grimm, a game creator who created Mythic Quest, a popular MMORPG. However, at the beginning of the series, Ian argues with lead engineer Poppy, head writer C.W. Longbottom, and head of monetization Brad Bakshi for his latest expensive game. But the constant quarrel didn't bring any solution to them. Instead, the situation became worst when Brad wanted to be arrested by the Feds for "street cred."
Mythic Quest Season 3: Renewed For Two Seasons
Rejoice fans! Apple TV+ has recently renewed its critically acclaimed dramedy for not only season 3 but also for its fourth season. The series co-creator and star Rob McElhenney revealed this news through a comedic video featuring Emmy-winning Ted Lasso star and co-creator Jason Sudeikis and season 2 guest star Sir Anthony Hopkins in FaceTime call. "#MythicQuest is returning for Seasons 3 & 4," it captions.
Well, unsurprisingly, its sophomore run gained 100% positive response from fans on Rotten Tomatoes. As well as 73 out of 100 from critics on Metacritic. Further, Matt Cherniss, head of programming of Apple TV+, said just like the audiences and critics worldwide, they also fell in love with the show- its sharp writing and relatable characters. Matt added they can't wait to see what's next in store for the upcoming seasons of this vivid workplace dramedy.
What To Expect Next?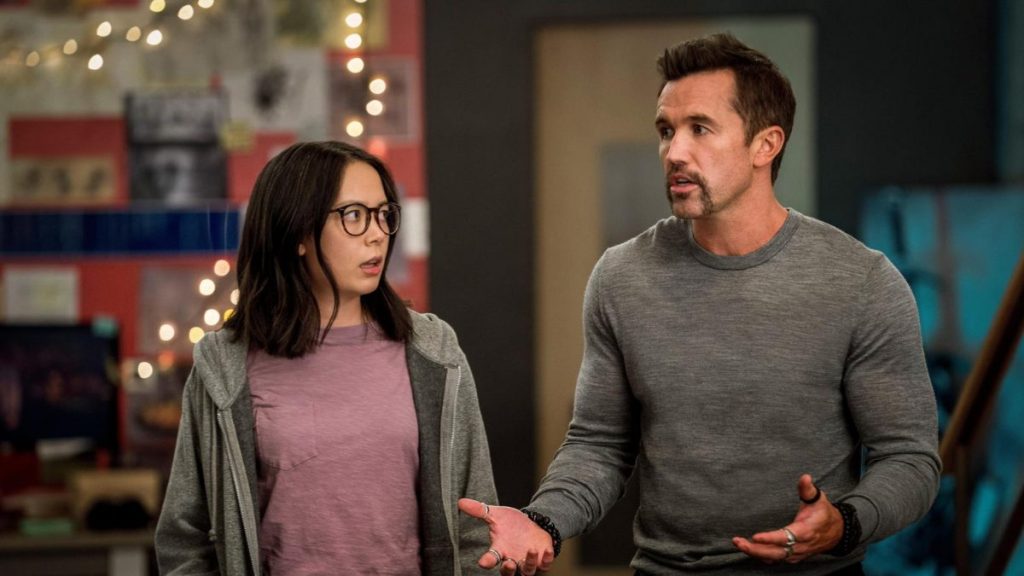 Everyone decided to walk on their separate path in the last season finale, including Ian and Poppy. After their frequent clashes, they both head to open a new business leaving Mythic Quest behind. Meanwhile, Dana was left with no choice to pursue the programming course, and Brad's fate remains in jeopardy. Now that Ian and Poppy are interested in making another gaming studio, it would be pretty intriguing to see how they pull off everything without the Mystic Quest tag. Perhaps there's a slight chance that their conflict would resolve.
Mythic Quest Season 3: Who Could Be In The Cast?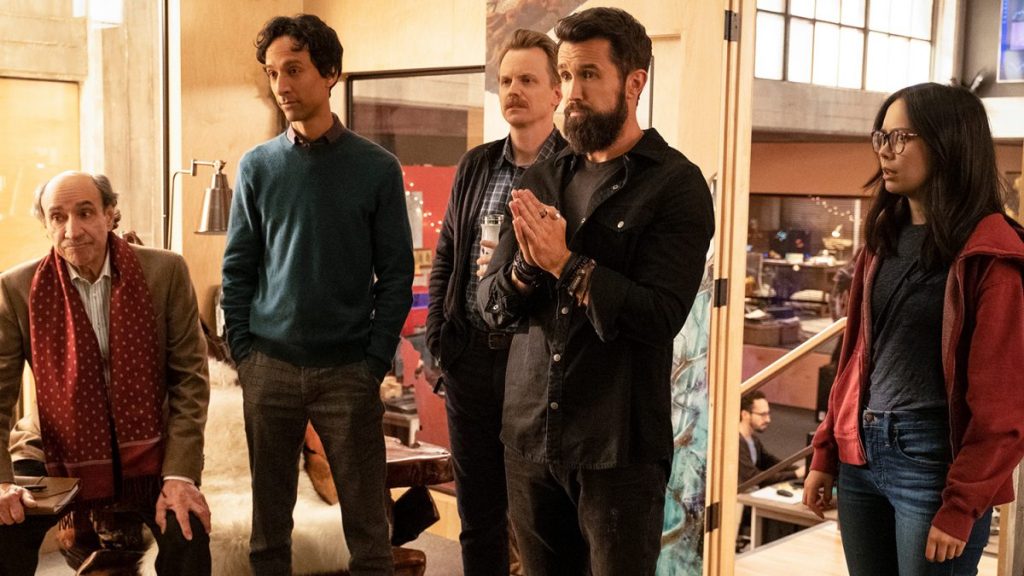 Undoubtedly, Rob McElhenney will return as Ian Grimm with Charlotte Nicdao as Poppy Li and F. Murray Abraham as C.W. Longbottom. Along with them, Ashly Burch as Rachel and Imani Hakim as Dana might return. Well, they decided to enhance their skills in their respective fields. So, their chances to return are quite thin. On the other hand, Danny Pudi as Brad Bakshi's fate, remains in limbo. Further, Sir Anthony Hopkins will return with David Hornsby as David Brittlesbee.
Mythic Quest Season 3: Release Date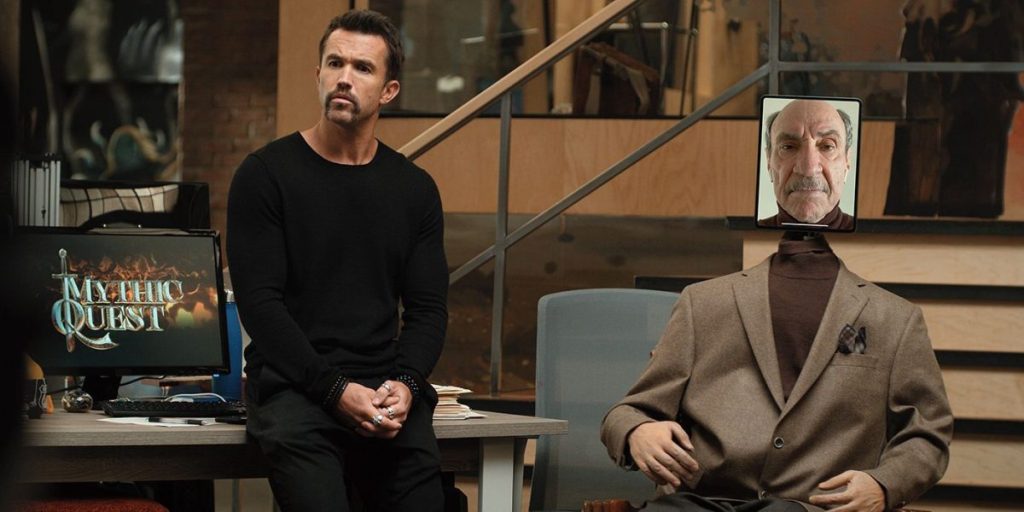 The announcement clip concluded with a message saying Mythic Quest Season 3 will release in 2022. The renewal announcement came four months after the season 2 finale. But we aren't sure whether or not the series has gone under production. However, the message in the clip further teased that Mythic Quest Season 3 will air after Ted Lasso Season 2. But before the third season of Ted Lasso, it has also been renewed for the third season.