The title of One Piece Chapter 1029 is "Tower." The main focus of the upcoming chapter will be on the fight between Killer and Hawkins. It will also conclude their battle. There will be an update on Sanji as well. He is not really comfortable with all the changes happening in his body. On the other hand, there will be some action scenes in which Queen will face Kid and Law.
It is likely that the fans won't get to see Luffy, Yamato, Kaido, and Mommonosuke in the forthcoming edition of the manga. A lot of things are happening in the manga simultaneously, and the readers are excited to get an update on every one of them. So, what will happen when Killer and Hawkins come face to face, and when will the fans get their hands on the new chapter of OP? Here are all the latest details.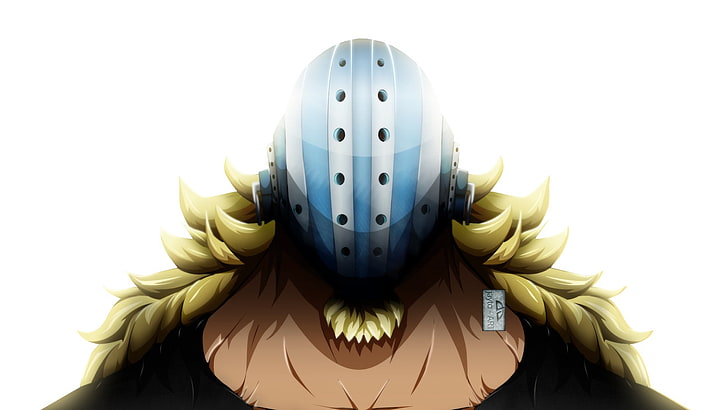 One Piece Chapter 1029: Plot Details
The upcoming chapter of the manga will begin with the conversation between Queen and Sanji. The Queen will tell him how Judge once stated that he wished to create exoskeletons. These beings will come along with exceptional powers and stamina and will have a heart as cold as ice. Soon, the subordinates of Kaido will come and shoot Sanji. However, it won't have any impact. Sanji will get irritated because of the changes going on in his body. As a result, he will decide to leave the battlefield. However, Queen will still chase him and tell him to show his combat suit and its powers. Meanwhile, Kid is suffering from a dreadful headache.
However, he still joins Law in a battle against Big Mom. The latter is about to win this fight as both of her opponents are struggling. One Piece Chapter 1029 will feature Killer Vs. Hawkins. It will be revealed that Hawkins is continuously headbutting that causing pain in Kid's head. Killer and Hawkins will have a brief discussion where Killer will ask him two questions. The first question is, "What will happen to the damage that has nowhere else to go? Hawkins will reply to him by saying that all the damage will go to Kidd, and then he will cut his left arm. Killer asks why he is going so far, and then Hawkins reveals that Kid doesn't have a left arm. 
The second question of Killer is, "How many lives of Kid's straw dolls Hawkins have excluding Kid's life?" Hawkins will reply by saying that was the last one. Soon, after replying, Hawkin pulls out a tower card. However, Killer will not give him any chance and defeat him. The meaning of the tower is the collapse of the old or the beginning of a new. The great thing is that the manga will not go on a break next week, and it will also come along with a huge fight.
One Piece Chapter 1029: Release Date
Both the manga and anime of One Piece are going really strong now. Its plot is more interesting than ever, and the fighting sequences are just off the charts. One Piece Chapter 1029 is all set to come out on Sunday, October 24, 2021. It will be available to read officially on Viz Media.