The dedicated fans of the military drama will be treated with two back-to-back episodes of Seal Team Season 5. The fourth episode will be the final episode airing on CBS, followed by the fifth episode on Paramount+. Also, Seal Team Season 5 Episode 5 will be the second part of the three-episode arc depicting the Bravo team dealing with a terrorist group in Africa. The upcoming episode will deal with the cliffhanger of the previous episode. Hence, continue reading further to find all the details about the upcoming installment.
Seal Team Season 5 Episode 5 Precap: What Will Happen?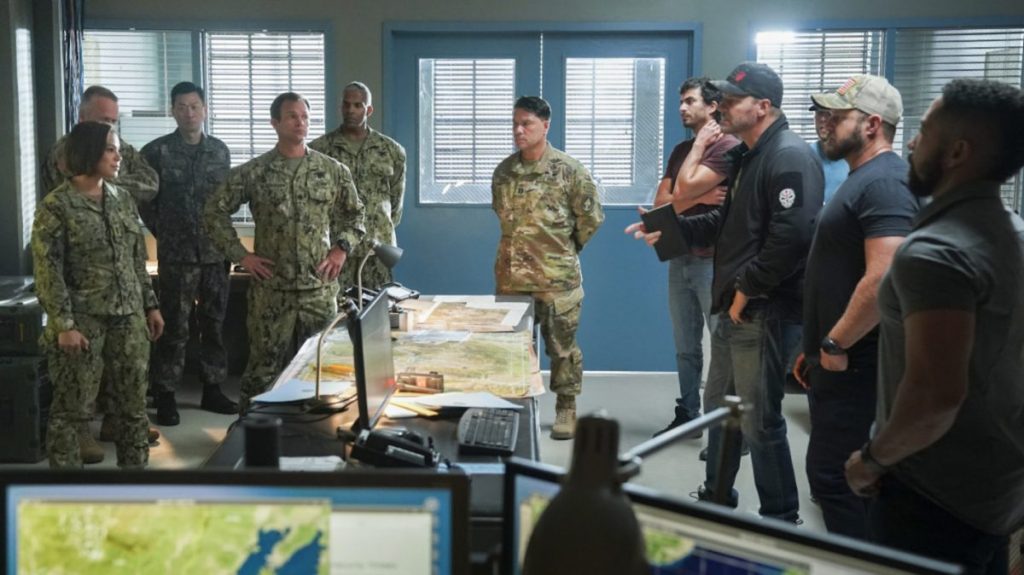 The fifth episode titled "Frog On The Tracks" will find the Bravo team in a state of emergency. The squad's main objective will be to prevent the terrorists from succeeding in an attack. Bravo will race against time to locate the enemies and capture them before much harm is done.
Moreover, Jason will be in a tough spot, as several thoughts are keeping him occupied, threatening an error in his judgment. His confusion will lead him to make a tough decision in an attempt to find the answers that he has been looking for in Seal Team Season 5 Episode 5. Thus, the team and the whole world's fate will depend on the decisions of Bravo Zero. Therefore, he will have to focus on the mission to diffuse the threat of a World War in the fifth episode. 
A Quick Recap!
The fourth episode finds the Bravo team members dealing with their problems at home. At that moment, they receive an order to return to the base. As the team assembles, they are assigned to a crucial mission to neutralize a terrorist attack in Africa. The unexpected threat forces the team to infiltrate Africa and locate the terrorist before they succeed in their attack. Meanwhile, the team has to work together and use all their experience to get hold of a dangerous enemy in Seal Team Season 5 Episode 4.
Meanwhile, Sonny is a matter of concern for the Bravo Team. As he is worried about Lisa going on a date with a stranger. It seems like he might have some hidden feelings for Lisa, which could affect the team in a deadly situation in Episode 4.
Seal Team Season 5 Episode 5: Release Date
The fifth episode of Seal Team Season 5 will air on November 1, 2021. The upcoming episode will be the first one that will air only on Paramount+, following the show's discontinuation on CBS. The fifth season will feature a total of 14 episodes. So don't miss out on the upcoming back-to-back two episodes of Seal Team and keep returning for more thrilling updates.