It looks like Crockett and Pamela will work together again in the seventh episode of Chicago Med Season 7. Meanwhile, Halstead is getting more curious to find the truth about Dr. Cooper, with Dr. Goodwin's help. Fans will also see the return of a known character in the upcoming episode. But who is that? So here are all the essential updates about Chicago Fire Season 7 Episode 7.
Chicago Med Season 7 Episode 7 Preview: What Will Happen?
NBC has released the official synopsis and promo for the upcoming episode titled "A Square Peg in a Round Hole." The next episode is about to welcome Dr. Ethan Choi back to the hospital. He will return after six episodes in Chicago Med Season 7. The atmosphere at the hospital will undoubtedly change with Choi's presence. Moreover, Dr. Marcel will assist Blake in performing liver replacement surgery on a patient. And, Pamela will stick around for one more episode as Crockett will help her again in episode 7.
Meanwhile, Halstead will continue to work with Goodwin in an attempt to uncover the truth about Dr. Copper in the upcoming episode. Also, the first-year resident, Taylor, is trying very hard to prove her worthiness. However, overworking and lack of sleep might create unwanted problems for her soon. Further, we can expect Will to try and find some new evidence against Cooper in the following episode.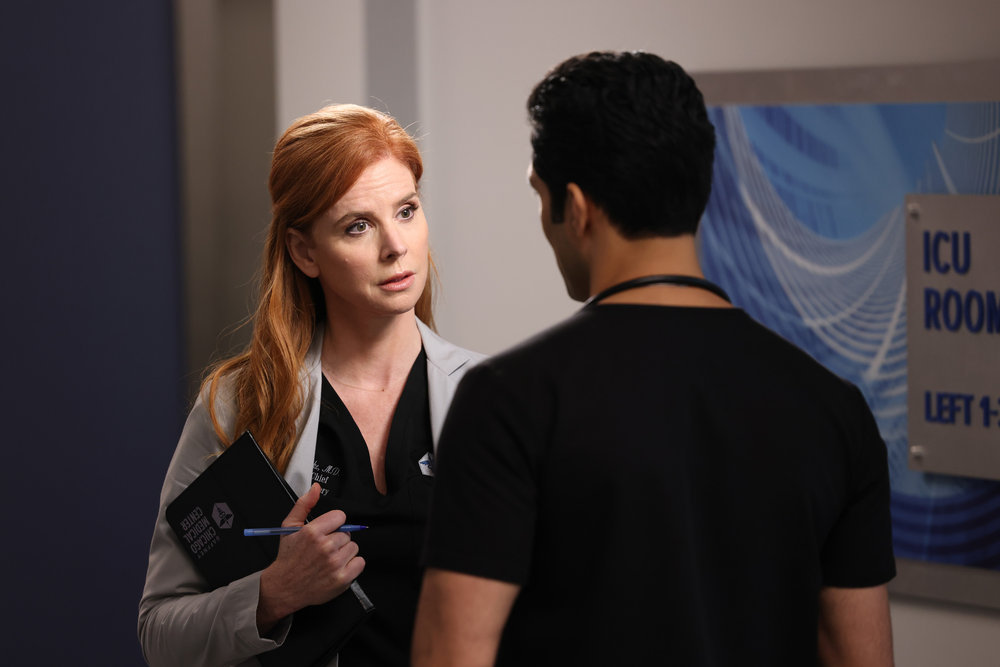 A Quick Recap!
Dr. Stevie hammer was the center of attention in the previous episode of Chicago Med Season 7. She went to visit her mother Terry, who collapsed. Next, Stevie rushed her into the hospital, where she directed Taylor about the treatment. However, Stevie's mother got irritated and wanted to leave the hospital. The incident made Stevie a little embarrassed at the hospital.
Stevie's complicated relationship with her mother also came in the way of Terry's treatment. Further, Hammer consulted Charles, who suggested that she try a less parental way to make her mother wear the medicine tracker. However, Terry refused and created a scene. After Hammer got her mother's van towed, Terry stayed at Stevie's place and took medicines.
Meanwhile, in Chicago Med Season 7 Episode 6, Scott came to handle an injured young girl, the daughter of a former felon Scott had arrested. Moreover, Scott's view of the man came in the way of his daughter's treatment. He thought the man abused her daughter. Luckily, Maggie managed to sense the situation and suggested Scott consider other scenarios. Eventually, it turned out a brain disorder caused dizziness leading to injuries.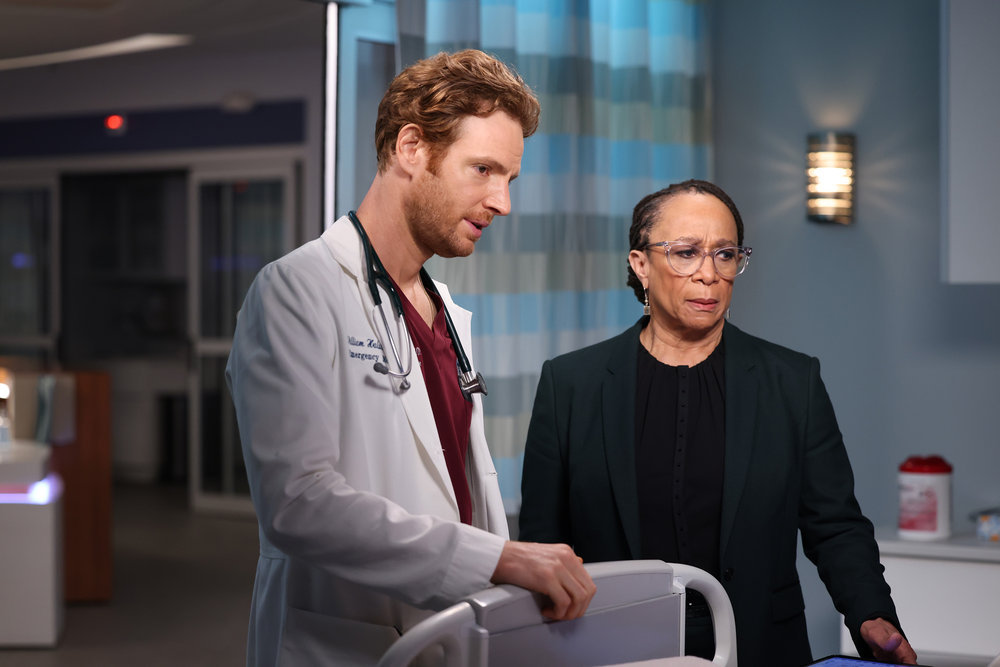 Also, Halstead had to ask Dr. Cooper's guidance when one of his patients had breathing problems. And a risky plan by Cooper helped Halstead save a patient in Chicago Fire Season 7 Episode 6. Then, Crockett assisted Pamela with liver transplantation surgery. Pamela wanted to procure the liver from Crockett's patient. However, he had enlisted the patient's organs to be delivered out of the state. In the end, after much convincing, Crockett changed his mind and helped Dr. Blake.
Chicago Med Season 7 Episode 7: Premiere Date
The seventh episode of Chicago Med Season 7 will air on November 3, 2021. NBC will air each new episode weekly on Wednesdays at 8:00 p.m. ET, with an estimated runtime of around 45 minutes. In addition, viewers can watch the latest episodes on Sling TV, YouTube TV, Fubo TV, and DirecTV. So, don't miss the newest episode and return for more news about your favorite shows.