The fourth episode of Succession Season 3 will introduce a powerful personality. Kendall and Logan will try to get this person on their side. A major investor will call the duo to settle the feud before it gets too late. However, the man seems to be extremely clever and would choose what is best for him and the company. Thus, it will be thrilling to see how this meeting turns out in Succession Season 3 Episode 4. So, keep reading to find all the details about the next episode.
Succession Season 3 Episode 4 Preview: What Will Happen?
HBO has dropped the official synopsis and a promo video for the fourth episode titled "Lion in the Meadow." The consequences of Logan and Kendall's battle for power will be faced by their Media Empire. The major investors and stakeholders in the company are concerned about their reputation and money. Thus, in the next episode, a major investor named Josh Aaronson will come up. And Kendall and Logan will meet John on his private island.
Further, Kendall will reach their first before his father. In the promo, Josh asks Kendall if he has something on his father. Then, we see Logan and Kendall reunite in Josh's presence in Succession Season 3 Episode 4. Thus, it appears that whoever manages to convince Josh to be on their side will be able to grab hold of the company in the future.
A Quick Recap!
In the third episode of Succession Season 3, both Logan and Kendall took steps to improve their reputations among the public. In the meantime, the Department of Justice started investigating the company. However, Logan refused to cooperate and pressured his white house contact Michelle-Anne Vanderoven to convince the President in his favor.
Shiv's husband Tom offered to take the blame and to get reincarcerated while contacting a lawyer secretly. Meanwhile, Kendal forced himself into Waystar's office to discover that his security privileges have been revoked.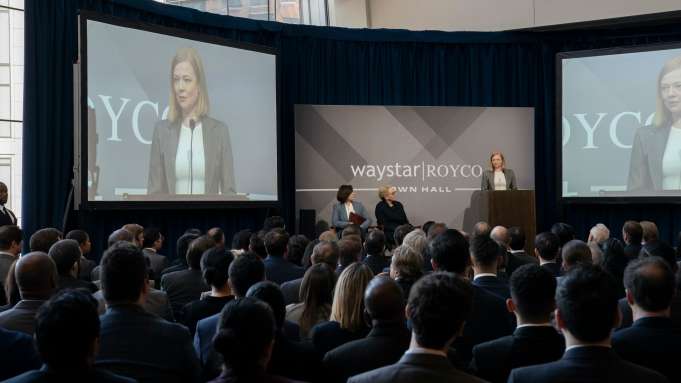 Furious Kendall then picked up a fight with Shiv by sabotaging her speech during the company's employee-centric event. In response to Kendall's move, Shiv released an article questioning Kendall's mental health in public. The article got out when Kendall was about to attend a late-night comedy show.
However, in the end, he experienced a panic attack and canceled his outing in Succession Season 3 Episode 3. Meanwhile, Waystar's office was raided by the FBI, forcing Logan to cooperate with them.
Succession Season 3 Episode 4: Premiere Date
The fourth episode of Succession Season 3 will air on November 7, 2021, at 9:00 p.m. ET. HBO airs each new episode weekly on Sundays. The third season will feature nine episodes. Thus, don't miss the latest episode of the third season and return for more exciting news about your favorite TV shows.