Chicago Med Season 7 Episode Eight is about to bring some testing times for the doctors. Scott will be questioned about his loyalty, while Venessa will jeopardize her career in the upcoming episode. Moreover, Ethan will perform a risky method, and Will will help Stevie. Thus, keep reading ahead to know all the updates about the next episode.
Chicago Med Season 7 Episode 8 Precap: What Will Happen?
NBC has dropped the synopsis and a promo video for the eighth episode titled "Just as a Snake Sheds Its Skin." In the upcoming episode, Scott's loyalty to the hospital and the police department will be tested. He will be in a tough spot when an old veteran cop and his old family friend show concerning signs in the next episode.
Moreover, Venessa will find herself in trouble with the announcement of the annual drug test. Her career would be at risk because of her recent intake of Adderall. In addition, she will suffer from a panic attack after getting to know about the drug test. Meanwhile, Ethan will be handling a risky case on his return. He will perform an old-school method to save a patient's life in Chicago med Season 7 Episode 8. While performing the surgery, Ethan seems to break down in tears as Crockett comforts him in the promo. In addition, Will will help Stevie to search for her mother.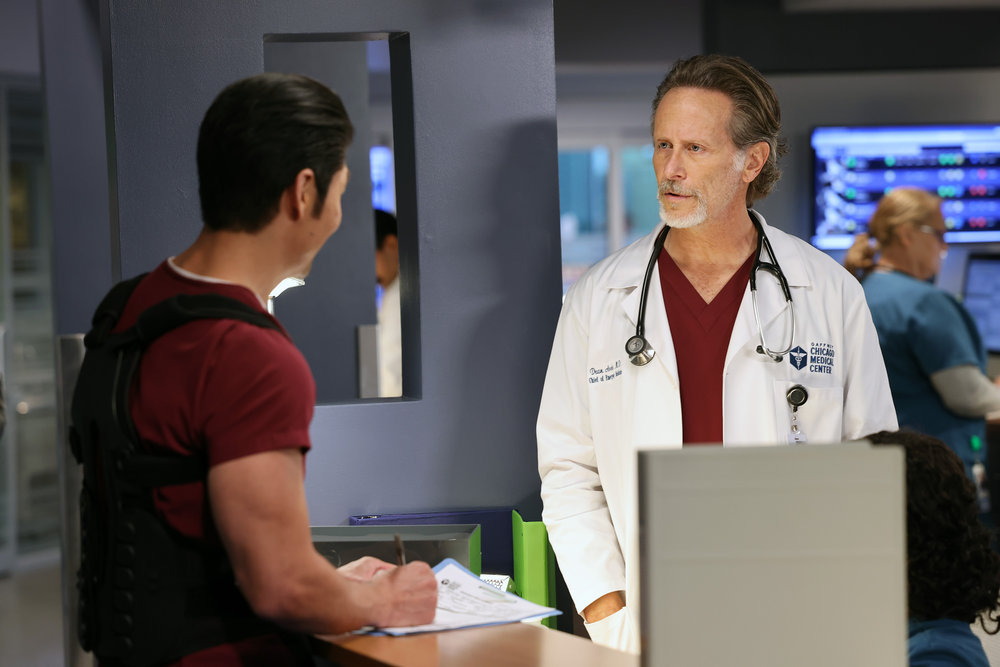 A Quick Recap!
The seventh episode revolved around the return of Ethan Choi at the hospital. The staff of Doctors gave him a warm welcome as he recovered from getting shot. Ethan made his first appearance in season 7. However, he seemed to struggle with getting back to his old self. It appears to be a long journey of hard work before he gets back to being the head of the ED. Meanwhile, Will tried to force Cooper to open up about his secret dealings at the Vascom conference. He attempted to record Dr.Cooper to get something conclusive out of him. However, the situation quickly changed when Matt nearly died at a meeting after consuming excessive alcohol and drugs.
Further in Chicago Med Season 7 Episode 7, Dr. Taylor treated a young woman, Astrid, who was diagnosed with schizophrenia. However, the tests revealed that she suffered from an MLD heart condition, which showed similar symptoms to schizophrenia. Meanwhile, Charles consulted on the case and had some heated arguments with Taylor about treating patients. He also saw Taylor taking a pill in the locker room. Eventually, Taylor apologized for being rude, and Charles appreciated her for her efforts.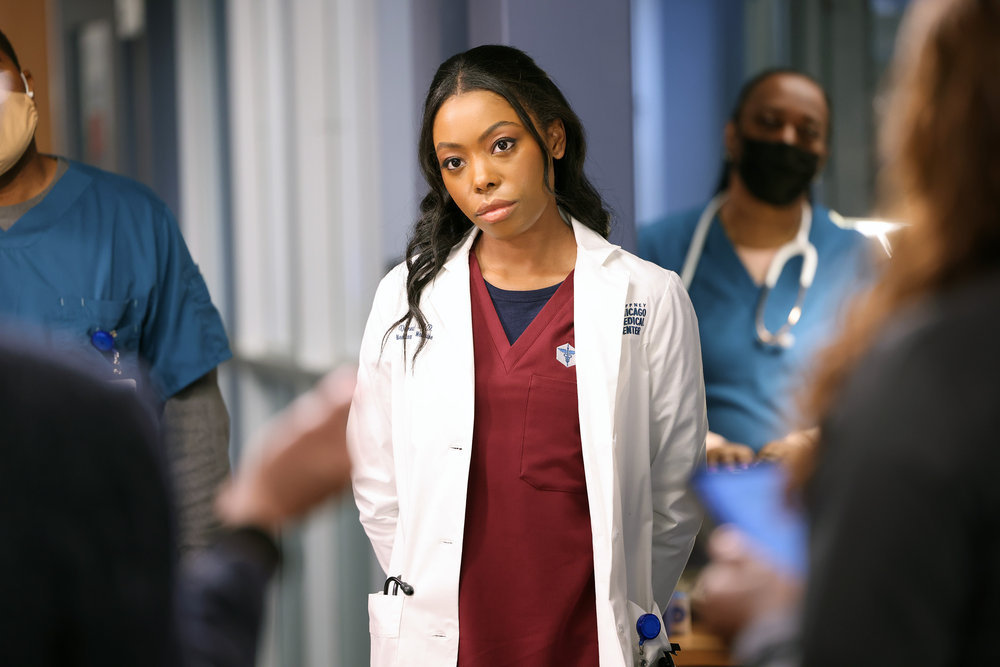 Next, Dr. Hammer and Scott performed a risky surgery on a father who got paralyzed after an accident. His son wanted the surgery to be done, but it could have taken the father's life. After a tough debate between the two doctors, the surgery was performed cautiously. Luckily, the man was able to move his legs again. Also, Crockett and Blake found a liver for their patient. But there were some complications about the liver being large and hard to fit. However, the duo managed to pull the surgery off in Episode 7. 
Chicago Med Season 7 Episode 8: Premiere Date
NBC will air the eighth episode of Chicago Med Season 7 on November 10, 2021. Each new episode airs weekly on Wednesdays at 8:00 p.m. ET. Moreover, fans can watch the latest episodes on DirecTV, Sling TV, Fubo TV, and YouTube TV. Hence, don't forget to watch the eighth episode and return for more updates.