It looks like the legends will finally find the scientist they have been looking for in Legends Of Tomorrow Season 7 Episode 5. Sara's group will reach New York while Spooner will try to get hold of them before they travel in time. However, when the legends find the scientist, Dr. Gwyn Davies, they will be stunned by what they find in the upcoming episode. Hence, keep reading ahead to know all the essential details about the next episode.
Legends Of Tomorrow Season 7 Episode 5 Precap: What Will Happen?
The fifth episode, titled "It's a Mad, Mad, Mad, Mad Scientist," will witness the arrival of Sara, Ava, Behrad, and Gary in New York. They will try to look for Dr. Gwyn Davies. However, when they find the doctor, they realize that Gwyn is not the scientist they expected. Meanwhile, in legends Of tomorrow Season 7 Episode 5, Spooner, Astra, and Gideon will try to stop the legends from traveling in time. However, their plans will be disrupted by several setbacks in the next episode.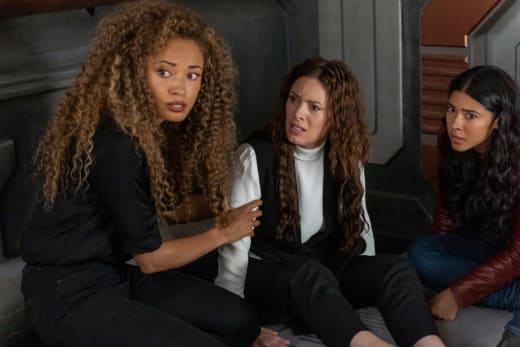 Further, Nate and Zari will work together in the pocket dimension on stopping Hoover and figuring out a way to plan a future together. The legends are stuck back in time and are separated into two groups. Spooner's group has been trying to catch with Sara's group. So, it will be thrilling to find out if Spooner catches up with Sara's group before they attempt to use the time machine.
A Quick Recap!
The fourth episode of legends of Tomorrow Season 7 saw the legends divided into two groups. Sara's group was hiding at the Chicago speakeasy from one of Hoover's robots. The group tried to earn some money by selling unlimited drinks from the mansion they stayed in. They also handed the sale to the bartender Eddie.
However, the move violated Eddie's deal with his gangster landlord, Ross Bottonni, who took his club back. So, Zari planned a party for Eddie at the mansion, staring The Bullet Blondes, to raise money. Further, Gary realized that Nate put himself in toxic relationships to avoid commitment. So he pressured Nate to talk to Tomaz.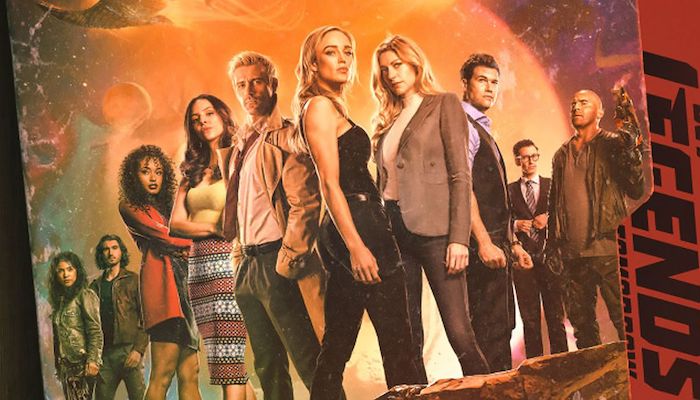 Next in Legends Of Tomorrow Season 7 Episode 4, Spooner's group managed to sneak in a train to Chicago. They were helped by a Jazz band named the Masqueradies and their leader Maude Beaumont. Unfortunately, the leader turned out to be Bottoni's girlfriend. He forced her to perform at his club, but Spooner talked her into leaving her abusive boyfriend.
Meanwhile, Hoover's robot located Zari's party. Sara's group captured it while Spooner attempted to catch up with her group. Gary boarded the train to New York while the other legends stayed at the mansion. Finally, Zari swapped with Tomaz to investigate the Hoover robot in legends Of tomorrow Season 7 Episode 4.
Legends Of Tomorrow Season 7 Episode 5: Premiere Date
The CW will air the fifth episode of Legends Of Tomorrow Season 7 on November 10, 2021. Each new episode airs weekly on Wednesdays at 8:00 p.m., with an estimated runtime of 45 minutes. In addition, fans can view the latest episodes on The CW's official website and app. Moreover, viewers can also watch season 7
on Amazon Prime Video and youtube TV. So, don't miss the newest episode coming this Wednesday and keep returning for more thrilling news about your favorite TV shows.