Dr. Fuentes will surprise Max with an unbelievable decision amid a ransomware attack at the hospital in New Amsterdam Season 4 Episode 8. Max is about to lose some of his best acquaintances in the upcoming episode. It will be thrilling to discover if Max approves Fuentes' decision, leading to a significant change in his professional life. However, Max will not back down without a fight, with his team's future in question.
Meanwhile, the previous episode depicted an ambulance crash which led Max to a deeper scandal. The incident led to a patient's death who did not need an ambulance. Moreover, it turned out that the accident happened in an attempt to compete with private ambulance companies, and Veronica was a part of it. So, what will transpire in the upcoming episode of New Amsterdam Season 4? Keep reading to know all the updates about the eighth episode. 
New Amsterdam Season 4 Episode 8 Precap: What Will Happen?
NBC has dropped the official synopsis and promo for the eighth episode titled "Paid In Full." It looks like Max will face another stressful dilemma in the next episode of New Amsterdam Season 4. Dr. Fuentes will reveal that she is considering firing three crucial members of his team. She is planning to let go of Dr. Bloom, Dr. Reynolds, and Dr. Frome. 
In the promo, Max is seen confronting Veronica, who assures him that the decision is not personal. She suggests that the decision is regarding a financial concern at the hospital. Meanwhile, in New Amsterdam Season 4 Episode 8, the hospital will encounter a massive ransomware attack, complicating the situation. Also, Helen and Max will be seen preparing for their departure in the upcoming episode.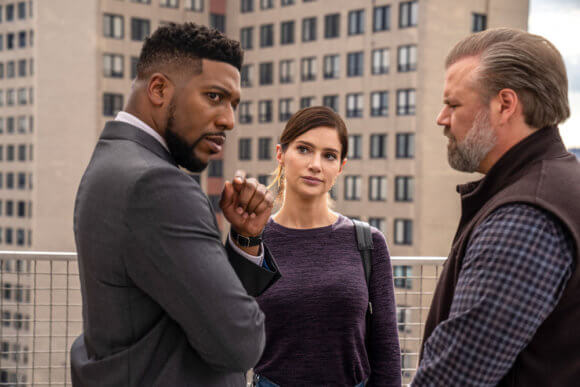 A Quick Recap!
The seventh episode of New Amsterdam Season 4 focused on an ambulance accident, leading to a bigger scandal. Dr. Fuentes bribed the battalion chief to compete with other private ambulance companies. Meanwhile, Max and Helen witnessed the ambulance crash, leading to the death of the patient. The ambulance report was also missing. Further investigation suggested that the paramedic, Rob, tore out the report on the orders of the battalion chief. Towards the end, Max and Bloom confronted Veronica, who admitted having offered money to the battalion chief.
Meanwhile, in New Amsterdam Season 4 Episode 7, Veronica threatened Iggy about firing him if he continued to refrain from treating patients. Iggy talked about the matter with Max. Further, he decided to resign because of his inability to see patients. Moreover, Floyd discussed with Lyn that their affair could lead to a workplace problem. Also, a fight broke out between Floyd and Claude, who competed for the position of deputy chair. Finally, Lyn had to intervene to stop them from fighting.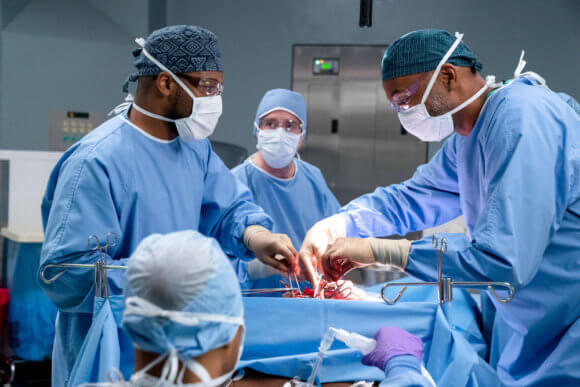 Then, Helen treated a patient suffering from sickle cell anemia. The patient needed a transcranial doppler screening which was not operative since the pandemic. So, Helen went to Veronica to revive the program. Veronica acknowledged the importance of Helen's request and reinstated the program.
New Amsterdam Season 4 Episode 8: Premiere Date
NBC will air the eighth episode of the new Amsterdam Season 4 on November 9, 2021. Each new episode airs weekly at 10:00 p.m. ET on Tuesdays, with an estimated runtime of around 45 minutes. Moreover, the latest episodes will be available on the network's official website, Peacock TV, and NBC app. Fans can also watch the show on DirecTV, YouTube TV, Fubo TV, Sling TV, Hulu+Live, and Xfinity. So stay tuned for more informative news, and don't forget to watch the newest episode of season 4.