It looks like Connie and Georgie Jr. will work together to restart her gambling joint in Young Sheldon Season 5 Episode 6. She will offer her grandson a managerial position and a stake in her business. Meanwhile, Missy will face some uncomfortable questions at the Sunday Church in the upcoming episode.
In the previous episode, George tried to handle the kids while Mary was gone for a retreat. The episode acknowledged George's contribution to the family and how he didn't appreciate it. So, what will transpire in the next episode of Young Sheldon Season 5 Episode 6? Continue reading to know all details, including a recap of the previous episode.
Young Sheldon Season 5 Episode 6 Precap: What Will Happen?
CBS has dropped the official synopsis and a promo for the upcoming episode of Young Sheldon Season 5, titled "Money Laundering and a Cascade of Hormones." Connie Tucker will restart her secret gambling joint with her grandson Georgie Jr. Dale's cop friend shut down her gambling place. So, Georgie came up with an idea to restart it with some changes to escape illegal charges. Thus, Connie will offer Georgie to work as the assistant manager of the gambling joint in the upcoming episode. Moreover, he will ask for a partnership in her business which they settle by gambling. 
Meanwhile, in Young Sheldon Season 5 Episode 6, Pastor Rob will discuss human reproduction at the Sunday school. As a result, Missy and Sheldon will face some uncomfortable questions in the next episode. When Mary finds out about it, she will talk to her kids about it. But both the kids and Mary will feel uncomfortable about it, which will make her a little frustrated. Moreover, Missy will ask pastor Rob if he has a girlfriend.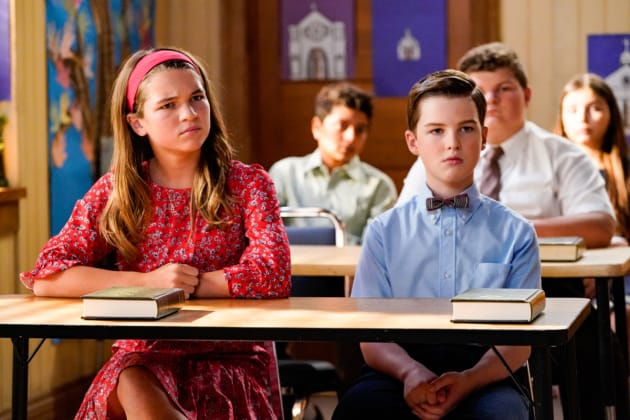 A Quick Recap!
The fifth episode of Young Sheldon Season 5 focused on George and his parenting efforts. The episode began with Mary going for a Church retreat while George was enjoyed watching the football game at home. He was visited by Billy, who wanted to ask Missy out. George handled the matter lightly and suggested Billy think about it before actually doing it. Hearing his advice, Billy called him an intelligent man.
Meanwhile, Dr. Linkletter and Sheldon were stuck on a science problem. However, Linkletter didn't want to ask for help from Dr. Stugis to solve the problem. So, Sheldon shared that matter with his dad, who told have the two do not need to be friends to be on the Science Team.  
Unfortunately, both the advice from George backfired while he was proudly sharing his parenting skills with his friend and colleague, Wayne. Billy asked Missy out in front of her friends and found out that her dad talked to Billy about it. She was mad that her dad did not inform her about it.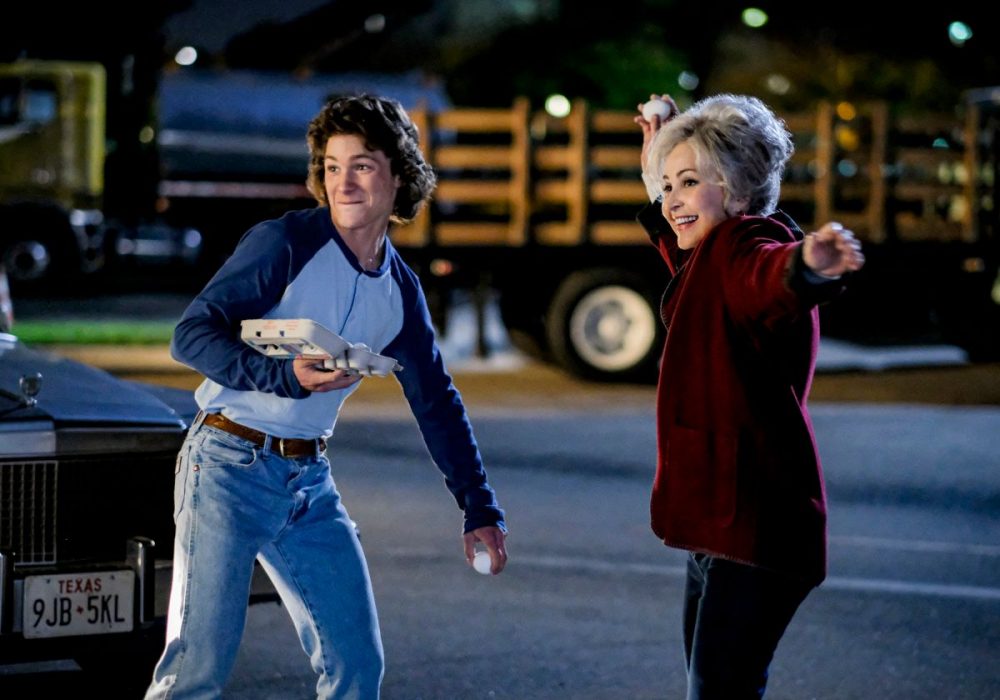 Meanwhile, Sturgis and Linkletter fought with each other instead of working for the problem. However, eventually, the two kept their differences aside, and they found a solution to the problem. Next, George went to console a heartbroken Billy and told him rejection was not the end of the world. And Brenda Sparks was happy to see George making an effort to cheer her son in Young Sheldon Season 5 Episode 5.
Georgie Jr's Brilliant Idea Helps Connie!
The cops shut down Connie's secret gambling joint behind her newly bough laundromat. She was frustrated working at the storefront and wanted to restart her gambling business. When Dale visited her to go on a date, she asked him to relieve Georgie, as she wanted him to help her at the laundry. Dale agreed to let his best employee go to keep his girlfriend happy. Meanwhile, in Young Sheldon Season 5 Episode 5, Connie tried to convince Georgie to work for him. 
After some convincing, he agreed to visit her laundromat. However, he refused to join, so Connie showed him sealed gambling. She told him about what had happened. Luckily, he came up with the idea of restarting her gambling joint. In the end, Connie joined hands with Georgie to work things out.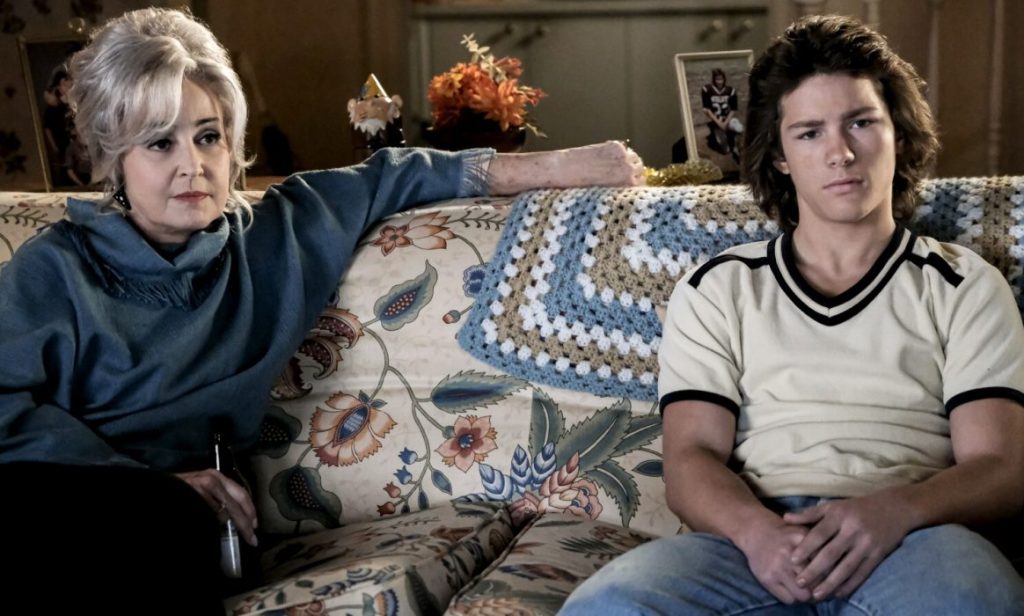 Premiere Date & Where You Can Watch The Next Episode
The sixth episode of Young Sheldon Season 5 will air on November 11, 2021. CBS airs each new episode weekly on Thursdays at 8:00 p.m. ET, with an average runtime of around 22 minutes. In addition, fans can watch the latest episodes on the network's official website, Amazon Prime Video, Paramount+, Fubo TV, DirecTV, and Hulu TV. Thus, don't miss out on the newest episode of season 5
and keep coming back for more entertainment news.