Station 19 Season 5 Episode 5 is returning with a Grey's Anatomy crossover episode after a break of three weeks. The firefighter and the doctors will have their hands full after a series of explosions create havoc in the city. Meanwhile, Vic and Theo will be looking at the future of their relationship after reaching an important milestone.
In the previous episode, Stations 19 and 23 came together for a Crisis Intervention drill. The reunion led to another face-off between Andy and Sullivan, which entertained both stations. Hence, what will happen next in the upcoming episode of Station 19 Season 5? Keep reading ahead to find out.
Station 19 Season 5 Episode 5 Precap: What Will Happen Next?
ABC has dropped the official synopsis and promo for the fifth episode titled "Things We Lost In The Fire." The upcoming episode will depict a crossover event with Grey's Anatomy Season 18. A huge explosion from an unwanted source will terrify the neighborhood. So, Station 19 and Grey Sloan doctors will have to come together to handle the situation before things worsen. The team will have to access the disaster and help the people who are injured during the explosion.
Meanwhile, in Station 19 Season 5 Episode 5, Vic and Theo will reach a new level in their relationship, possibly an anniversary. Theo seems to be curious about taking their relationship to the next step. However, Victoria will have trouble facing her feelings about a commitment.
Moreover, Andy will request Dean to let her stay at his place. She is still having a tough time getting over her marriage. She has found a good friend in Dean, on whom she can rely during these tough times. Meanwhile, Dean is also struggling with his feelings about Victoria. So, Andy will also help Dean by taking care of Pruitt in Station 19 Season 5 Episode 5.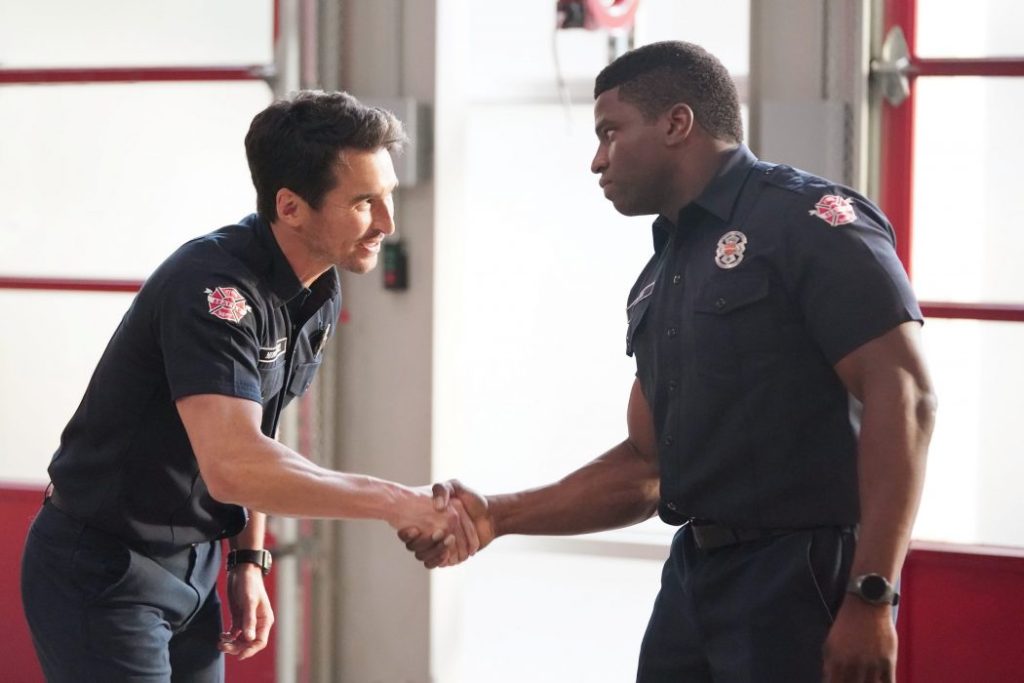 A Quick Recap!
The previous episode showcased the Crisis One Intervention Training headed by Dean Miller. Diane assisted him during the joint training session for stations 19 and 23. The union between the two stations gave way to Sullivan and Andy competing against each other to prove their superiority. Meanwhile, the other teammates enjoyed watching them messing with each other once again. The team was divided into two, but Dean was frustrated by the constant drama between Andy and Sullivan.
Jack responded to the first Crisis One call in Station 19 Season 5 Episode 4. He was assigned to persuade an Autistic man with germophobia to get off a public bus. Jack convinced the man, impressing Diane, but Dean expected more from him. Maya and Sullivan ran into a couple which reminded them of their own issues in the second drill. Morover, Jack confronted Andy that she always leaves when the situation gets complicated.
Andy got angry and left the room. But later, she accepted the truth in front of Diane. Diane suggested a couple's therapy, but Andy said that their relationship is over. Vic and Theo made out after an emotional scene about her girlfriends' mental health. Next, Dean entered while they make out. In the end, Dean was sent off to implement the Crisis One drill at another station.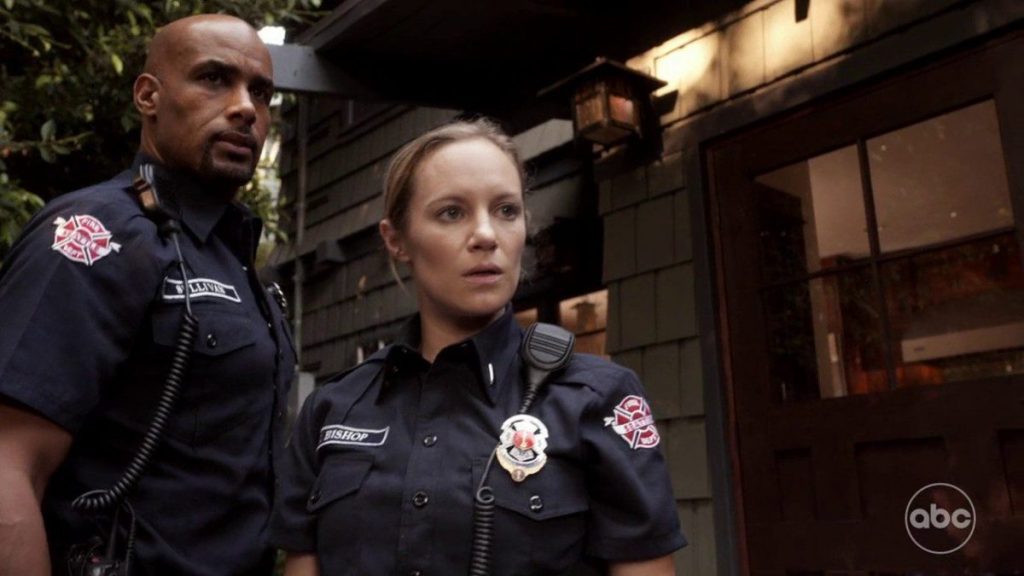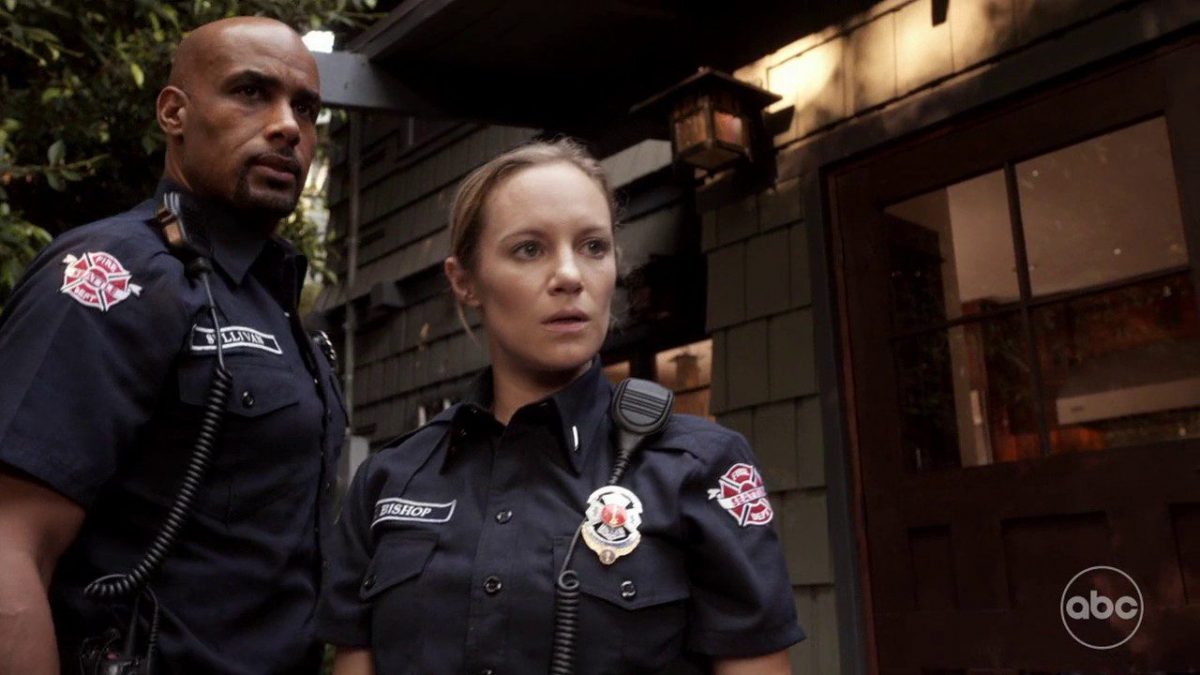 Station 19 Season 5 Episode 5: Premiere Date
The fifth episode of Station 19 Season 5 will air on November 11, 2021. ABC will air the upcoming episode on Thursday at 8:00 p.m. ET, with an estimated runtime of 45 minutes. The previous episode aired on October 21. So, the next episode is returning after a break of almost three weeks.
Where To Watch The Fifth Episode Online?
The latest episodes can be streamed on the network's official website and ABC app. Moreover, fans can also watch the newest episodes on Fubo TV, Xfinity, Fubo TV, and YouTube TV. Thus, don't miss the newest episode of season 5 and keep coming back for more updates.