After several weeks of being back and forth among Warner Bros and Netflix, the streaming giant has finally confirmed Manifest Season 4. Initially, NBC canceled the series after three seasons. However, after so many petitions and demands, Netflix has seen some potential in the show and decided to renew it for a fourth run. 
The Supernatural drama series created by Jeff Rake debuted on NBC in 2018. Manifest chronicles the lives of passengers of airlines who mysteriously reappear after being missing for five years. The story moves forward as they try to fit in their lives after the unexplainable event.
Despite having a brilliant cast and a captivating premise, the show has received mixed reviews for its execution of the story. Now that there is confirmed news of Manifest Season 4 being its last, fans' expectations are massive. And the creators have a lot of open ends to close in the upcoming season. And one of them caught our eye. Let's see which one is that-
Is Older Cal "Real" ? 
The distinguished and unpredictable storyline of Manifest often leads to fans and viewers turning into conspiracy theorists. Tons of bizarre and strange things happened in the "Manifest" Season 3 finale episode. However, in a shocking scenario, Cal, who inexplicably disappeared after touching the tailfin, suddenly reappeared in front of his mother, Grace. Grace, who was near her death, was surprised to see her son. But Cal is now older than he disappeared, almost the same age as he should have been after all this time.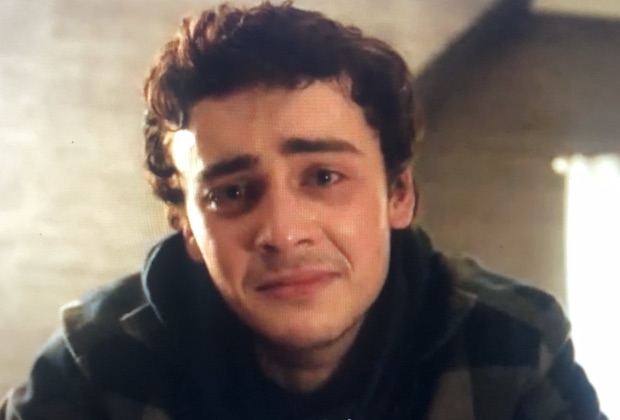 Many fans of the series have been questioning Cal's sudden reappearance and what it means. Unfortunately, the timing of Cal's return does not convince some fans. And some are far enough to speculate whether he is even real or now. They pointed out the fact that Cal appeared just in front of his dying mother is a clue that he may not be real but a mere hallucination of Grace. We don't know how much weight this theory holds. However, what we know is that it indeed is an interesting one. 
Manifest Season 4 Premiere Date
Season three of NBC's Manifest, having a total of 13 episodes, aired from April to June 2021. But the network decided to cancel the series after three seasons. However, the series performed surprisingly well when its seasons were made available on Netflix. A social media campaign was also started by fans to save the show. After a bit of pushback from Warner Bros, the streaming service finally confirmed the fourth season of Manifest.
As of now, Manifest is getting ready for the production of its fourth season. The series is presently in the pre-production stage. Also, according to various reports, the location for the filming has been finalized, and the cast has started arriving. Therefore, if everything goes as planned, the cameras might soon begin to roll for Manifest Season 4. Although, It is still very early to say anything about a possible release date for the fourth season. However, our educated guess is that the series might hit the screens in late 2022 or early 2023.