It looks like Athena's ex-husband, Micheal, will be under immense stress in 9-1-1 Season 5 Episode 8. His partner will be performing surgery when an explosion happens at the hospital. The 118th and Bobby will have to take high risks to rescue all the people stuck inside the hospital. In the previous episode, the 118th rescued a man buried alive after getting carjacked and shot. But what will Micheal do in the next episode? Keep reading ahead to find out.
9-1-1 Season 5 Episode 8 Preview: What Will Happen Next?
The eighth episode has been titled "Defend in Place." Bobby and the 118th will race against time to rescue people after an explosion at the hospital. Unfortunately, it turns out that Micheal's partner, Dr. David Hale, is performing surgery at the same hospital. Micheal will be really scared when he reaches outside the hospital. But Athena will console Micheal and ask him to trust Bobby and his team. Meanwhile, Micheal will have to make a life-transforming choice in 9-1-1 Season 5 Episode 8.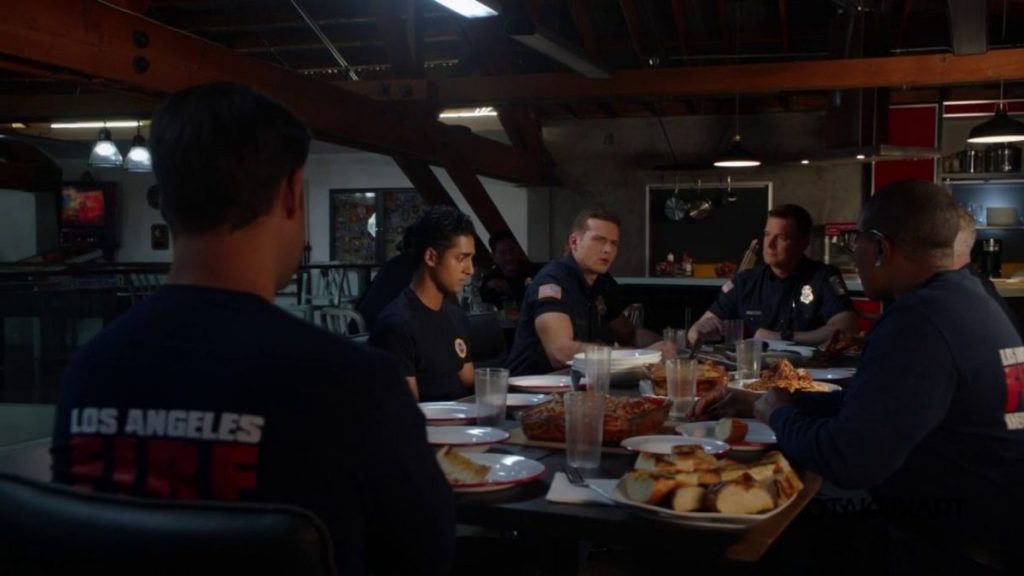 A Quick Recap!
The 118 unit was called to rescue a man buried alive in the previous episode titled "Ghost Stories." May received a 911 call from the man who was carjacked and shocked before getting buried alive. The who incident seemed a little fishy. So, Buck's girlfriend, Taylor, decided to investigate the matter. Meanwhile, Athena's partner returned to work after getting attacked by Jeffrey previously.
Both Lou and Taylor had different opinions about the suspicious burial. However, it turned that they both were right. Moreover, Chimney continued his search for Maddie. During his search, he saved a young boy who suffered from cardiac arrest in a parking lot in 9-1-1 Season 5 Episode 7.
Meanwhile, Hen was surprised by a visit from Eva. She told Hen that she was leaving California and moving to Oregon to start over. Further, Micheal and May discussed Harry and Athena's progress during their therapies. Harry overheard May saying that he was ready to return to the house. However, he felt that May was referring to visiting the place where Jeffrey took him after kidnapping Harry. Instead, she was talking about Harry back to Athena and Bobby's home.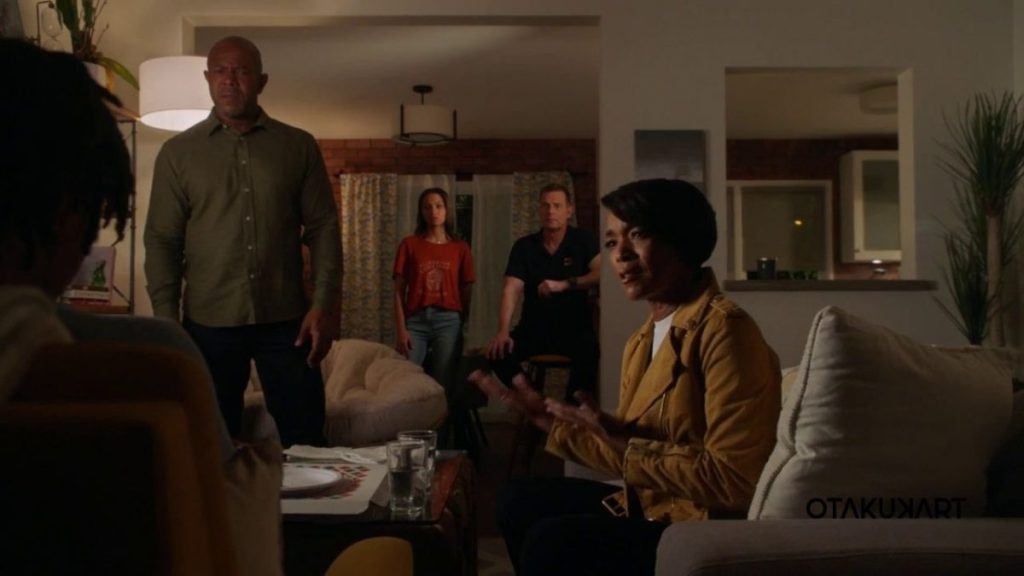 Karen confronted Eva after Hen told her about Eva's farewell visit. Karen expressed that she was afraid of losing Hen and Denny. Eve revealed that Hen loved Karen more than she loved Eva. At the end of 9-1-1 Season 5 Episode 7, Karen realized that she could trust Hen.
9-1-1 Season 5 Episode 8: Premiere Date
The eighth episode of 9-1-1 Season 5 will air on November 15, 2021. Fox airs each new episode weekly at 8:00 p.m. ET on Mondays, with an estimated runtime of 45 minutes. In addition, the fifth season will feature 18 episodes in total.
Where To Watch The Eighth Episode Online?
If you miss the broadcast on Fox, you can stream the next episode on the network's official website, Hulu+Live, Fubo TV, Disney+, and YouTube TV. So don't miss the latest episode and keep returning for more thrilling episode previews.