While fans have been keenly looking forward to The Umbrella Academy Season 3, they would be disappointed to know that the third season isn't coming this year. The second season finale left the fans wondering what happened with The Umbrella Academy after traveling back in time. Further, it remains unclear whether or not they have stopped the apocalypse. However, the third season promised to answer all the questions, including the brief arrival of Ben in the finale and the mystery behind the time paradox. Let's find out. 
Based on Gerard Way and Gabriel Bá's comic series, the show follows seven adopted children born the same day. However, a billionaire Sir Reginald Hargreeves adopted them and trained them to survive in the world. Every season follows a different holocaust which Vanya Hargreeves generally create. However, the last finale focused on the return of the Hargeeves in their timeline, where they discover that Sir Reginald and Ben are alive and have no clue about The Umbrella Academy. 
Finale Teases What Will Happen Next In The Umbrella Academy Season 3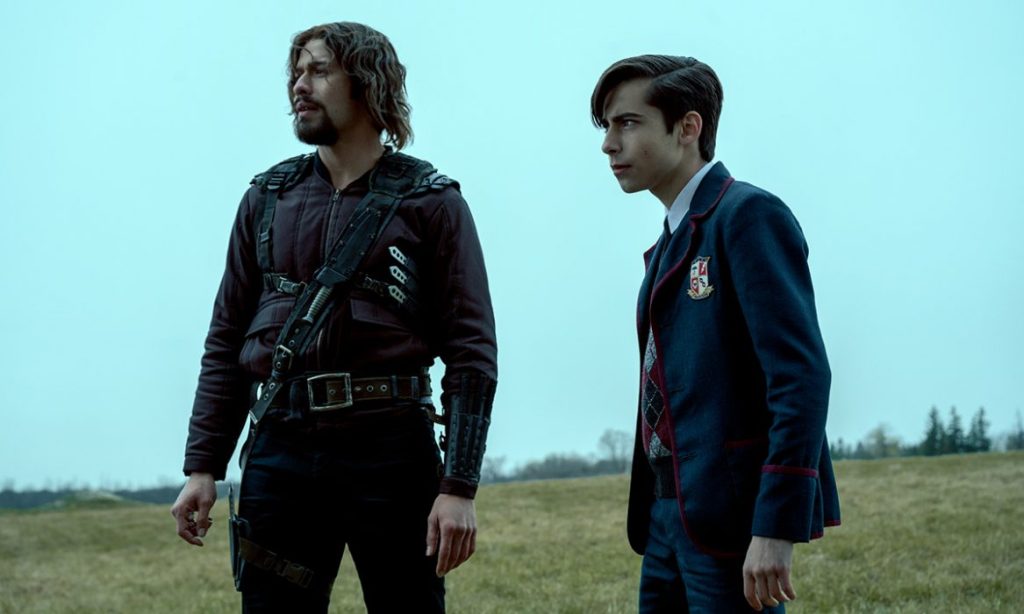 In the last season, the Hargreeves siblings traveled back in time to stop the holocaust. However, in the finale, they once again meet their father, Sir Reginald, who died in the first season. But he later revealed that he is an alien when he removed his human mask. While he told his motives for raising these siblings, Number Five (Aidan Gallagher) jumped with his siblings in an alternate timeline. Now the origin of Sir Reginald remains up in the air. Perhaps Sir Reginald could be behind the changes in the time vortex. 
Who Is Sir Reginald?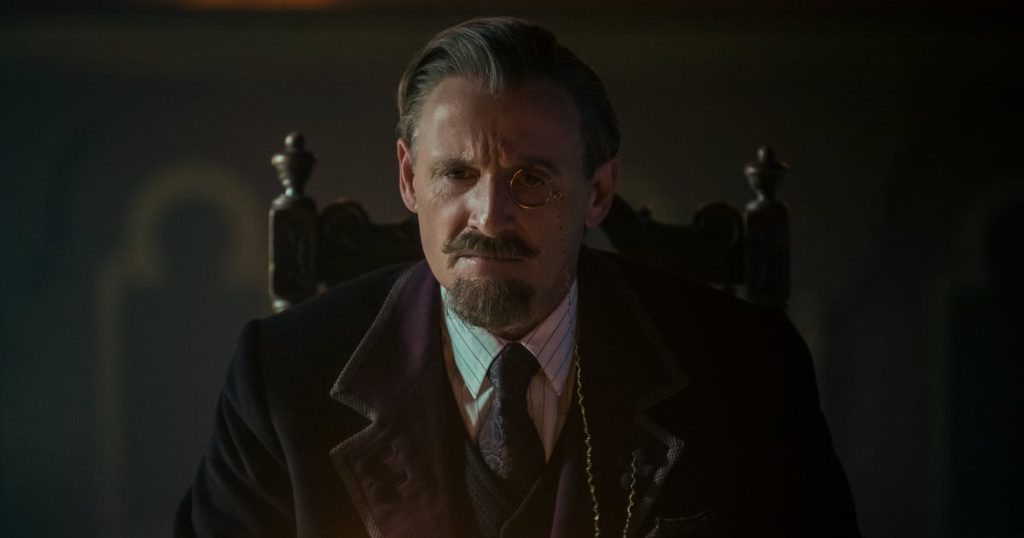 Well, it remains a mystery since the first season debuted back in 2019. However, the second season finale changed the perspective. But showrunner Steve Blackman teased that season 3 will answer this question as it will revolve around it. Reginald's true motive will reveal why he had only selected these siblings when 43 women gave birth on the same day. So after knowing Hargreeves true intention, his main plan to raise these kids will also expose. 
Further, Steve ensured that Reginald, whom they meet in the alternate timeline, is different from their one. Thus it could turn out as a golden opportunity for the siblings to extract more and more information. As he's an older man who knows nothing about The Umbrella Academy. Thus it would be easy to talk to him and learn about their and Reginald's origin. As he could be responsible for the powers they have and the siblings' birth.
Will Reveal The Mystery Behind The Cube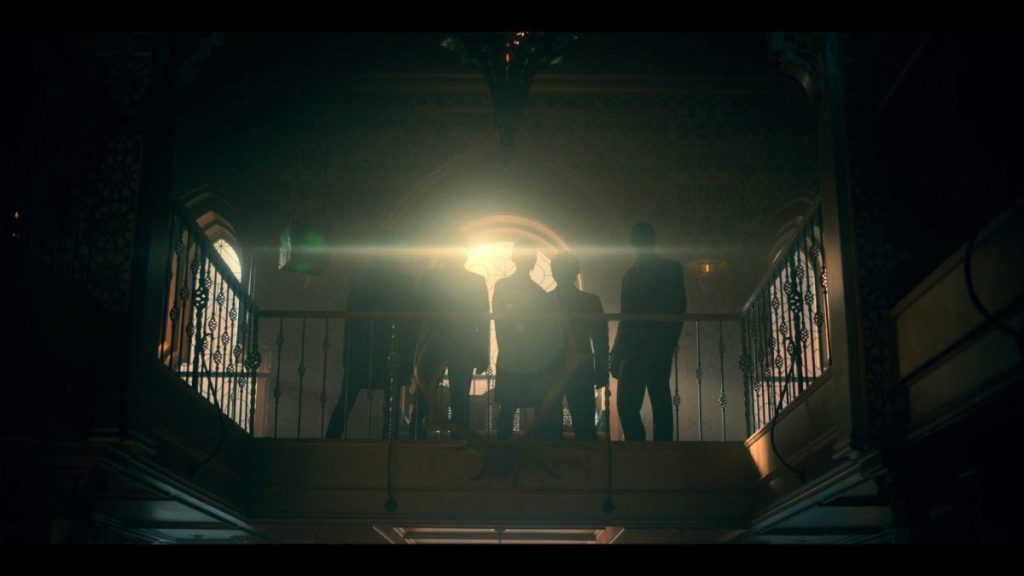 The closing moment gave a glimpse of a mysterious green cube that keeps floating near a silhouette. It quickly gained avid fans' attention and became a significant source of speculation. Many wonder how a cube can have a superpower. The cube might resonate with Marvel's tesseract cube only if it has some special powers. However, Steve promised that the upcoming season would give answers to all these questions.
Ben Might Betray The Sparrow Academy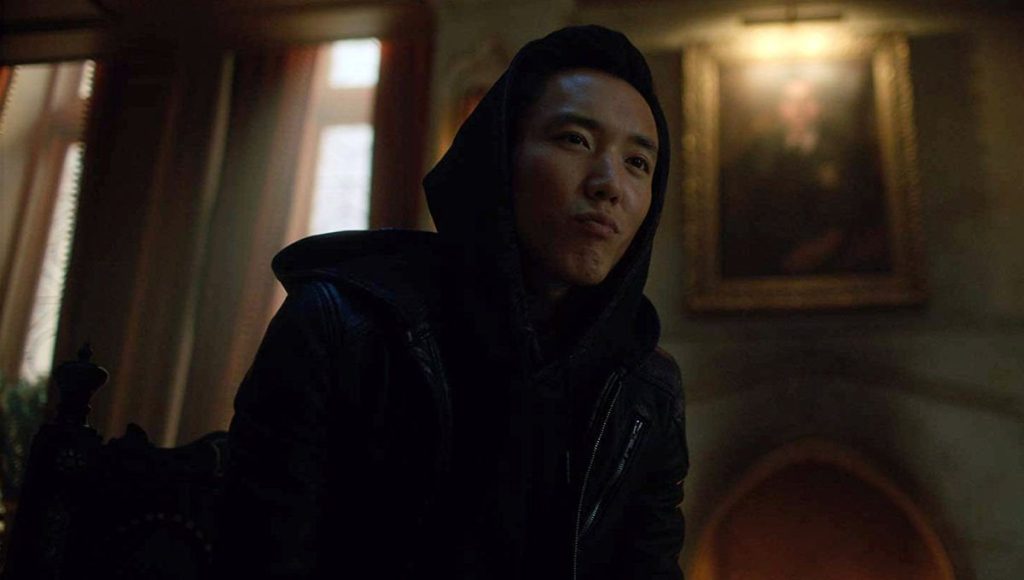 While the siblings managed to return to the present day, they accidentally landed on a different timeline. There Sir Reginald and Ben are alive and running a Sparrow Academy. Although Ben is alive now, yet he is different from the one we know. Here he's number two. Sparrow Academy appears quite dark and violent to the siblings. Thus many speculated that Ben could betray his team. He will join hands with the siblings, just because of his pride. 
Well, the Sparrow's Ben has been defined as pragmatic, vicious, determined to gain status, and hyper-vigilant. Thus he could do anything to gain leadership and power. So he might go to any length to gain power, whether in Sparrow Academy or The Umbrella Academy. However, it might create more chaos in the siblings' lives. But it might make things easier for the siblings too if Ben joins them, so they get the upper hand on Sparrows and ultimately help them return to their world. 
Is The Umbrella Academy Dead?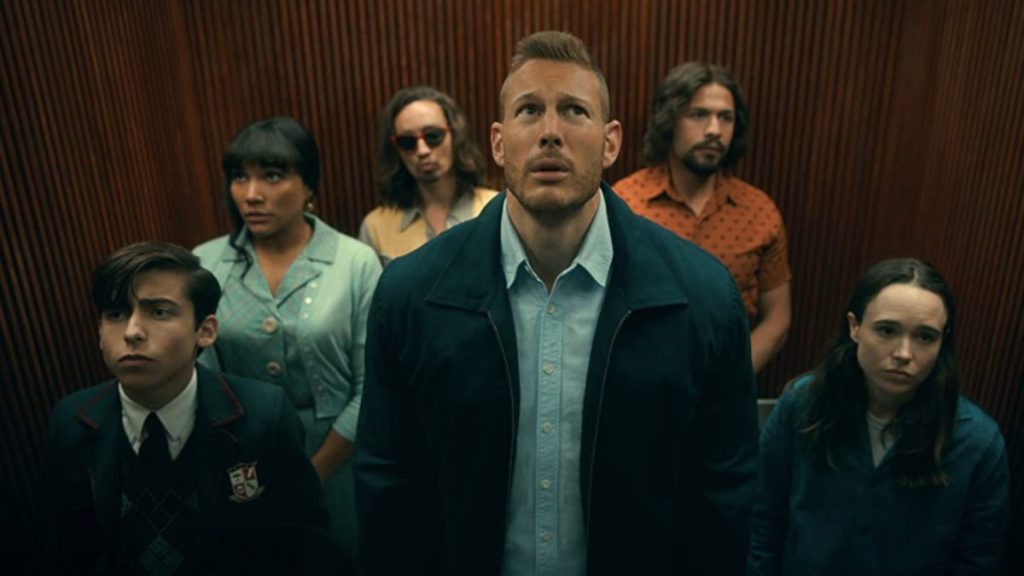 Well, we didn't get time to learn about Ben's true powers. As he briefly appeared in the first two seasons. But what we know so far is he can open a portal in his stomach. While ghost Ben is pro in possessing others. But, Ben died while saving his siblings in the last season.
But now they discovered that he's alive and changed a lot. It teases that future of the siblings is in danger. As they are facing the time paradox, which further affects their timeline. But there's one possibility that the siblings are dead. As we know both Sir Reginald and Ben died in the prior runs. So they could have jumped to the world where nothing is real. 
The Umbrella Academy Season 3: Extended Star Cast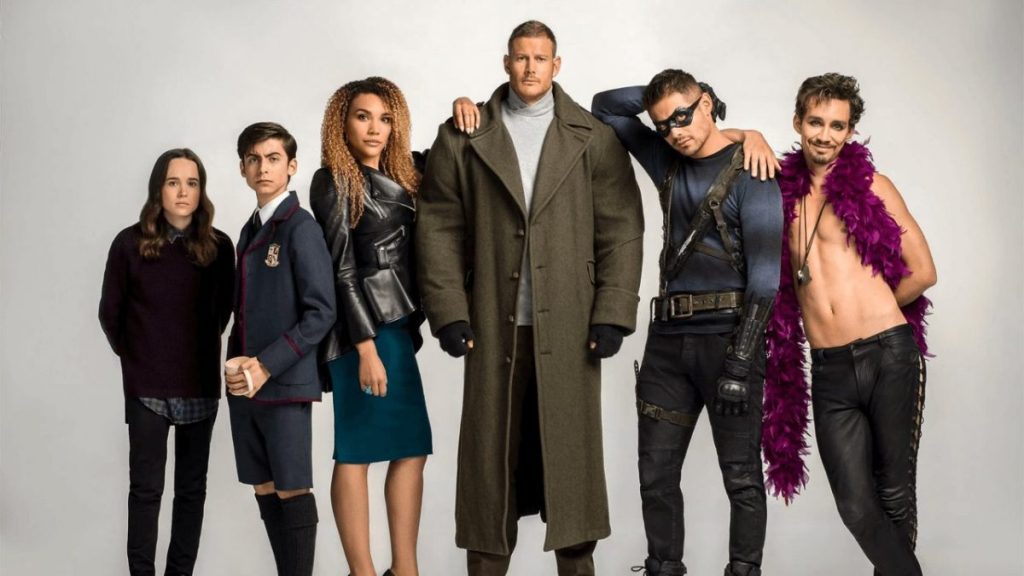 Without a single thought, we can bet that the siblings will return in the third run as well. These include Elliot Page as Vanya (aka Number Seven) and Tom Hopper as Luther (aka Number One). David Castañeda as Diego (aka Number Two) will also join. Emmy Raver-Lampman as Allison (aka Number Three) and Robert Sheehan as Klaus (aka Number Four) will also join. In addition, Aidan Gallagher as Five (aka The Boy / Number Five) will join Justin H. Min as Ben and Colm Feore as Sir Reginald Hargreeves. 
Apart from them, Ritu Arya as Lila Pitts will join Justin Cornwell as Marcus (aka Sparrow Number One). Other new members include Britne Oldford as Fei (aka Sparrow Number Three). Jake Epstein as Alphonso (aka Sparrow Number Four) will also join. Along with them, Genesis Rodriguez as Sloane (aka Sparrow Number Five) and the cube will join. Cazzie David as Jayme (aka Sparrow Number Six) will also join.
The Umbrella Academy Season 3: Is Release Date Confirmed?
Unfortunately, not yet! Despite several TV shows facing delays due to the COVID-related pandemic. The Umbrella Academy, on the other hand, finished filming on August 28, 2021. The series didn't take much time to drop a teaser. It hints at the arrival of The Sparrow Academy that later forced the siblings to check in a hotel.
The teaser also teased that season 3 will return shortly in 2022. But, a release date has yet to confirm. Deeming the post-production work and time it requires to wrap up. We can expect season 3 to return sometime in mid-2022.