Unfortunately, the fall finale episode of Chicago Fire Season 10 will not air on NBC this week. In fact, the next episode has been delayed for two weeks by the network. So, fans will have to wait a while to catch up with Chicago Fire Season 10 Episode 9, which will surely leave us with some mind-blowing cliffhangers.
The upcoming episode will deal with the mystery behind Pelham's doubtful past and if he stays at the Firehouse. Moreover, we can expect to see Stella returning from her Girl on Fire program. Thus, keep reading further to know all the updates about the fall finale, including the release date.
Chicago Fire Season 10 Episode 9 Precap: What Will Happen?
NBC is keeping a big mystery about the details of the final episode of Chicago Fire Season 10. The network has not revealed any synopsis or promo. However, it seems like the finale will once again focus on Pelham's past. The upcoming episode will deal with the sketchy mystery about the temporary lieutenant's track record. Moreover, we can expect to see Stella return in the ninth episode. Boden has been considering Pelham full-time, but the secret about his suspension has made him question his consideration. 
Thus, we might see Stella walking into the Firehouse and talking up the lieutenant's role, which she truly deserves. Moreover, there have been some rumors about Casey coming back to the Firehouse. It will be exciting to find out if we get a visit from Casey in the final episode of Chicago Fire Season 10.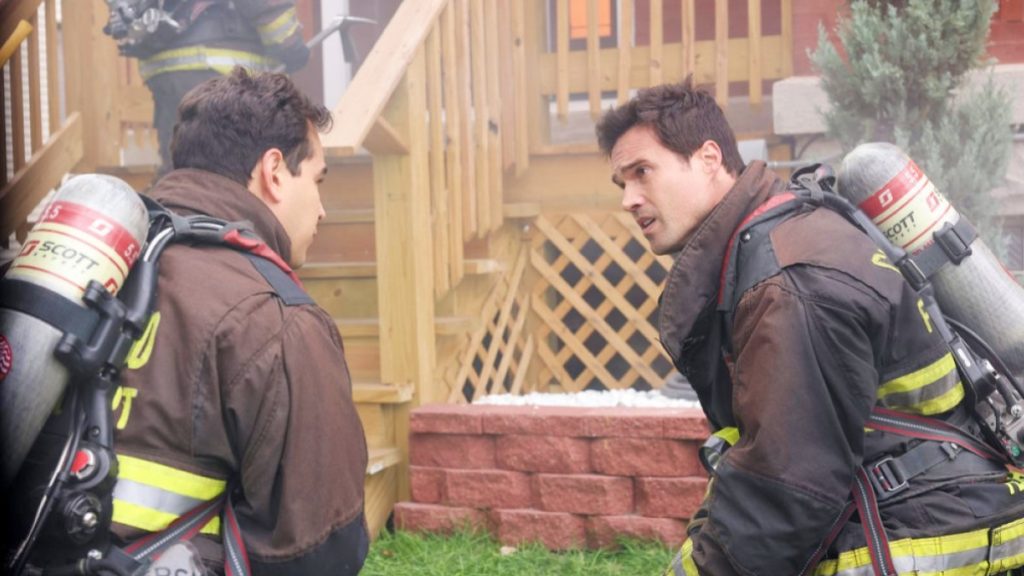 A Quick Recap!
Jason Pelham's past was questioned by several members of Firehouse 51 in the previous episode titled "What happened at Whisky Point?" The episode began with Cruz worried about enrolling his infant son in a pre-school. The focus soon shifted to Pelham when Severide asked him if he would stay for a while. Pelham responded he would be there until the Boden's preferred lieutenant would be done with their current assignment. Thus, Severide contacted Stella to determine when she plans to be done with her Girls on Fire program.
Meanwhile, in Chicago Fire Season 10 Episode 8, Mouch and Hermann continued to look into Pelham's past. They share with Boden that Pelham had left six different stations in the last two years. Boden was surprised by the revelation and tried to confront Pelham about his record. After an emergency response, Boden asked Pelham to report to his office. He opened about considering Pelham full-time at Firehouse 51. However, he also tried to talk to Boden about his suspension record. Further, he strays away from his suspensions, talks about his enthusiasm for joining the Firehouse, and leaves.
Further, Mouch found out the reason behind Pelham's suspension from the Whiskey Point Firehouse. It turned out that Pelham punched his superior in the face. However, they could not discover the reason for the punch. Boden tried to confront Pelham about the Whisky Point by a phone call saved him in Chicago Fire Season 10 Episode 8.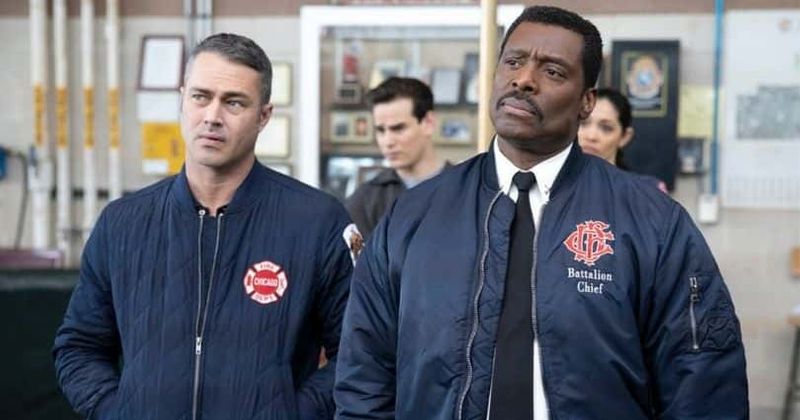 Gallo And Pelham Get Intro Trouble Again!
While Boden, Mouch, and Hermann were looking into Pelham, the team was called to save a woman who had collapsed from a scaffolding accident. Gallo and Pelham were once again at odds during the incident. Gallo just can get along with Pelham's way, while the whole Firehouse is still used to working with Casey. Meanwhile, Herman moved into Casey's old office without any notice. But Severide did not feel happy about his move in Chicago Fire Season 10 Episode 8.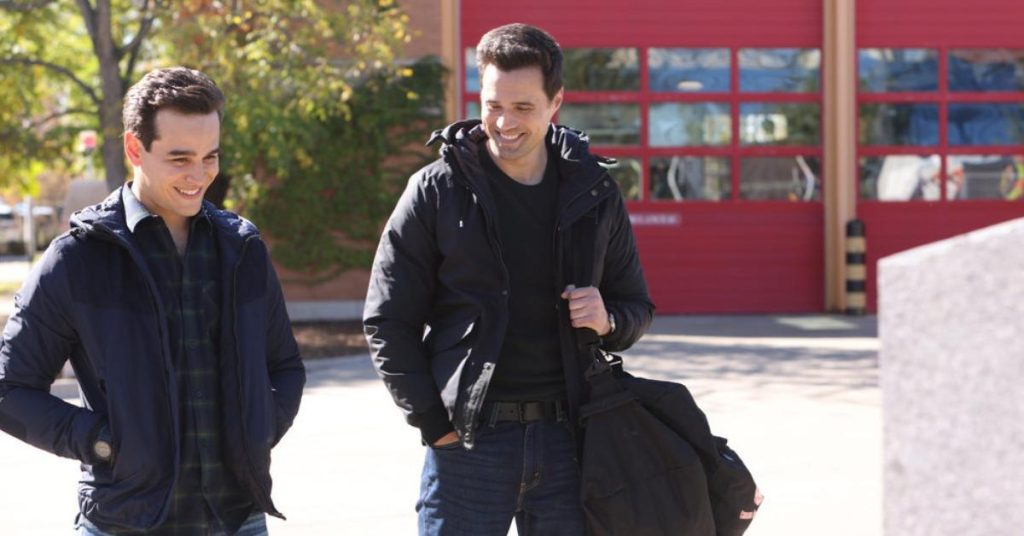 Chicago Fire Season 10 Episode 9: Premiere Date
The ninth episode was scheduled to air on November 17. However, NBC has shifted the broadcast two weeks ahead. The upcoming episode of Chicago Fire Season 10 will now air on December 8, 2021, at 9:00 p.m. ET. The network is planning to build suspense ahead of the fall finale, for which fans have been eagerly waiting. Unfortunately, we will have to wait to catch up with the conclusion of season 10.
Where To Watch The Next Episode Online?
If you miss the broadcast on NBC, you can watch it on DirecTv, Fubo TV, and Sling TV. So, don't miss the final ninth episode of Season 10 and keep coming back for more thrilling episode previews.