HBO, over the years, has delivered many groundbreaking and acclaimed series that were loved by the audience. So, naturally, expectations were pretty high when Euphoria dropped on the network in 2019. The show's first season brilliantly stood on all of our expectations. And fans are now waiting for Euphoria Season 2 to hit the screen. 
Euphoria is a teen drama series inspired by an Israeli Tv show of the same name. The series follows a group of high school teenagers as they navigate through their adolescent lives dealing with issues like bullying, drug abuse, teenage sex, and family disputes. The series created by Sam Levinson has received acclaim and praise worldwide for its bold yet accurate portrayal of adolescent subjects.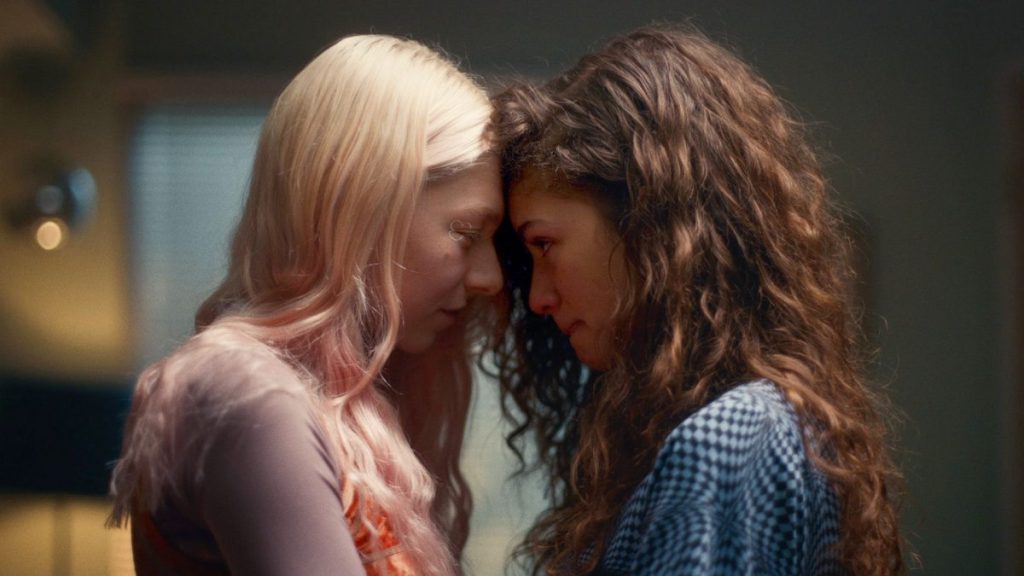 The show takes upon such themes, which have largely been left untouched in mainstream pop culture. The show's cast, including actors like Zendaya, Sydney Sweeney, and Jacob Elordi, put forward an enthralling performance in the first season. And, after a successful first season, fans are looking forward to what's next in the characters' lives in Euphoria Season 2. 
What's Next For Rue & Jules? New Issues Coming Up
At the end of the first season, we saw Rue and Jules reuniting after Rue's kidney disease. Maddy and Nate indulge in a confrontation about his sexuality, as he couldn't get an erection. Cassie decided to abort her child and split up with McKay. Kat caught feeling for Ethan and approached him, which did not go well.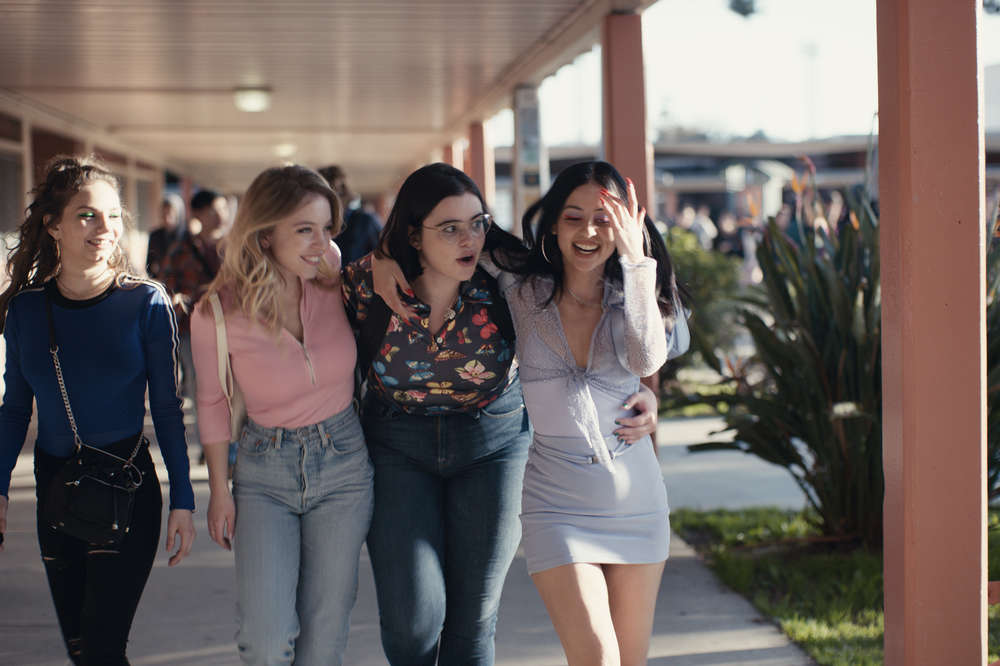 Further, Rue faced Nate, warning about exposing Cal. At the same time, Nate and Maddy decided to gently part their ways. Even though Rue and Jules were to leave town together. But Rue left Jules alone on a train at the last minute. She returned to her home, snorted oxycodone, and started hallucinating, leaving her fate undetermined.
Unfortunately, there is not much info about the plot of Euphoria Season 2 as of now. But we assume that the season will pick up from the aftermaths of the first season. It will delve deeper into the complicated lives and relationships of the characters. Several cast interviews also hint that the upcoming season will have a darker and more gritty tone. 
Euphoria Season 2: Release Date
The first season of the HBO teen drama premiered on June 16, 2019, with the season finale releasing on August 4. The first season, having eight episodes has been a global hit for the network. And because of that, the confirmation of the show's renewal for a second season came on July 12, 2019. The creators announced the news via Euphoria's official Twitter handle. Next, the series' production was set to begin in early 2020. But the pandemic caused a delay in the filming. 
Meanwhile, HBO released two special episodes of Euphoria on December 6, 2020, and January 24, 2021. The episodes served as a prelude to Euphoria Season 2, continuing season one's storyline. The production for the second installment of HBO's Euphoria began in April 2021. And the show creators are hopeful that they will wrap up the production by November 2021. If everything goes smoothly, then we can expect Euphoria Season 2 to release around spring 2022. 
Also, read Succession Season 3: Four New Poster Released By HBO Max! Will Logan Save Everything?