Sheldon will be introduced to the field of engineering in Young Sheldon Season 5 Episode 7. He will take his first engineering class at the university. However, for the first time, Sheldon will find something that will truly challenge his abilities. He will struggle with his homework, while Missy enjoys watching her brother suffer.
Meanwhile, Connie and Dale will take care of his ex-wife in the next episode. Hence, keep reading ahead to come across all the necessary details about the seventh episode, including a recap of the last episode.
Young Sheldon Season 5 Episode 7 Precap: What Will Happen?
CBS has dropped the promo and synopsis for the seventh episode titled "An Introduction to Engineering and a Glob of Hair Gel." Sheldon will take his first engineering class at the university under Professor Boucher. Sheldon will struggle to get along with the field of engineering. He will face multiple failures before getting it right.
Professor Boucher might be a little harsh on him as we see him tearing Sheldon's homework in the promo. Meanwhile, Missy will enjoy watching Sheldon struggling with his homework for the first time. In addition, Dale's ex-wife will be going through some health issues. So Connie and Dale will take care of her in Young Sheldon Season 5 Episode 7.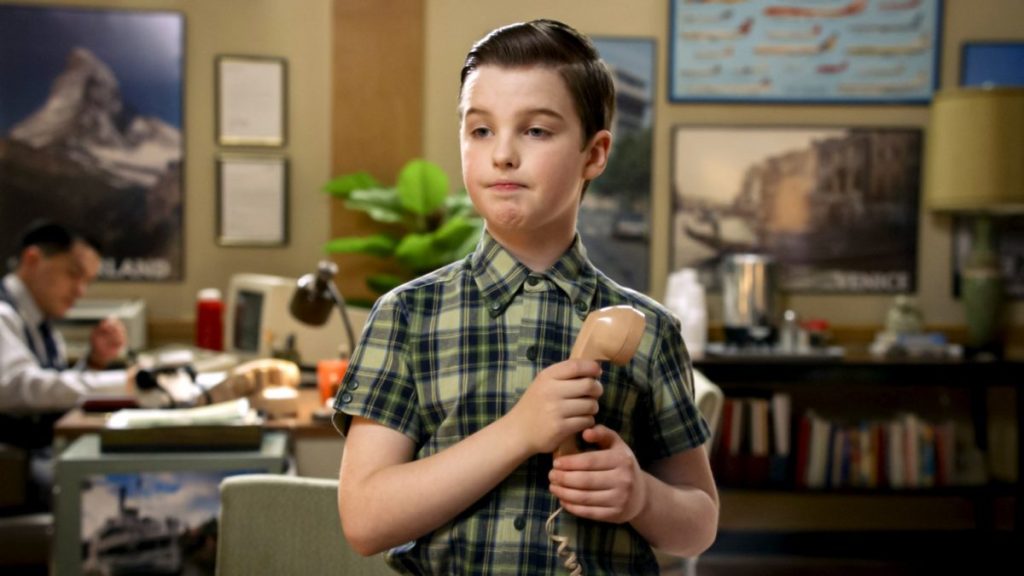 A Quick Recap!
The previous episode began with Missy asking questions about intimacy at the Sunday Church. Pastor Rob understood that the conversation was headed towards sex. So, he had the sex talk with the kids to Pastor Jeff in Mary's presence. She disagreed with the idea as Mary felt that parents should be doing it. After failing to convince George to do it, Mary talked about the taboo topic with Sheldon and Missy. However, Missy ran away from embarrassment.
Further, in Young Sheldon Season 5 Episode 6, Sheldon tried to understand how Mary was feeling. So he asked for advice from Dr. Stugis. However, to dig deeper into the matter, Sturgis asked strange questions to a teenage fellow employee at the store. Unfortunately, he lost his job by asking peculiar questions about sex to a young boy. After understanding the societal stigma around sex, Sheldon looked at the dictionary and found the appropriate word for sex. The word "Coitus" that he would use all his life while addressing awkward sexual conversations.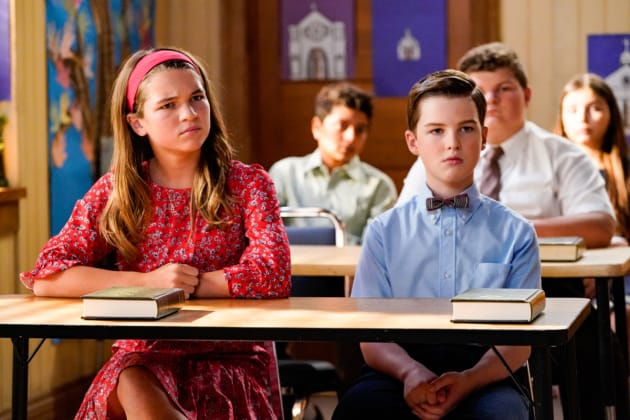 Meanwhile, in Young Sheldon Season 5 Episode 6, Mary agreed with Rob's idea when he visited her to apologize for earlier. However, she suggested that he should go ahead with the idea. In return, Rob asked Mary to join her during the session. Mary seemed to feel attracted towards Rob while discussing the session and had a fantasy dream about him at night.
However, the session got canceled after the complaints from the parents. Missy's friends also abandoned her after their parents' strange reactions. She ran home crying and dreamt about marrying Pastor Rob in her sleep. 
Connie Restarts Her gambling Joint With Georgie:
Elsewhere, Connie started her gambling joint with Georgie's help. They managed to create a loophole so they could run the gambling place without any legal implications. The business was doing quite well. However, in the end, the policeman who sealed her place earlier asked her to pay him up regularly if she wanted to continue her business in Young Sheldon Season 5 Episode 6.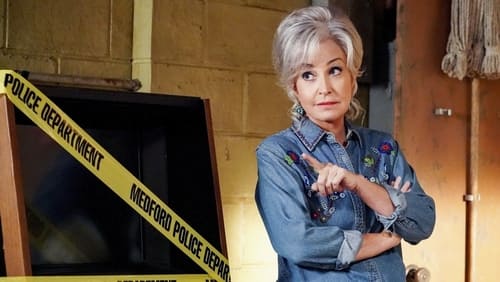 Young Sheldon Season 5 Episode 7: Premiere Date
The seventh episode of Young Sheldon Season 5 will air on November 18, 2021. CBS airs each new episode weekly on Thursdays at 8:00 p.m. ET, with an estimated runtime of 19-22 minutes.
Where To Stream The Next Episode Online?
If you miss CBS's broadcast, you can catch up with the latest episode on the network's official website, Paramount +, YouTube TV, Hulu+Live, Xfinity, DirecTV, and Fubo TV. Thus, stay tuned for more thrilling episode previews, and don't miss the seventh episode.