Max and Sharpe will plan to leave for London in New Amsterdam Season 4 Episode 10. It will be their last day at the hospital which will be full of emotional moments and dilemmas. However, a severe problem at the hospital might postpone their trip in the next episode. Thus, keep reading to know all the details about the upcoming episode.
New Amsterdam Season 4 Episode 10: What Will Happen Next?
The tenth episode has been titled "Death Is the Rule. Life is the Exception." It will be Max and Sharpe's last day before they move to London. Both of them will have some emotional moments at the hospital. However, Max will still remain unsure about this huge decision he is about to make. The duo is prepared to leave the hospital and start a new life in London in the upcoming episode. However, their plans will get ruined when a deadly superbug hits the hospital. Therefore, the duo will have to keep their trip aside and dedicate their full attention to the hospital to save lives. 
Meanwhile, in New Amsterdam Season 4 Episode 10, Leyla confronted Bloom about bribing the hospital to get her a job. The revelation will be a test for Leyla and Bloom's relationship. Moreover, Iggy will be handling grieving parents. He will assist them in realizing the reality that their son is gone and help them get up on their feet again. Also, we can expect to see some romance from Iggy in the next episode, as he shares a kiss with Martin McIntyre.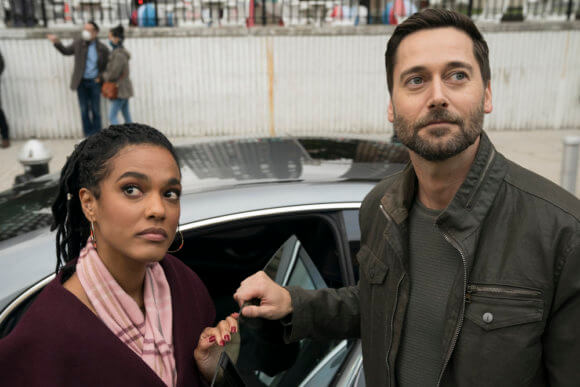 A Quick Recap!
After firing more than 140 employees, Veronica received some heavy criticism for her decisions in the previous episode. Meanwhile, a church fire led a bunch of immigrants to take refuge at the New Amsterdam Hospital. Max cleared the cafeteria to provide space to the immigrants. However, Veronica was against his decision. Soon after, the ICE arrived to look for immigrants. Luckily, the hospital staff helped them escape through underground tunnels and stay at a new church. 
Meanwhile, Karen and Max decided to terminate Veronica's contract by voting her out. Karen visited respective board members and convinced them. However, she also needed Evan's vote, so she went to him. After refusing at first, he eventually agreed to Karen's plan. She called for a vote against Veronica's termination with Max present at the board meeting.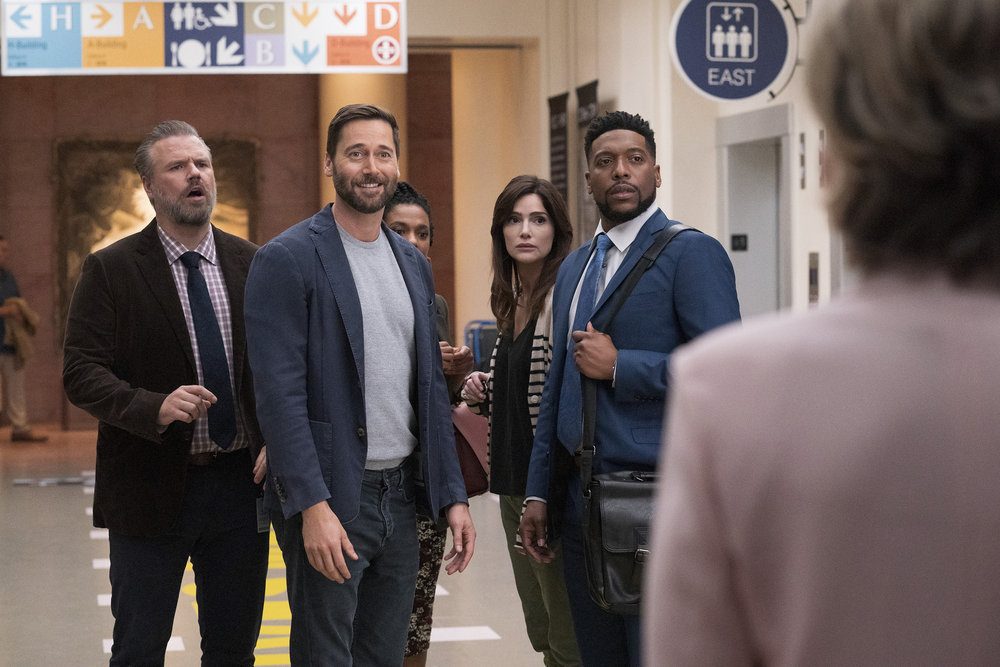 Unfortunately, Evan pulled out at the last moment, leaving Karen short. Soon after, Veronica proposed removing Karen as the board chair's position. With Evan's help, Veronica got enough votes for the decision. As a result, Evan replaced Karen as New Amsterdam's board chair in New Amsterdam Season 4 Episode 9. Moreover, Leyla discovered that she was hired because Bloom had been bribing the hospital as a donation.
New Amsterdam Season 4 Episode 10: Release Date
NBC will air the tenth episode of New Amsterdam Season 4 on November 23, 2021. Each new episode airs weekly on Tuesdays at 10:00 p.m. ET, with an estimated runtime of around 45 minutes. In addition, the fourth installment will feature a total of ten episodes before it goes for a fall break.
Where To Watch The Next Episode Online?
If you miss NBC's broadcast, fans can stream the latest episode on the network's official website and the NBC app. Moreover, season 4 is also available on Fubo TV, Xfinity, Peacock TV, DirecTV, Hulu+Live, YouTube TV, and Sling TV. So, don't miss the fall finale and keep coming back for more thrilling episode previews.