Paramount+ hit series Evil is set to return with another fresh and eerie run. The recent behind-the-scenes images teased that the psychologist Dr. Kristen Bouchard is returning with her team for Evil Season 3. The previous season was full of a bumpy ride, especially when Kristen started feeling for catholic David Acosta. It indeed leads many fans to wonder what will be the next step for Kristen. Further, will she leave her husband in season 3? Well, the recent season 2 has expanded its universe while delving deeper into demons and possession.
However, it wrapped up with plenty of questions that remained unanswered. In the finale, the frantic Kristen confronted her sins to ordained priest David. She finally confessed that she killed Orson LeRoux after he threatened her to kill her children. Further, she stressed over that she's intended to kill Leland Townsend. As he's also risking her just like Orson. But propelled by the heat of the moment, Kristen and David shared a kiss. That has been building up for the first season. So, now it raises fans to question- will David leave his position as a priest?
Evil Season 3: Is It Renewed Yet?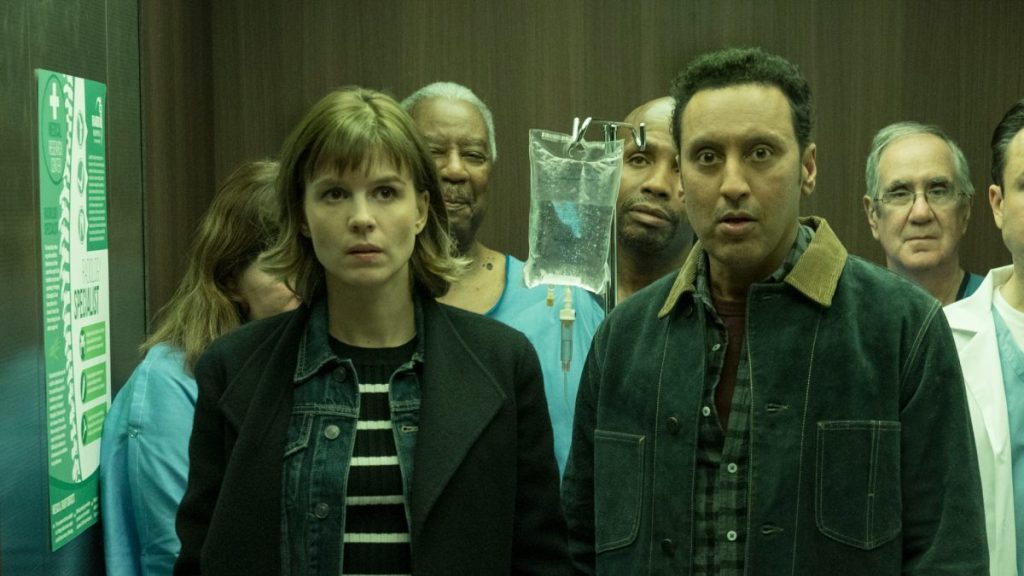 Evil fans can breathe a sigh of relief, as Paramount+ has already renewed the series for the third run. It received a speedy renewal shortly after the former CBS series moved to a new home Paramount+. Even it renewed way before the delayed second season could ever air. Well, it came out as no surprise as the series has been one of the streamer's most-watched shows. Also, its viewership is growing week-by-week compared to its freshman run. However, season 2 aired as Paramount+ original.
Evil Season 3: Has Production Finally Begun?
The viewers have to wait a little longer to see the aftermath of Kristen and David's kiss. But the wait won't be that long. Recently the series co-creator Robert King shared some snaps straight from the set. He tweeted that production for the next run has finally begun. The setup looks quite familiar. Perhaps the filming is currently taking place in Kristen's house. The filming for season 3 started on November 15. So, the third season might not take much time like its sophomore run. Further, David star Mike Colter and Ben Shakir star Aasif Mandvi seem busy speculating what's next.
The renewal announcement came as a follow-up when the creators got the brand new TV deal. Recently CBS studio confirmed that Michelle King and Robert King signed a five-year, eight-figure deal to stay in the company for the future seasons. It looks like, the Kings will get more flexibility in season 3. As it will be the first show written exclusively for the streaming platform. Well, the creators claimed that they initially wrote the second season for CBS. However, it shifted to Paramount+ after production began.
Evil Season 3: Who Could Return For The Next Run?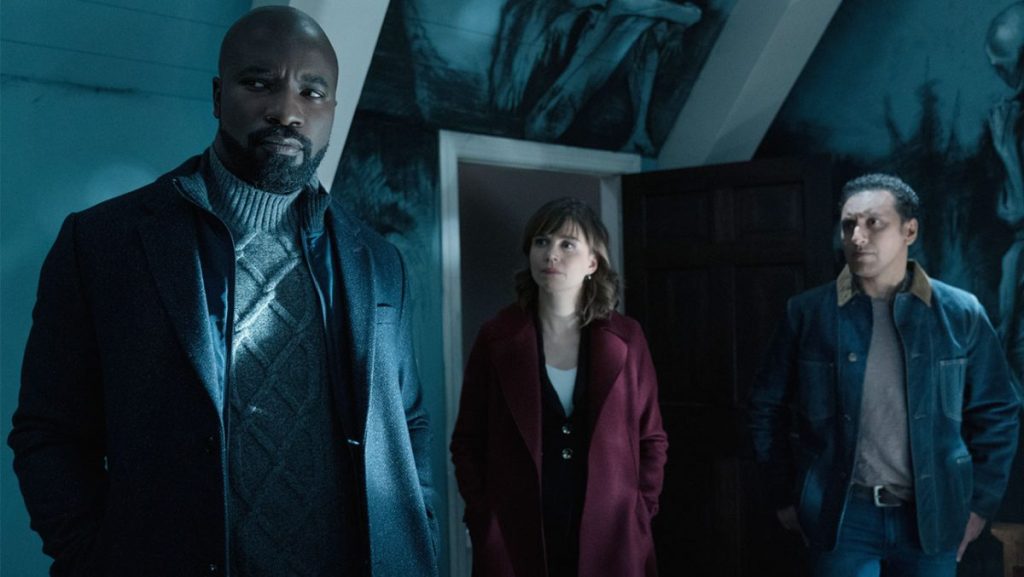 Howbeit the streamer is yet to confirm who will join the third run. But we can safely bet that the investigators will indeed return. Katja Herbers as Dr. Kristen Bouchard will indeed return with Mike Colter as David Acosta and Aasif Mandvi as Ben Shakir. Along with them, Kurt Fuller as Dr. Kurt Boggs and Marti Matulis as George will also return.
Additionally, Brooklyn Shuck as Lynn Bouchard will join Skylar Gray as Lila Bouchard. Besides them, Maddy Crocco as Lexis Bouchard and Dalya Knapp as Laura Bouchard will join as well. Finally, Christine Lahti as Sheryl Luria will join Michael Emerson as Dr. Leland Townsend.
Evil Season 3: Two New Teasers Hint At An Enigmatic Clue
Two days before the sophomore finale could release, the series official Twitter account reshared its first cryptic trailer. The trailer was first launched in March 2020 and reshared on October 8, 2021. It sheds some light on the first episode's title. That later fades away to black smoke and adds up to 974. At the same time, it remains unclear what these numbers mean. But the showrunner Robert stated that this puzzle won't solve easily.
On the other hand, the series once again shared an hour after the second season finale. It shows some missing puzzles coming together to create some kind of map. The puzzle also featured the first season episodes title. This trailer also didn't focus on the second season episode's title. That focused on the 60 houses of evil. But a fan theorized that perhaps it's Manhattan map as the series filmed in Manhattan.