The Super Squad will continue their failing efforts to be Hope back in Legacies Season 4 Episode 7. She has flipped her switch of humanity and is taking extreme measures without thinking about the consequences. She will make a surprise visit to the Salvatore School. Moreover, MG will make another effort to help make things better. So, keep reading ahead to discover all the essential updates about the next episode.
Legacies Season 4 Episode 7 Precap: What Will Happen Next?
The CW has dropped the synopsis and promo for the seventh episode titled "Someplace Far Away From All This Violence." Hope will return to the Salvatore Boarding School, and the Super Squad will be surprised to see her. After Landon's death, Hope seems to have lost the emotional contact from her human side. Instead, her Tribrid side has made her cruel, violent, and emotionless. Still, the Super Squad will make all the attempts they can to help Hope. However, they have constantly been failing in their efforts resulting in more chaos.
MG will make one last effort to help the squad bring Hope back. However, things would turn out to be different than everyone would imagine in Legacies Season 4 Episode 7. Meanwhile, Lizzie will look for other eans to revive Alaric. But, for now, he is trapped on the dark side with Landon and Ted.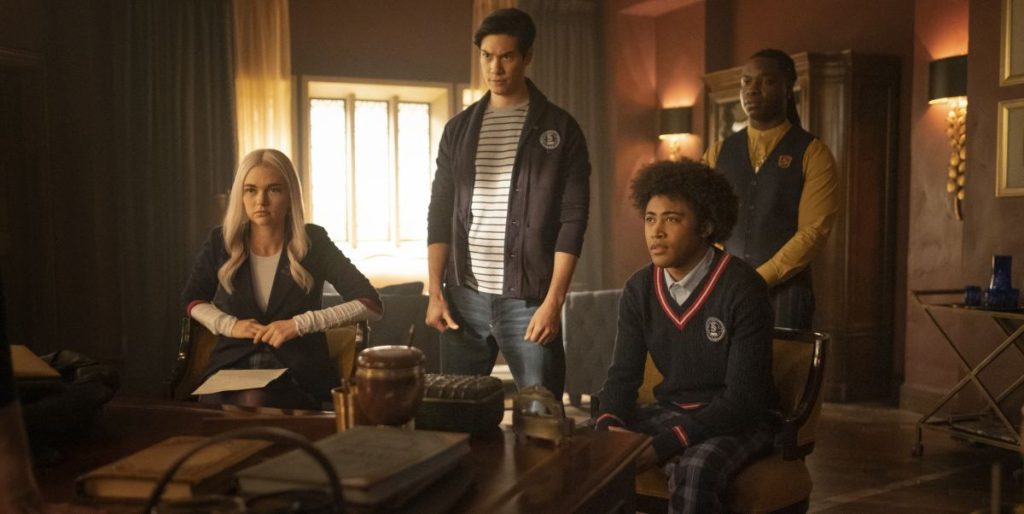 A Quick Recap!
In the previous episode, Cleo and the Super Squad tried to help Hope several times. They went towards the dark side to help Hope. Instead, she ended up fighting with them. However, the super squad was no match to Hope's supernatural powers. Meanwhile, Lizzie tried to convince Josie about healing Alaric with a dark spell from his journal. The spell could revive Alaric by a human sacrifice. Josie refused, and Lizzie went on with the spell alone. However, she ended up pulling out of it. 
Further, in Legacies Season 4 Episode 6, Hope tracked Ryan, who was trying to adapt to his new life as a human. But, Hope approached him as she wanted him to find the originators of the Triad Bloodline. Thus, she attempted to pull Ryan on the dark side. The duo headed to the facility where Hope sets a monster named Argus free. Soon after, Ryan informed the super squad about the demon.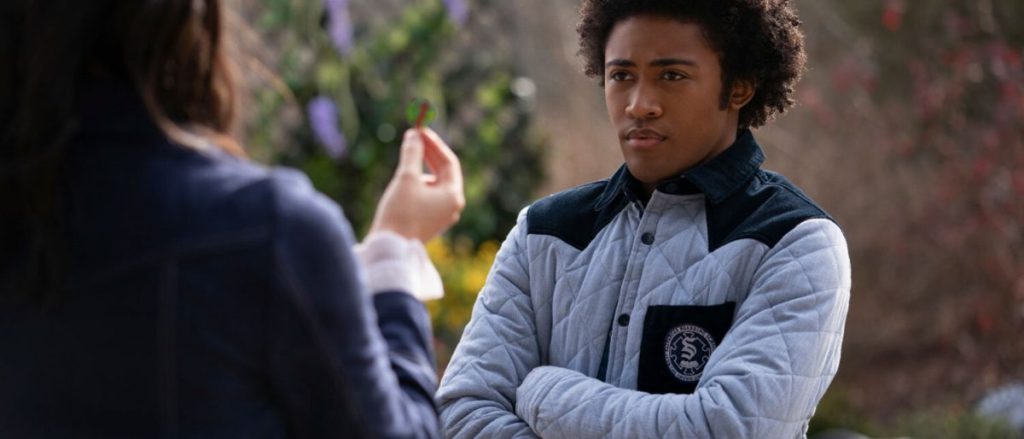 Moreover, Cleo discovered that her dagger could kill Hope while Ryan's girlfriend, Trudy, was keen to know more when he told her about his secret life. Also, Landon and Ted prepared to make their way towards peace. But, at that moment, Alaric arrived to join them on the dark side in Legacies Season 4 Episode 6.
Legacies Season 4 Episode 7: Release Date
The seventh episode of Legacies Season 4 will take some time to return to your screens. Unfortunately, the next episode is on two weeks hiatus. Legacies Season 4 Episode 7 will air on December 2, 2021. The CW airs each new episode weekly on Thursdays at 9:00 p.m. ET. The next episode will return after a mid-season break.
Where To Watch The Next Episode Online?
If you miss The CW's broadcast, fans can stream the upcoming episode on the network's website and The CW app. In addition, season 4 is also available on Hulu+Live, DirecTV, Spectrum, Xfinity, Fubo TV, and YouTube TV. Hence, don't miss the sixth episode of season 4 and keep coming back for more informative episode reviews.