Adam will be worried about his relationship with Brea in The Goldbergs Season 9 Episode 9. He gets accepted to a university that is far away from Brea's university. Thus, he will face insecurities and fear about losing Brea in a long-distance relationship. Meanwhile, Beverly will look for a good location to host erica's big event. Thus, keep reading to know all the details about the ninth episode.
The Goldbergs Season 9 Episode 9 Precap: What Will Happen?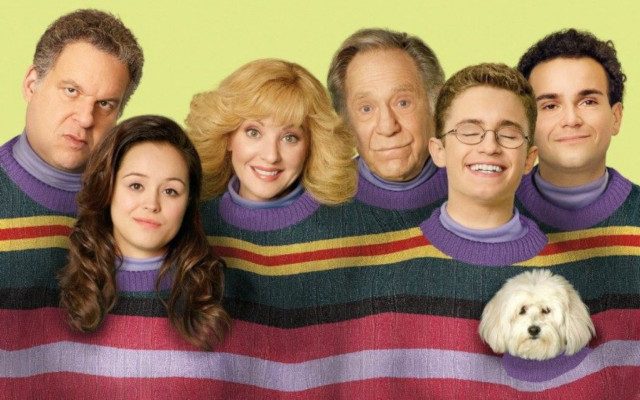 The ninth episode of The Goldbergs Season 9 is titled "Tennis People." In the upcoming episode, Adam will be dealing with a relationship crisis. He will receive great news about being accepted at NYU. However, his joy will soon diminish after discovering that Brea has been accepted to Brown University. The two universities are far away from one another. Thus, Adam will deal with the insecurities of losing Brea in The Goldbergs Season 9 Episode 9.
Meanwhile, Beverly will ask for Virginia's assistance to find a perfect venue for Erica's baby shower. Beverly will be interested in her rival's tennis club, as she thinks it is the perfect spot for the event. Thus, she will manipulate her way to get what she wants in the upcoming episode.
A Quick Recap!
The previous episode began with Beverly doing all the preparations for Thanksgiving. But, Linda Schwartz was supposed to host the Thanksgiving Dinner this year. Unfortunately, Beverly felt insecure about losing her position as the family's hostess. So Beverly decided to spoil Linda's dinner. She took advice from Mr. Glascott, who told her to host two dinners. Listening to his advice, Beverly prepared a delicious multi-course dinner without telling anyone about it.
After that, she showed up with all the food at Linda's place. Erica was mad about her mother's actions and encouraged Linda to take a stand against her. However, after a lot of effort, nothing worked out. So Erice decided to refer to Linda as "mom," which infuriated Beverly.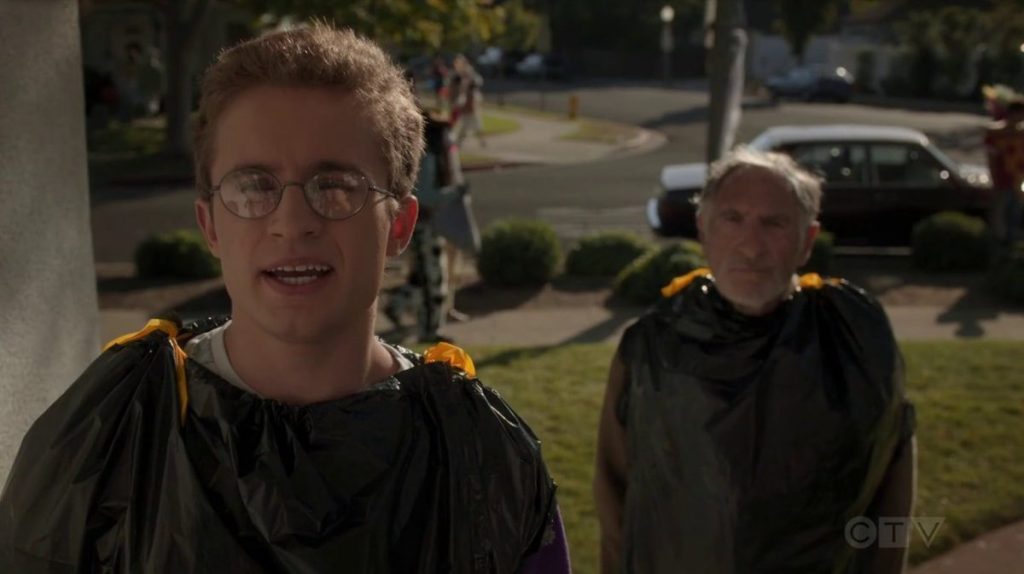 Further, in The Goldbergs Season 9 Episode 8, Pop-Pop showed up with his new girlfriend, Joyce, at the dinner. He introduced her to Adam and Barry, who were not impressed by the idea of an old man having a woman. Also, Murray was mad about his grandfather roleplaying "The Good Family Man."
So he decided to tell the truth about him being a lousy father, resulting in Joyce leaving the place. Later, Barry and Adam realized that Joyce means a lot to their Pop-Pops. Hence, they help their grandfather set up a romantic apology gesture in front of Joyce's house. She made up with Pop-Pop, after being impressed by the gesture.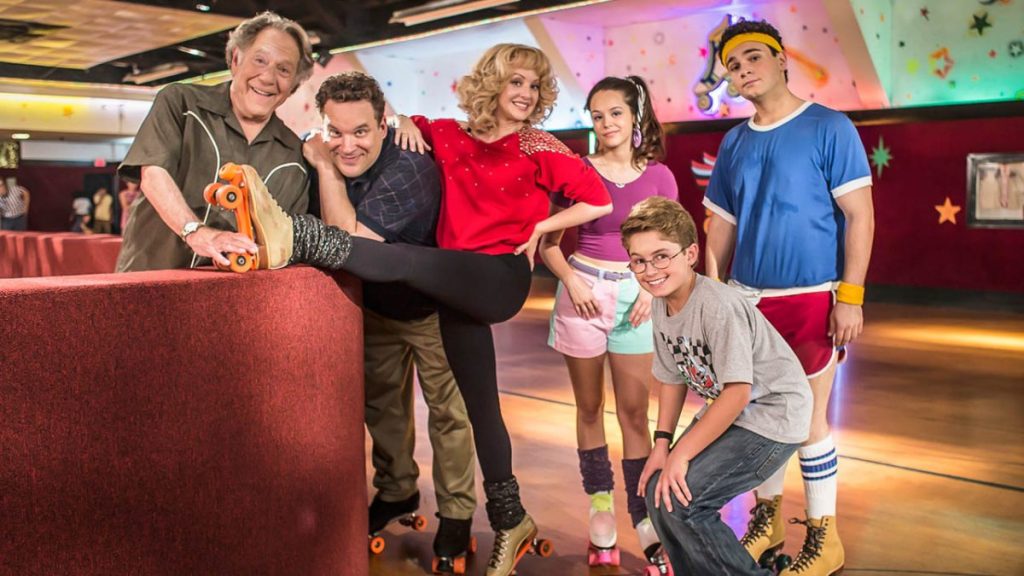 Moreover, Beverly and Linda competed in a football game to decide who was the better hostess. However, Beverly ended up hurting Linda during the game. Ultimately, she realized her mistake and apologized for her stupid actions. In the end, Both of them resolved their issue, and a truce prevailed in The Goldbergs Season 9 Episode 8.
The Goldbergs Season 9 Episode 9: Airing Date
ABC will air The Goldbergs Season 9 Episode 9 on December 1, 2021. Each new episode airs weekly at 8:00 p.m. ET, with an estimated runtime of around 22 minutes.
Where To Stream The Upcoming Episode Online?
If you miss ABC's broadcast, fans can also stream the ninth episode on the network's website and the ABC app. In addition, season 9 is also available on Fubo TV, DirecTV, YouTube TV, Hulu+Live, Sling TV, and Xfinity. Thus, don't miss the upcoming episode and return for more thrilling episode previews about your preferred TV shows.