Hondo will return as the squad's leader in SWAT Season 5 Episode 7. He and the SWAT team will be dealing with the Russian mob after discovering a boatload of money. Meanwhile, Daniel Sr. will open up about his past with Hondo. The temperature will rise in the upcoming episode when the SWAT team faces the Russian mob. Thus, continue reading to know all the important updates about the seventh episode.
SWAT Season 5 Episode 7 Precap: What Will happen Next?
Hondo will return to his position as the team leader in the seventh episode titled "Keep The Faith." The SWAT team will handle a dangerous case involving a stockpile of money. The investigation in the matter will lead the team to a confrontation with the Russian mob. Meanwhile, Daniel Sr. will confide in Hondo. Daniel will talk about some painful memories from the past in SWAT Season 5 Episode 7.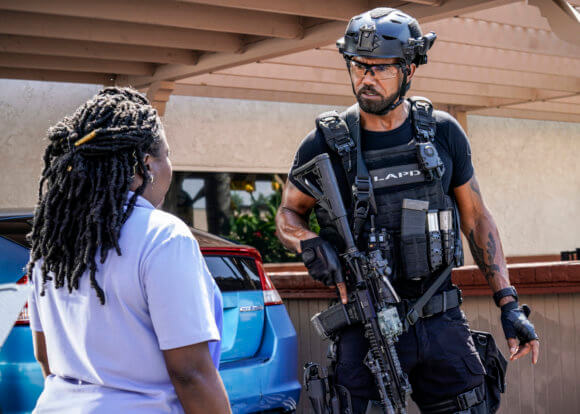 A Quick Recap!
began with Hondo receiving pressure from Sanchez to leave his job. The whole LAPD was not happy with what Hondo did and wanted him out. However, Hondo is not the man who gives up easily. He did not tell all this to the team, but Luca did it for him. Sanchez was looking to use Hondo as a trump card to get a promotion. However, the team planned to prove that he was wasting time by forcing Hondo to resign. 
Meanwhile, in SWAT Season 5 Episode 6, the team responded to a shooting at a cable network office. Three men abducted Tripp Hirsch, a renowned media anchor. Hirsch did a show about conspiracies involving shooting on kids. Even after knowing that the incident was true, Hirsch and his producer managed to convince the viewers that the shooting was a hoax.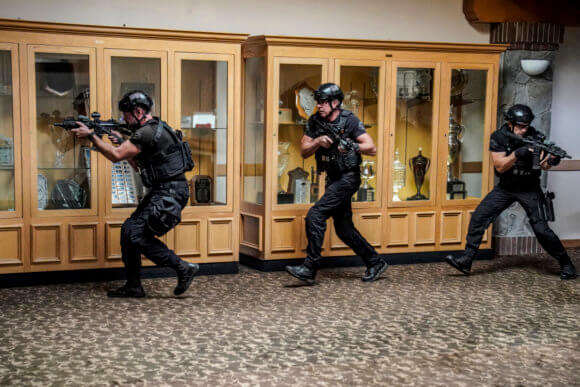 The parents of dead six-year-old kids suffered a lot of backlash from the people. So, two fathers and another man decided to teach Hirsch a lesson. The men held Hirsch and other employees hostage. However, they had to flee when a hostage attacked them with a gun. Two kidnappers fled from the spot, but the third one was injured. He tried killing himself, but Chris talked him out of it. Eventually, Hirsch recorded the whole incident and wanted Chris to join him, but she refused.
Further, in SWAT Season 5 Episode 6, Street confided in Chris about his dilemma related to his mother's funeral. She insisted that Street must have a funeral. Chris told him that she had always regretted running away from her mother's funeral after she died in a car accident. However, Tan told him to grieve his mother's death alone because Tan hated hosting people and catering to them at his father's funeral.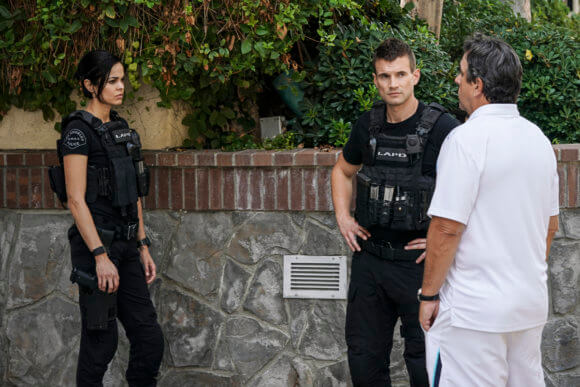 Meanwhile, the squad responded to the third abductor named Arnold, trying to attack Hirsch again. He lost his family due to conspiracy theories after coming across the reality. Luckily, Chris ended up killing Arnold in an attempt to save the producer. Later, the swat team attended the private funeral of Street's mother. Also, Sanchez took up a private security job, resulting in Hondo getting back his position as the Swat team's leader.
SWAT Season 5 Episode 7: Airing Date
The seventh episode will be airing after a break of almost three weeks. CBS will air SWAT Season 5 Episode 7 on December 3, 2021. The network will continue airing the remaining episodes weekly on Fridays at 8:00 p.m. ET.
Where to Stream the next Episode Online?
If you miss the upcoming episode on CBS, viewers can also stream it on the network's official website, Hulu, and paramount+. In addition, season 5 is also available on Amazon Prime Video, Vudu, YouTube TV, and Microsoft. Hence, don't skip the upcoming episode and return for more thrilling episode previews.