The 118th will spend their Christmas responding to a series of emergencies in 9-1-1 Season 5 Episode 10. The team will be dealing with some tricky situations during Christmas Eve, which will make them wonder about certain things in life. Also, Eddie will struggle to deal with Christopher's emotional breakdown in the upcoming episode. Hence, keep reading ahead to discover all the essential details about the winter finale.
9-1-1 Season 5 Episode 10 Precap: What Will Happen Next?
The tenth episode of 9-1-1 Season 5 is titled "Wrapped in Red." The upcoming episode will be the winter finale and will depict Christmas Eve. The 118th will celebrate their Christmas by responding to a series of emergency calls. A woman will accidentally fall on the roof of an elevator. She will need to be rescued by the squad. Also, an individual will get hit by a car. Meanwhile, Eddie will have to take care of Christopher, who will face emotional issues in 9-1-1 Season 5 Episode 10.
A Quick Recap!
The 188th raced against time to save two women stuck inside their car in the previous episode. The student's car got stuck in a sinkhole during a driving test after an old oil well exploded just below the car. The sinking resulted in the instructor's pen getting lodged in her chest. The student was having internal bleeding, while Hen suggested that she was choking on her own blood and needed to be hospitalized immediately.
However, the team could not use a metal cutter with so much oil around. Luckily, the 118th had to try really hard as they eventually saved the women. Meanwhile, May accidentally walked into Athena and Bobby having sex and regretted not changing her mailing address.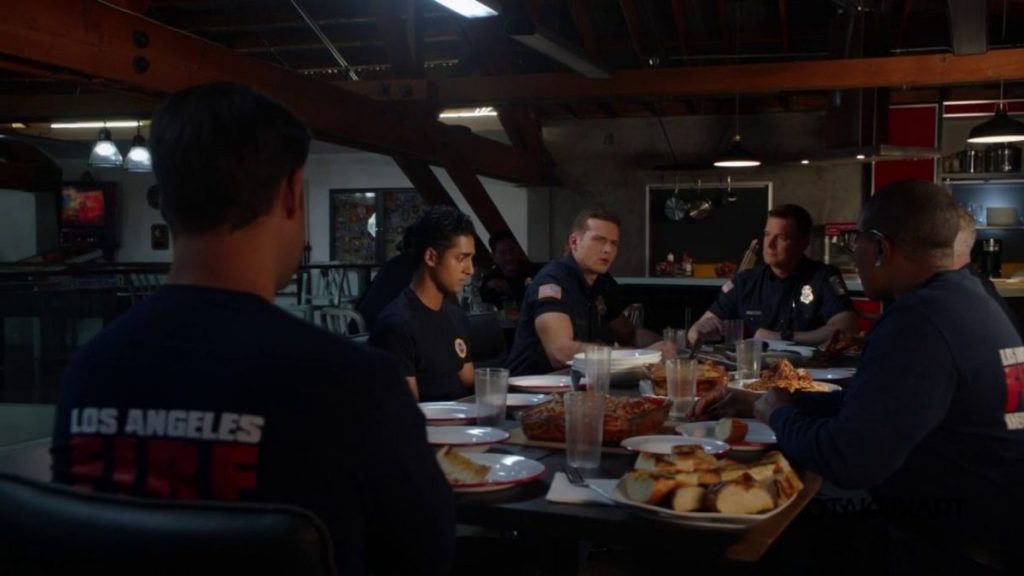 Further, in 9-1-1 Season 5 Episode 9, a man got shocked while jumpstarting his car. The 118th responded to the emergency and saved the man. However, Hen discovered that the man had an affair with Toni's mother. He tried to help her mother rekindle her relationship with her former mother. However, she was reluctant to talk to the man. Later, Toni revealed that she had an affair and decided to run away from her father during her marriage. However, she had to cancel her plans after Hen got ill.
Moreover, Buck was doubtful that Taylor would dump him as she was being secretive. Later, Taylor revealed that she was taking a trip to Oklahoma to see her father. Her father had been jailed for killing her mother and was eligible for parole. Buck insisted on going with her as he followed her along. Eventually, they had a fight, but everything settled when they got back again. She was also happy that Buck came along.
Athena Reopens An Old Case
Meanwhile, Athena investigated a man impersonating Santa Claus. He tried to get extra money for the charity he worked for by cashing out a casino chip. Unfortunately, it turned out that the chip was among the ones stolen during a robbery in 1987. Athen will try to uncover the mystery about the theft and the man's connection in 9-1-1 Season 5 Episode 10.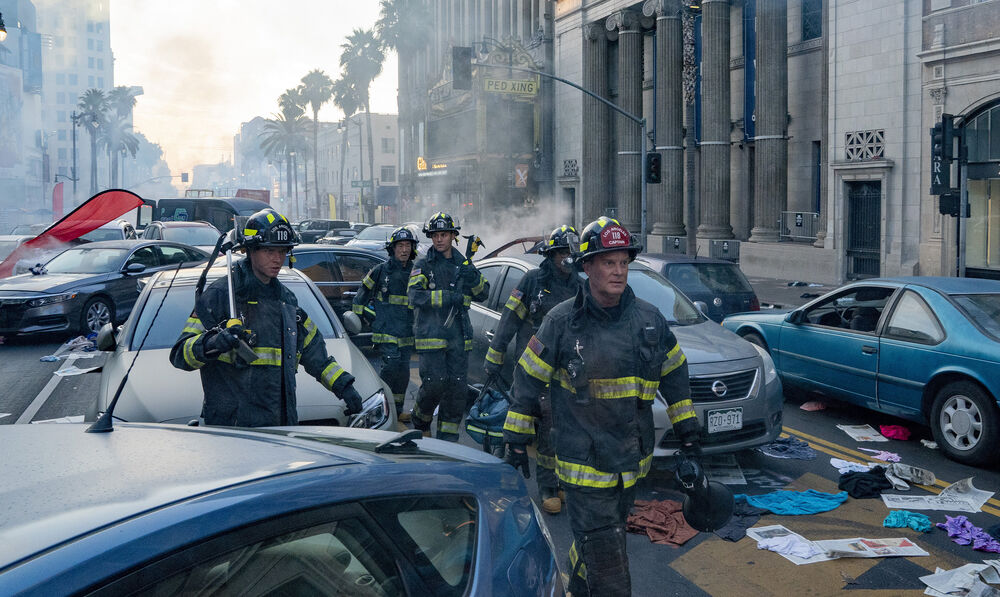 9-1-1 Season 5 Episode 10: Airing Date
Fox will air 9-1-1 Season 5 Episode 10 on December 6. 2021. The network airs each new episode weekly on Mondays at 8:00 p.m. ET, with an estimated runtime of 45 minutes. The upcoming episode will be the fall finale of season 5. And the remaining episodes will air after a break. In addition, the current season will feature a total of 20 episodes.
Where To Stream The Fall Finale Online?
If you miss Fox's broadcast, you can also stream the next episode on the network's official website, Fubo TV, Disney+, YouTube TV, and Hulu+Live. So, don't skip the tenth episode and keep returning for more exciting episode previews.