It looks like Lee-hwi will have to continue the battle with Ji-woon in The King's Affection Ep 18. He has decided to leave the palace and marry So-eun to protect Lee-hwi. It seems that Lee-hwi will have a tough time while she focuses on taking down Lord Sangheon. Ha-kyung will insist on giving the empire an heir, while Lee-hwi has a lot going in her mind. Hence, keep reading to know all the updates about episode 18.
The King's Affection Ep 18 Preview: What Will Happen Next?
Lee-hwi will have to deal with Ji-woon's reality. He has decided to get married to So-eun to protect Lee-hwi. But, unfortunately, it means she is losing the love of her life as Ji-woon is planning to leave the palace. The heartbreak is bound to take a huge toll on her. Meanwhile, Lee-hwi will get pressurized by Queen Dowager and Ha-Kyung to produce a legal heir. Moreover, Hyun will dig deeper into Prince Wonsan's plans. He is suspicious of his cousin brother, who wants to reveal Lee-hwi's secret to the world.
Further, in The King's Affection Ep 18, Ga-on will look to find more about the King's death from the person with a scar on his hand. He discovered the man during his medical stay at Sagembang. It seems like Commander Yoon's death has affected Seok-jo quite deeply. He is still struggling with the greatest dilemma of his life. Now, his actions will depict if he sacrifices his life by keeping the secret or betraying Lord Sangheon and moving against him.
A Quick Recap!
The previous episode of The King's Affection began with a revelation that Seok-jo has given Commander Yoon's secret burial location to Lee-hwi. When Chang-woon attacked her and Ji-woon, Seok-jo witnessed everything and rescued them. Seok-jo managed to reveal Chang-woon's face, but he escaped and went straight to Prince Wonsan. And Eunung Hong revealed the news about Chang-woon attacking Lee-hwi to Hyun.
Moreover, Lee-hwi wondered if Seok-jo knew her secret, but Courtlady Kim thought he didn't. Ji-woon asked his father about his relations with Commander Yoon. However, he told him to look for Seok's message after finding Chang-woon's truth. But, Ji-woon grew impatient and suggested informing about the incident Lord Sangheon. Seok-jo advised that Lee-hwi must be the one to tell her grandfather.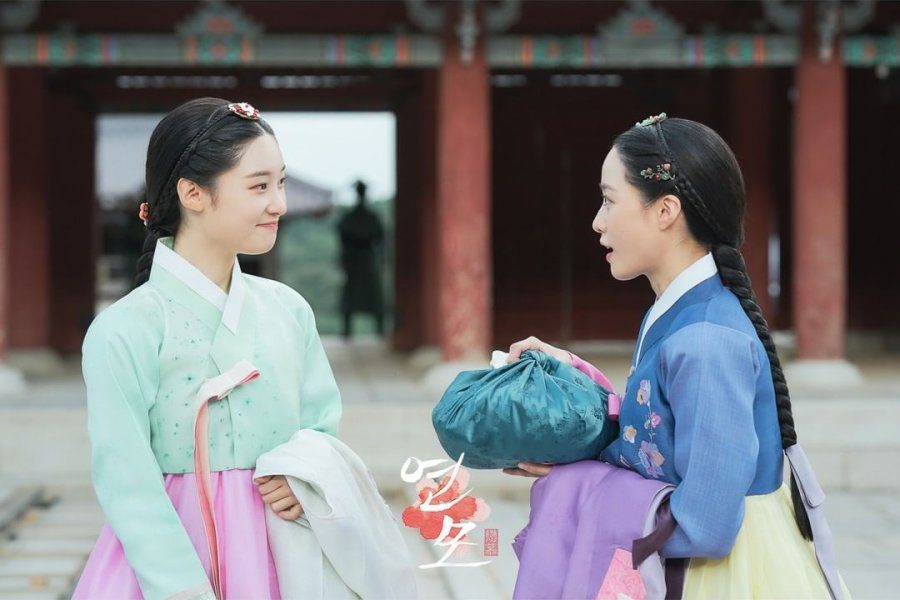 Meanwhile, Ji-woon sent Ga-on and Lee-hwi to Sagembang for getting treated by a friend. During their stay at Sagembang, Ga-on saw the same scar which was on the man who left Eunuch's house after the King's death. So Ga-on followed the man who turned out to be Lee-hwi's physician, Seo Seung-gyu.
The King Prefers Men Over Women
Hyun ran into Prince Wonsan, who was visiting Queen Dowager. He was suspicious about Wonsan's motives. Meanwhile, Chang-woon's safe house was tracked by Seok-jo. He ended up killing Chang-woon to protect his son. Further, the court lady spread the rumors about the King preferring men over women. She broke the news to Queen Dowager and the Royal instructor. Soon the rumor spread to Ha-kyung, who was disheartened to hear it. 
Moreover, in The King's Affection Ep 18, Queen Dowager asked Lee-hwi and Ha-kyung to give the empire a Royal heir to suppress the rumors. After the archery game, she arranged tea for both. Ha-kyung confronted Lee-hwi that she didn't care about what Lee-hwi preferred. All she wanted her to do was fulfill her duties as the King alongside Ha-kyung. Lee-hwi was quite affected by Ha-kyung words as she realized that her burning desire for revenge had kept her away from the King's responsibilities.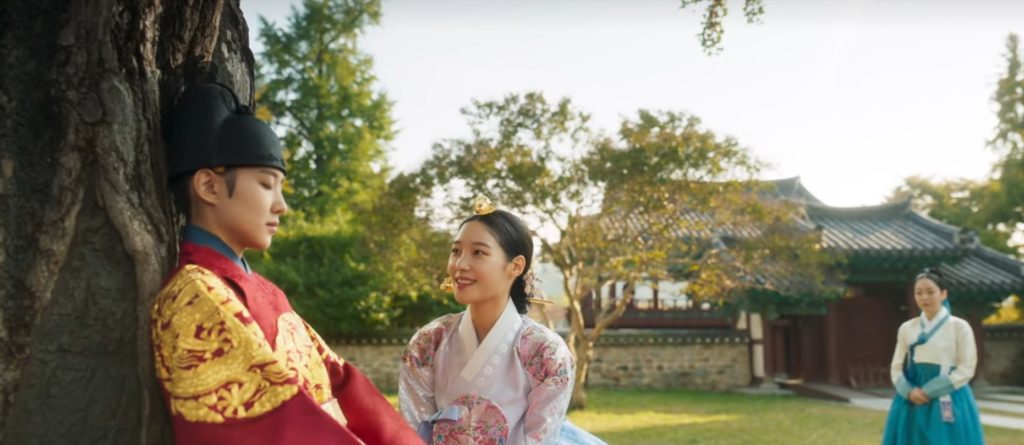 Ji-woon Is Getting Married To So-eun
Seok-jo couldn't find any other way to save his son from rumors. So, he asked So-eun father to get her married to Ji-woon. Unfortunately, her father was reluctant about getting involved with Seok-jo's family due to his association with Lord Sangheon. However, So-eun felt it to be her only opportunity to be with Ji-woon and start a new life away from the palace. So, she convinced her father about the marriage. Ji-woon protests at first, but Seok-jo makes him understand.
The next day, Lee-hwi heard the news from Ha-kyung. She could see a change in Lee-hwi's emotions. After that, Ji-woon came to Lee-hwi to tell the news herself. He told her that it was the only way to save her secret. Lee-hwi tried to stop him but he apologized and left her alone in The King's Affection Ep 17.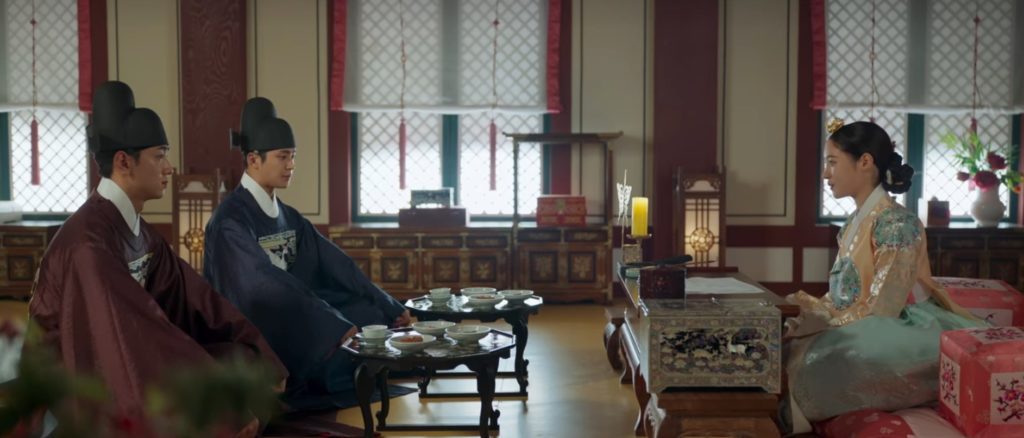 The King's Affection Ep 18: Airing Date
The King's Affection Ep 18 will air on December 7, 2021, at 9:30 p.m. ET. KBS2 airs two new episodes weekly on Mondays and Tuesdays, with an estimated 60-70 minutes runtime. And the current season is set to feature 20 episodes in total.
Where To Stream The Next Episode Online?
The King's affection airs weekly on KBS2 in South Korea. International fans can watch the latest episode on Netflix and Dramacool. So, don't miss out on a gut-wrenching episode and keep returning for more exciting episode previews.