Conrad will head Kit's new experimental emergency response project in The Resident Season 5 Episode 10. Thus, fans will see him responding to severe emergency situations while trying to save the patients. Moreover, Bell will get concerning results about his tremors, while Conrad advises him to be positive.
Devon and Trevor will also work on a complicated case in the next episode. Although, it will be the winter finale of the season before it goes for a fall break. Hence, continue reading to know all the updates about the tenth episode.
The Resident Season 5 Episode 10 Precap: What Will Happen Next?
The tenth episode of The Resident Season 5 is titled "Unknown Origin." In the upcoming episode, Conrad will be sent to the field as a part of Kit's experimental Flight Go team program. During the ride to the venue, he will build a new exciting bond with a fellow doctor who joins him on the trip. Moreover, Dr. Devon will work with Trevor to handle a patient suffering from a mysterious fever in The Resident Season 5 Episode 10.
Bell and Conrad will discuss Bell's test results in the upcoming episode. However, it seems like Bell feels that his disease is untreatable. Moreover, Conrad will be a part of the emergency response team and have some close calls with patients stuck in emergencies.
A Quick Recap!
In the previous episode, Dr. Bell had a tremor when he brought coffee for Dr. Kit, who had pulled out an all-nighter at the hospital. He kept quiet about the incident. However, his tremors returned with a blurred vision while he was handling a patient with Leela.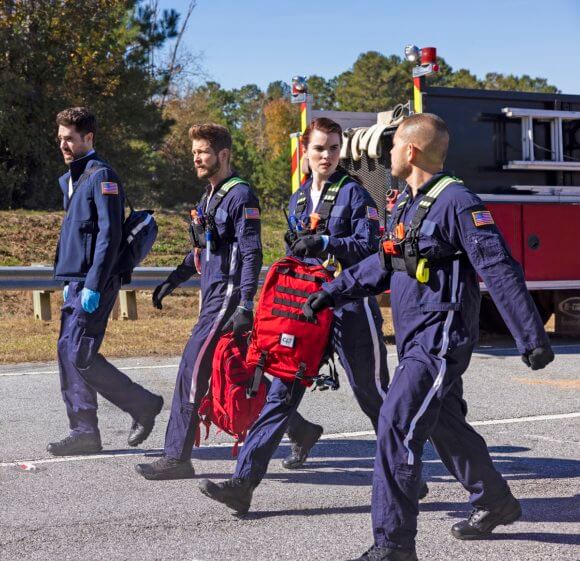 Unfortunately, he had to leave, handling the patient's responsibility to Leela, who managed to get hold of the situation. Later, Bell clarified that he had a pinched nerve and little vertigo and he might have overreacted by leaving the OR. Although Leela understood the situation.
Next in The Resident Season 5 Episode 9, Bell went to see Conrad and explained the whole situation to him. He asked to be confidential about it and test him the next day. Further, Conrad took Trevor under his wing, handling a patient who refused treatment. Trevor and Conrad tried their best, but the patient eventually passed away after refusing a pacemaker.
Moreover, Dr. Devon was called to the hospital on his day off to cover a shift in the ER. He was supposed to stay at home and work on his grant proposal. He was also tasked to interview a few candidates as his replacement. However, he couldn't find a perfect replacement while Kit agreed that Burnout is a real problem. Meanwhile, Dr. Austin juggled between surgeries, studio appearances, and taking care of his mother in The Resident Season 5 Episode 9.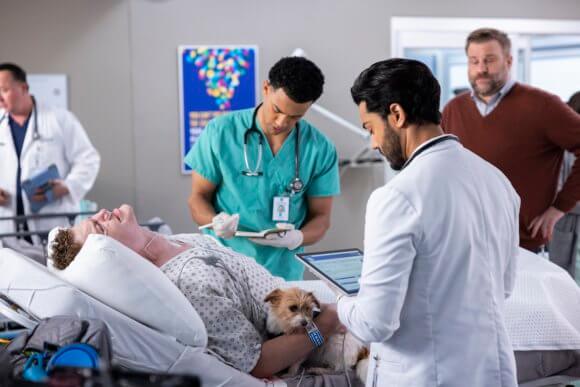 The Resident Season 5 Episode 10: Airing Date
Fox will air The Resident Season 5 Episode 10 on December 7, 2021. In addition, the network will air a new episode weekly on Tuesdays at 8:00 p.m., with an estimated runtime of 45 minutes.
Where To Stream The Tenth Episode Online?
If you miss Fox's broadcast, the latest episode will be available to stream on the network's website and the Fox app. Moreover, season 5 is also available on DirecTV, Fubo TV, Hulu, YouTube TV, and Xfinity. Therefore, stay tuned for more thrilling episode previews, and don't skip the tenth episode.