Halstead will struggle to focus on his job while struggling with the fatigue of investigating Copper in Chicago Med Season 7 Episode 9. Moreover, Marcel and Blake will work with Abrams to save a patient's life. In addition, Taylor and Hammer will struggle to keep their secret from coming out. Thus, keep reading to know all the updates about the ninth episode.
Chicago Med Season 7 Episode 9 Preview: What Will Happen Next?
The ninth episode of Chicago Med Season 7 is titled "Secret Santa Has a Gift for You?" Halstead's investigation against Copper is starting to take a toll on him. Moreover, he will struggle while saving an infant's life with Scott. On the other hand, Hammer and Taylor will struggle to keep their secrets from coming out.
Fans will also see Marcel and Blake back in action. The duo will work with Abrams to save a patient in urgent need of liver transplantation in Chicago Med Season 7 Episode 9.
A Quick Recap!
In the previous episode, Dr. Blake's daughter, Avery, offered to have drinks with Marcel after getting discharged from the hospital. Blake was unaware of Marcel and Avery's outing, while the duo had a nightcap before going home. Meanwhile, Blake tried to reach out to Marcel, but he ignored her call. Dr. Blake confronted Marcel the next day and told him that he had missed a once-a-year surgery.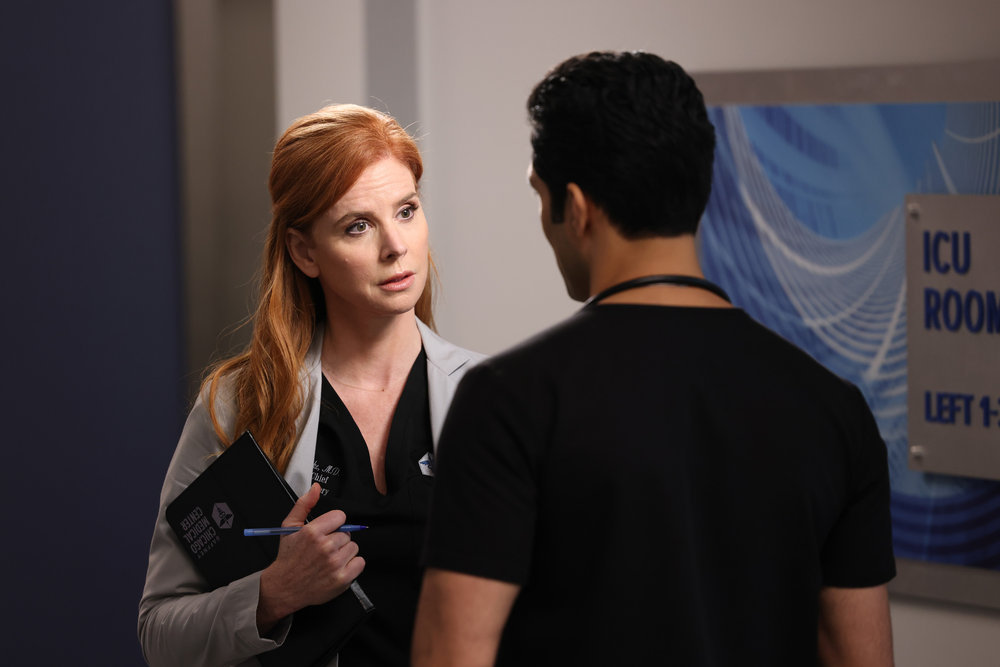 Meanwhile, in Chicago Med Season 7 Episode 8, Scott dealt with his family friend, Uncle Joe, who had anger issues. During their meet at the bar, Joe revealed that he had been demoted from the precinct after a fight. Scott suggested Uncle Joe see Dr. Charles, who could help him with his issues.
However, Joe wanted pills, but Charles meant admitting him to the hospital. Moreover, Charles tried to get Goodwin to back his decision after Scott refused. Things got out of hand when Joe tried to attack Charles with a razor blade. However, Scott came in at the right time and saved the day.
Elsewhere, Choi performed a risky procedure on a patient. Archer was surprised to see Choi working really hard. They handled a patient named Clemons, who suffered from a painful hernia. He refused surgery as his wife's baby was due in days, and he wanted to be with her. So, Choi went on with a risky non-surgical procedure, which turned out to be a success. However, Choi was still struggling to recover from the shot wound. He suffered immense pain and asked Blake for an MRI in Chicago Med Season 7 Episode 8.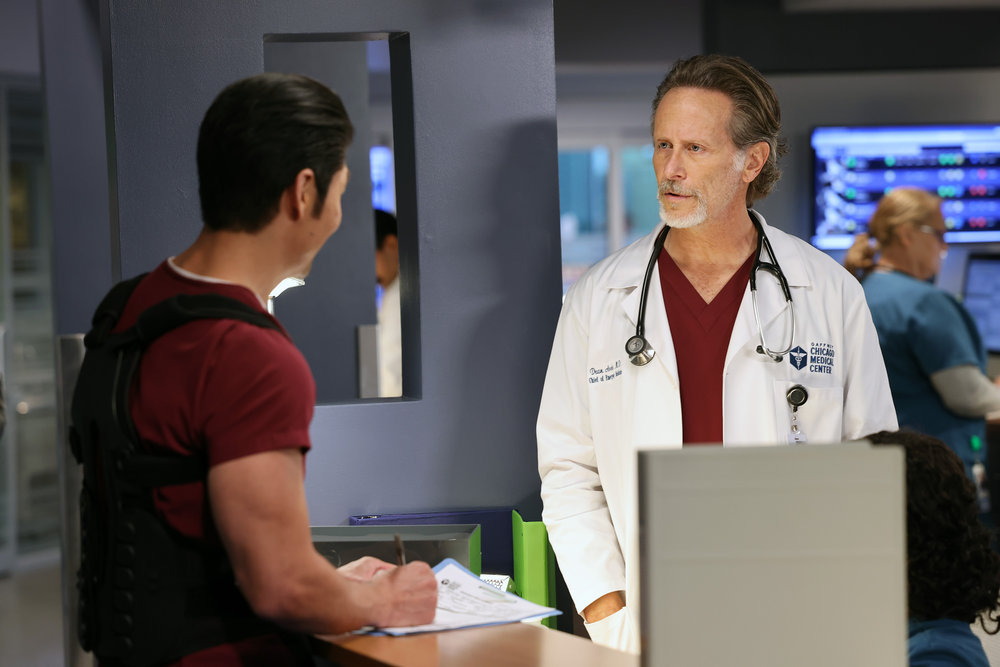 Taylor Almost Loses Her Job While Halstead helps Hammer
Taylor was taken aback when she heard about the Annual Drug Test. She was sure that she wouldn't pass the test as she took Adderall. Maggie also noticed his biological daughter had a panic attack. So she asked Taylor about the matter. Taylor told her everything, and Maggie used pills to flush Taylor's system. Eventually, Maggie helped Taylor pass the test.
Meanwhile, Hammer was struggling to find her mother with Halstead. While looking for her mother, the duo came across a young girl at the dope house. They called the cops to take care of the girl. Eventually, Hammer's mom, Terry, came back and returned the money she owed for the van. Terry also revealed that she had decided to h it the road. Moreover, Halstead confronted Cooper after waking up, but he kept quiet. Also, Choi went ahead with a spinal fusion in in Chicago Med Season 7 Episode 8, which will need a bed rest of several months.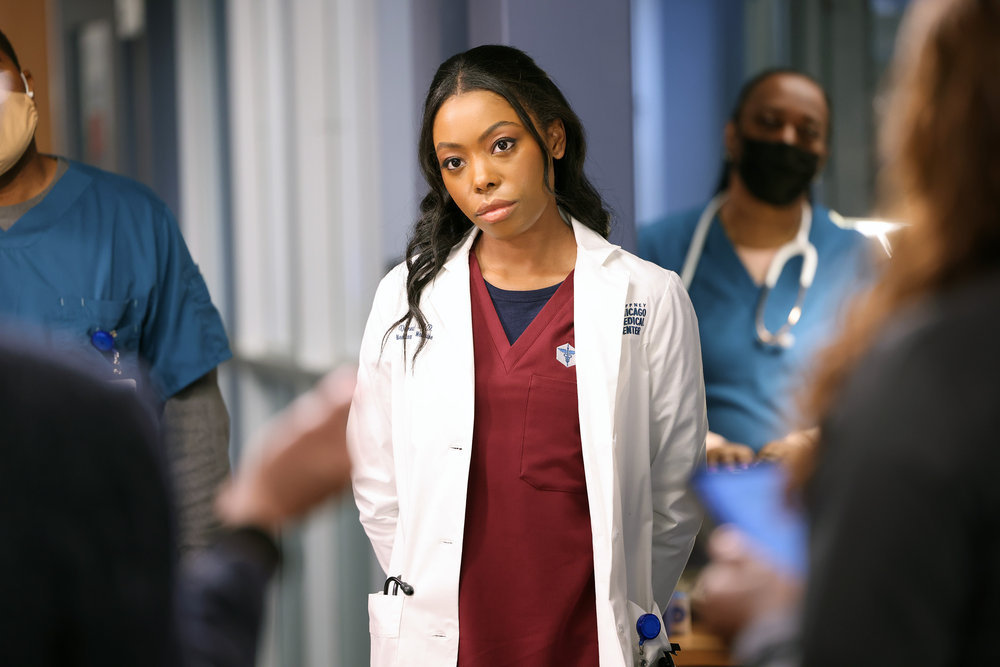 Chicago Med Season 7 Episode 9: Airing Date
The upcoming episode is returning after a mid-season break. NBC will air Chicago Med Season 7 Episode 9 on December 8, 2021. The network will now air a new episode weekly on Wednesdays at 8:00 p.m. ET.
Where To Stream The Next Episode online?
If you miss the latest episode on NBC, you can stream it on the network's official website and the NBC app. Moreover, season 7 is also available on Hulu+LIve, DirecTV, Fubo TV, Sling TV, USA Network, Peacock, Hulu, Xfinity, and YouTube TV. So, don't miss out on the returning episode and keep coming back for more thrilling episode previews about your favorite TV shows.