In the last episode of Young Sheldon Season 5, Mary had to come to terms with her family members' decisions. Sheldon decided to stand up against the university, decreasing the number of science classes. Although he somehow managed to avert another educational crisis at the university. But his problems are not over. So, get ready to witness what's next for our little genius in Young Sheldon Season 5 Episode 9.
Young Sheldon Season 5 Episode 9 Spoilers and Preview
Young Sheldon Season 5 Episode 9 is titled "The Yips and an Oddly Hypnotic Bohemian." In the next episode, Sheldon will step out of his comfort zone. He will be tormented by 'Science yips', and Missy will teach Sheldon about them. Although Missy herself is facing difficulty in playing basketball because of Yips.
It is a movement disorder that athletes sometimes face, affecting their performance. In the episode, Sheldon will also try to learn not to think at all. So, fans can only guess how hilarious that would be to watch. Further, the episode will also see George Sr. doing some repair work in Brenda Sparks' home.
A Quick Recap!
The eighth episode of Young Sheldon Season 5 was titled 'The Grand Chancellor And a Den of Sin'. It started with Sheldon pressing his way into a meeting of faculties, causing Dr. Linkletter's embarrassment. In the meeting, the administration chose to slash the number of science classes for the students. Naturally, Sheldon was outraged by this proposal. Thus, he decided to go to President Hagemeyer and convince her to change her mind. But, instead, she cleverly requested that he make all attempts to reach out to her superiors so that he get off her back.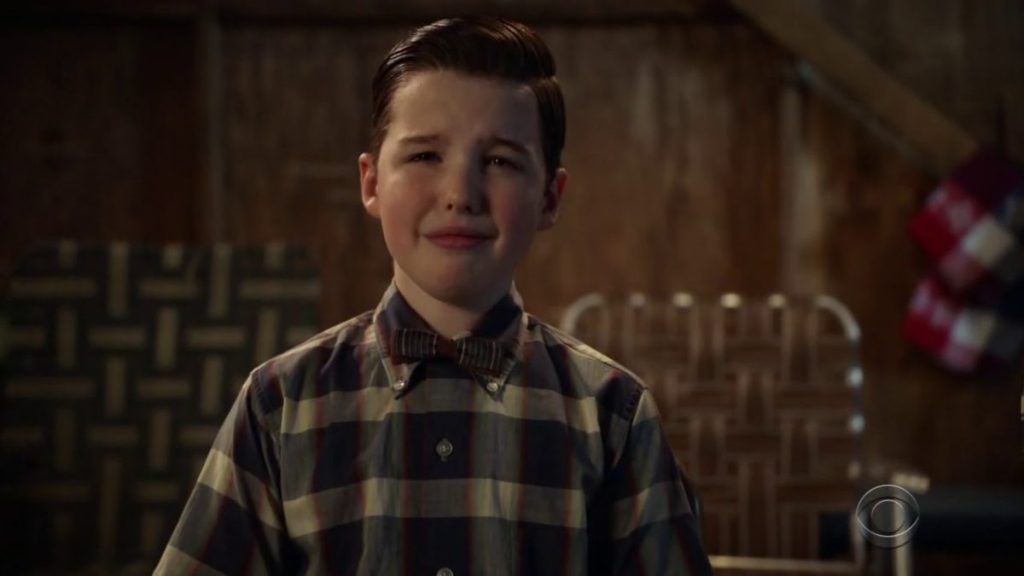 Meanwhile, Sheldon started giving talks and a campus campaign appealing for support and sending an article to the university newspaper. Also, Mary discovered that Meemaw is running a laundromat gaming room with the help of Georgie. As a result, an enraged Mary confronted Meemaw asking to leave Georgie out of it. However, she refused to do so. 
On the other hand, Sheldon learned that there is no such thing as "the Grand Chancellor," and President Hagemeyer just made it up at the University. Sheldon was horrified after discovering that she lied to him to make matters worse. Also, George encouraged him not to believe everything that's told. And Mary reassured him that she has always been honest with him about everything. This provided Sheldon the courage to believe in truth once more.
Young Sheldon Season 5 Episode 9: Release Date And Where To Watch The Episode Online
According to reports, Young Sheldon Season 5 will go on a winter break after the ninth episode. So, Young Sheldon Season 5 Episode 9 will be the last of Sheldon fans will see for a while. Young Sheldon Season 5 Episode 9 will release on December 9, 2021.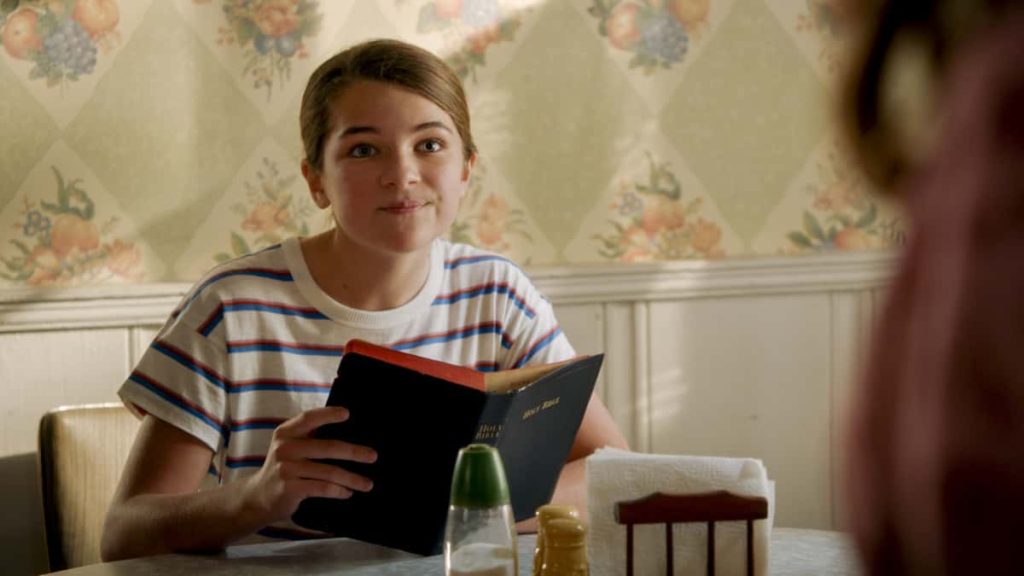 Viewers can watch the ninth episode of Young Sheldon Season 5 on CBS at 8 PM Est. If you are not able to catch the TV broadcast, you have another option. Young Sheldon Season 5 Episode 9 will also be available on the official website of CBS. And the previous seasons of the comedy series are available on Amazon Prime Video.
Also read Young Sheldon Season 5 Episode 8: Sheldon Meets The University President's Boss While Mary Finds Out About The Gambling Joint!