It's been a while since fans last saw the free spirited mother Georgia, along with her sincere daughter Ginny and son Austin. The first season of the series premiered on February 24 this year. And audience found themselves connected with mother-daughter dynamics. After the first season's ending, fans were left with so many questions. And everyone is waiting for Ginny and Georgia Season 2.
Netflix's Ginny and Georgia is a comedy drama series released in 2021. The series created by Sarah Lampert revolves around a family of three. Georgia is a single mother with two children Ginny and Austin. Meanwhile, Ginny, a fifteen year girl who often acts maturely than her mother. After Georgia's husband dies, they relocate to the fictional town of Wellsbury, Massachusetts, to start afresh. Georgia is working hard to give her children Ginny and Austin a life she couldn't have. They undergo a lot of change in their family dynamic over the season. Also, in their new life the two realize they are more alike than they think they are.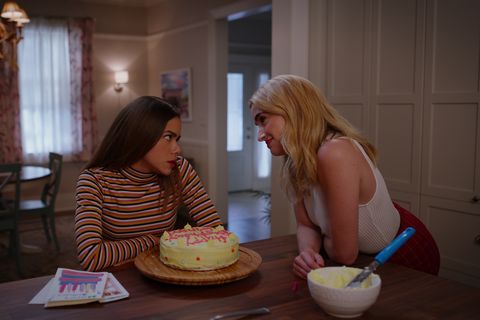 Although initially compared with 'Gilmore Girls,' the series turned out to be different in many ways. Despite being a comedy-drama, 'Ginny and Georgia' has a relatively darker plot and even a murder mystery. Upon its release earlier this year, the audience loved the drama series even though the critical response was mixed.
The show gathered a viewership of over 52 million in less than a month. In addition, it received praises for its take on relevant subjects like race, adolescent sexuality, and relationships. And after the chaotic conclusion to the first season, fans are now looking forward to Ginny and George Season 2.
Ginny And Georgia Season 2 Is Confirmed!
Ginny and Georgia season one comprising ten episodes released in February this year. Thus, many were expecting the creators to renew the series for next season. However, Netflix also did not disappoint Ginny and Georgia fans. And finally announced the show's renewal for Ginny and Georgia Season 2. 
Netflix shared a video announcing the next season on its Youtube Channel on April 19, 2021. Fans saw the cast excited about the upcoming season using words like "groundbreaking" in the video. 
Talking about the second season, showrunners Debra Fisher and Sarah Lampert said that they appreciated the incredible response and love fans have shown to Ginny & Georgia. They also thanked Brianne and Toni, who "set the highest bar every step of the way". In addition, they said that they couldn't wait to return to Wellsbury for the second season.
Although the makers do not yet reveal the official release date for the sophomore season. Meanwhile, the production for Ginny and Georgia Season 2 is scheduled to begin in November 2021. And the show creators are expecting to wrap up the production by April 2022. Keeping in mind the post-production tenure. So, fans can expect the series to premiere sometime in late 2022.
What Will Happen In Ginny & Georgia Season 2?
The show's first season ended in chaos when Ginny found out the truth about Kevin's death. Then, Ginny comprehended that Georgia might have killed Kevin. Eventually, Ginny ran away with her younger brother Austin. And now, the relationship between the mother and daughter might never be the same again. Meanwhile, Georgia was unaware of all this. And she was celebrating Paul's win in the election polls.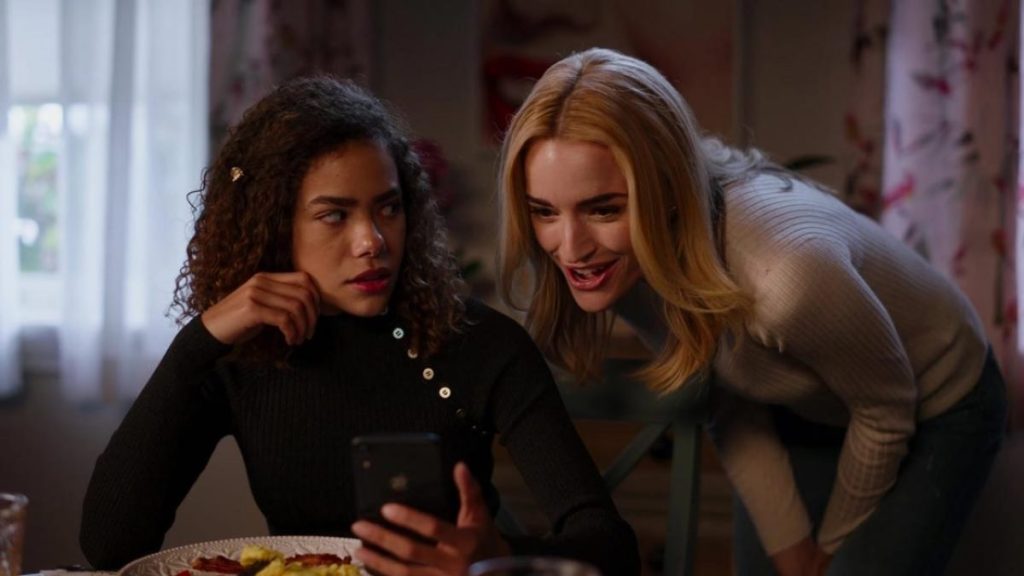 While talking about the upcoming season, showrunner Sarah Lambart told Oprah Magazine that, "Season 1 really did feel like a season 1. We just started uncovering some of the layers for all characters, across the board, that we want to dive into". Furthermore, she expressed her desire to explore the mother and daughter relationship in the second season. She said that their bond in itself is a "third character" in the story. 
So, Ginny and Georgia Season 2 will likely start with the aftermaths of Ginny running away from her home. Then, the next season will tell us where Ginny and her brother are headed. But, the dynamics among the Miller family might completely change forever. Fans might also get a deeper look at Georgia's past and her supposed involvement in her husband's death. Also, Ginny and Marcus's relationship might reach the next level in the season. And fans will also find out what's next for Georgia and Paul. So, don't miss it, and stay tuned with us for more updates about Ginny & Georgia Season 2.
Also, Read Inside Job Season 2 Renewed By Netflix? When Will It Return? Challenges For Reagan & More