It looks like the fate of the residents will be decided in Happiness Ep 12. It seems like the end is inevitable as some infected residents go on a killing rampage. Tae-seok and Sae-bom will find out about Yi-hyun in the upcoming episode. Moreover, fans will explore the imposter's identity hiding behind Andrew's mask. So keep reading ahead to learn all the details of ep 12.
Happiness Ep 12 Precap: What Will Happen Next?
In the final episode, Yi-hyun and Sae-bom will find out Andrew's secret when Lieutenant Lee discovers real Andrew's body in his apartment. Moreover, with Yi-hyun's condition worsening, Sae-bom will come across a shocking truth about his infection in the finale. Yi-hyun will lose control and bite Oh Joo-hyeong. While he controls his urges, Oh Joo-hyeong will go on a rampage biting people off. Tae-seok will also find about Yi-hyun's infection while the struggle to search for the imposter Andrew continues.
A Quick Recap!
Yi-hyun and Sae-bom discovered a blood spot in the previous episode. Thus, the duo decided to check up on the residents. They were sure that the infection has spread inside the apartment building. Meanwhile, Na Hyun-jyung hid her brother in another empty apartment with the chaos around. If anyone found out about his infection, her brother would be kicked out of the building.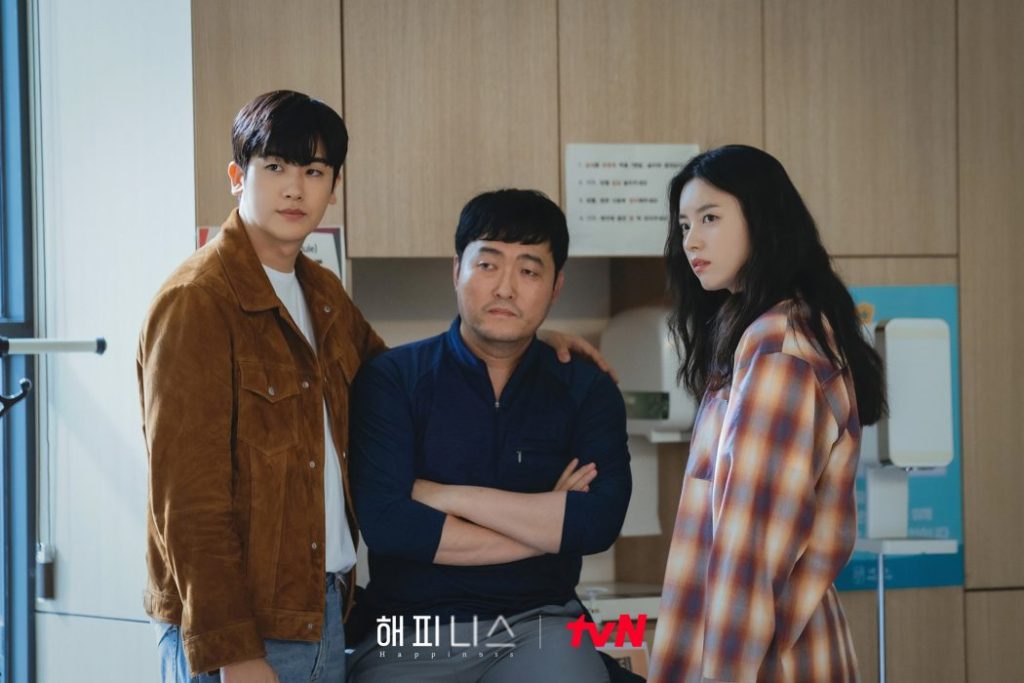 Further, in Happiness Ep 12, Tae-seok was under pressure to save his infected wife. So, he injected the last vial of Sae-bom's blood into her. Thus, he was quite assertive about getting Sae-bom out with Seo-yoon. However, he was surprised when he heard that Yi-hyun was not coming with them. It seemed like Yi-hyun has been infected. He struggled with the promise he made to Sae-bom about telling the truth if they got infected. However, he chose to keep it from her. But, she grew more suspicious with time as Yi-hyun seemed to lose control several times. 
Moreover, Se-hoon turned out dead along with Jung-kook and Ajumma. It was revealed that someone else was living under Andrew's identity and causing Havoc in the apartments resulting in deaths in Happiness Ep 11.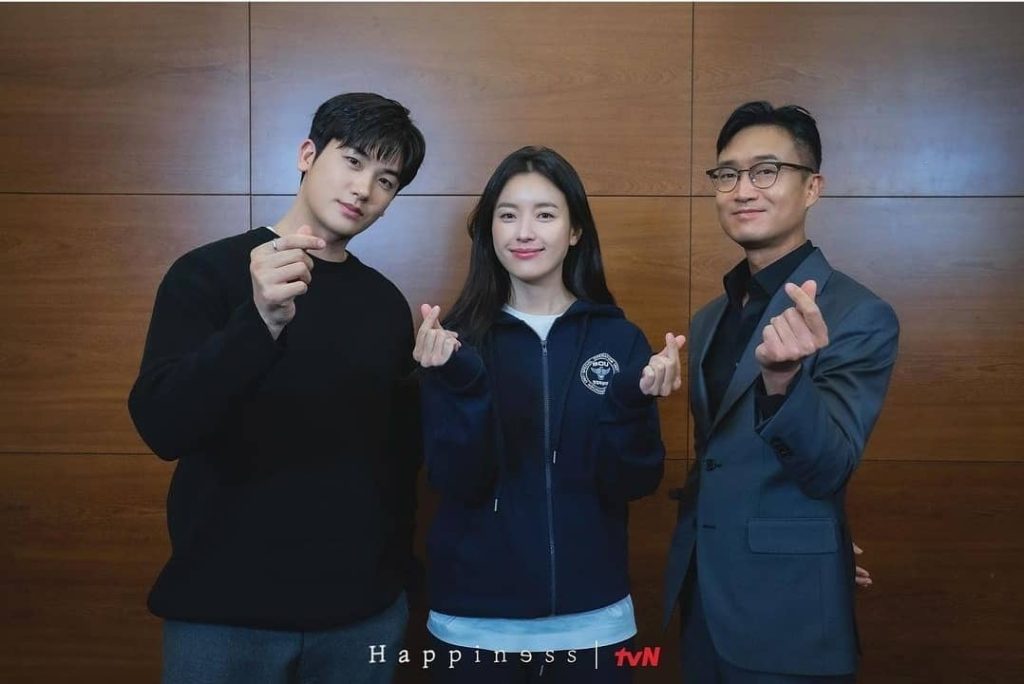 Happiness Ep 12: Airing Date
tvN will air Happiness Ep 12 on December 11, 2021, at 10:40 p.m. KST. The network has confirmed that the upcoming episode will be the finale of the series. And unfortunately, as per the recent reports, there will not be a second season as of now.
Where To Stream The Final Episode Online?
Viewers across the globe can stream ep 12 on Viu, iQIYI, TVING, and Viki. Hence, don't forget to watch the thrilling finale of Happiness and keep returning for more detailed episode previews about your favorite K-dramas.