Lee-hwi is running out of time as Lord Sangheon's suspicions are deepening in The King's Affection Ep 19. She will be looking to find more evidence about the Lord's involvement in the King's death. However, she will have to expose him before he finds out about Lee-hwi's real identity.
Meanwhile, Seok-jo seems to be treading on fire. He is under Lord Sangheon's suspicion. Thus, Seok-jo's efforts to save his son might result in his death. So, keep reading to know all the details about ep 11.
The King's Affection Ep 19 Preview: What Will Happen Next?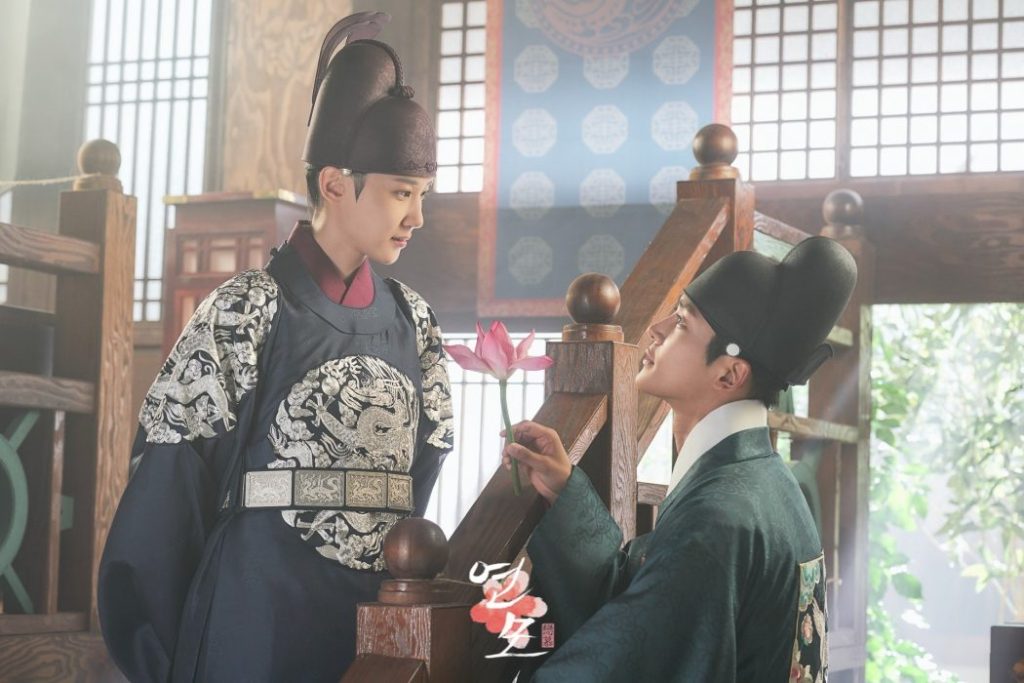 Fans will see Ji-woon and Lee-hwi reuniting in the upcoming episode once again. Seok-jo had convinced Ji-woon to marry So-eun for his safety and better future. However, things seem to be getting out of hand completely. Lord Sangheon has grown suspicious about Lee-hwi and Seok-jo. With a target on their back, Seok-jo will make all efforts to save his family. 
Meanwhile, Lee-hwi, Ga-on, Ji-woon, and Hyun have been trying to find more dirt on Lord Sangheon to apprehend him for the crimes he has committed. Lee-hwi needs to bring justice for her father, and she needs to do it quickly before Lord Sangheon makes a move. And fans are coming towards the conclusive stages of the first season. Thus, things will surely get trickier in The King's Affection Ep 19.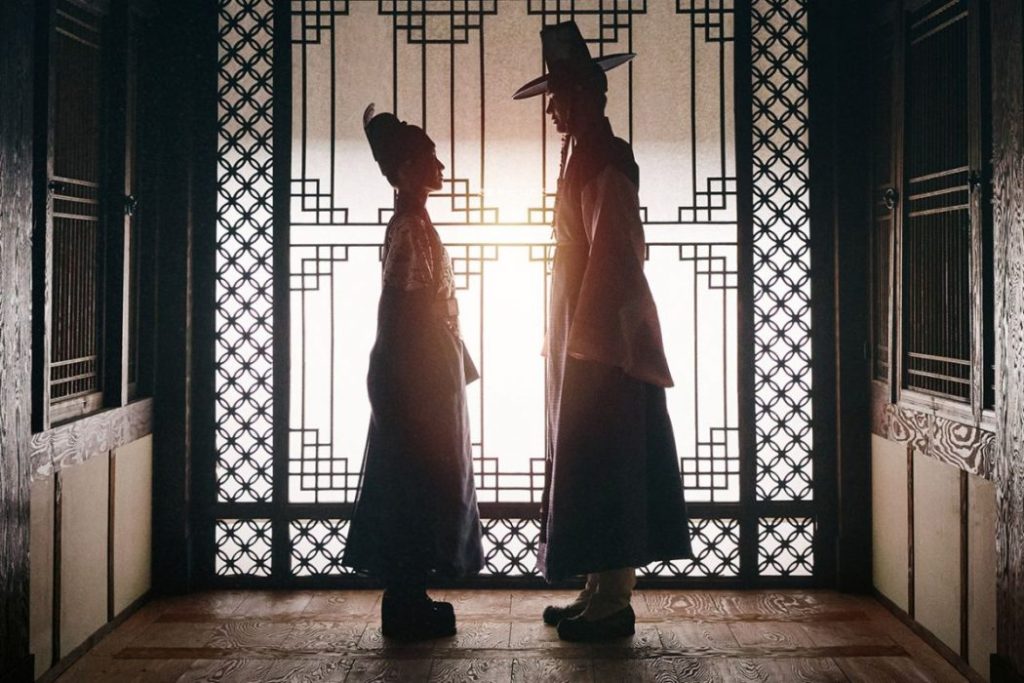 A Quick Recap!
In the previous episode, Ji-woon decided to go ahead with his decision to marry So-eun. He asked Seok-jo to keep Lee-hwi's secret at all costs. While Lee-hwi suffered from the pain, Hyun found out about Ji-woon's wedding. He confronted Ji-woon about it, who eventually told him the truth. He was marrying So-eun to protect Lee-hwi.
Meanwhile, rumors about the twins spread across the palace. Lord Sangheon got to know what the palace has been talking about. His courtesan revealed that Lord Chang-woon had been spreading the rumors. However, Seok-jo got him and killed him previously. But, he decided to keep it a secret from Lord Sangheon. 
Further, Ha-kyung suffered from the burden of being the Queen. She tried to get closer to Lee-hwi, but the King always pushed her away. Rumors about Lee-hwi and Ha-kyung sleeping in different blankets also reached Lord Sangheon. Ha-kyung tried to get hold of Lee-hwi and convince her to produce an heir. However, Lee-hwi told her to explain everything when the right time comes. 
Lord Wonsan Meets With Lord Sangheon
Hyun found Chang-woon's body in the forest. Soon after, he went to see his brother Wonsan and confronted him about his plans to expose Lee-hwi. He tried to convince his brother to give up. But he retaliated by saying that a woman can never be the King. Thus, Wonsan went to see Lord Sangheon. He explained about the King's placenta and the possibility of royal twins.
However, Seok-jo stepped in and stopped the alliance from happening. Wonsan came there to join hands with Lord Sangheon to attain the royal throne. However, Lord Sangheon asked the guards to take him to the prison.
Ji-woon Investigates The King's Murder
Later, Ji-woon went to see Jil-guem to Saegembang. He needed his friend's help to find a herb named Sonangcho, used to murder the King. Jil-guem eventually found a seller, but it turned out to be a trap. Seok-jo warned Ji-woon about it. He also told his son that his father would have to pay if he tried to expose Lord Sangheon.
But, Ji-woon didn't listen and ran to save his friend. Ji-woon fought all the swordmen that were about to kill his friend. However, Ji-woon got cornered, and Seok-jo came to his rescue. He stopped the swordsmen and let them go.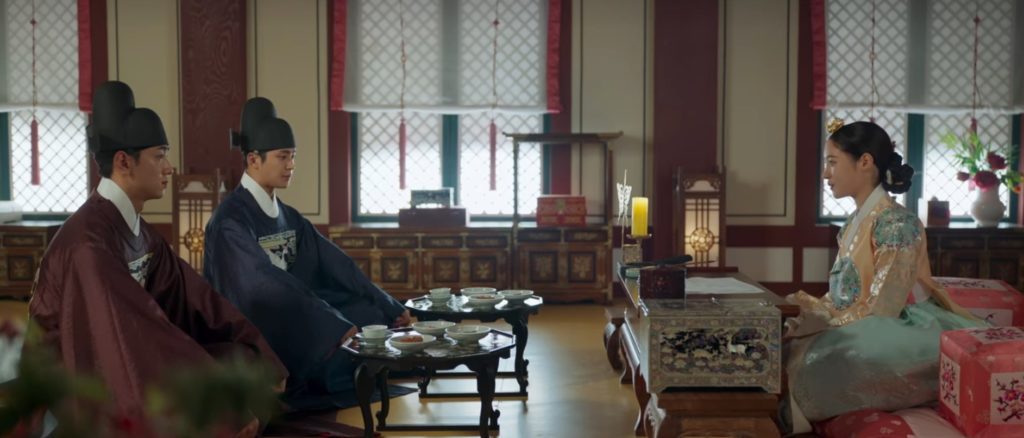 Meanwhile, in The King's Affection Ep 18, Lord Sangheon found out about the incident and called for Seok-jo. Sangheon asked him about the attack on Lee-hwi and Chang-woon. He was suspicious about Seok-jo's intentions and asked one of his men to keep an eye on Seok. Further, Lord Sangheon went to see Lee-hwi. He told her about the rumors.
Lord Sangheon also told her about the story of the twins and how he had ordered Lee-hwi's sister's killing and murdered all the people who knew about it. Lee-hwi asked her why he was telling all this to her now. So, he told Lee-hwi, that he would not mind being called a monster to save her throne. 
While leaving, he stared at Eunuch Hong and Court Lasy Kim. So, Lee-hwi ordered the two to leave the palace. Hyun supervised their transportation. Kim asked him to stop at Ji-woon's place. She told her that Lee-hwi was actually Da-mi, the girl Ji-woon had been crazy for since childhood. He forgot about So-eun and ran straight to the palace where Lee-hwi burned Jii-woon's memories. He rushed to the secret garden and asked if Lee-hwi was really Da-mi in The King's Affection Ep 18.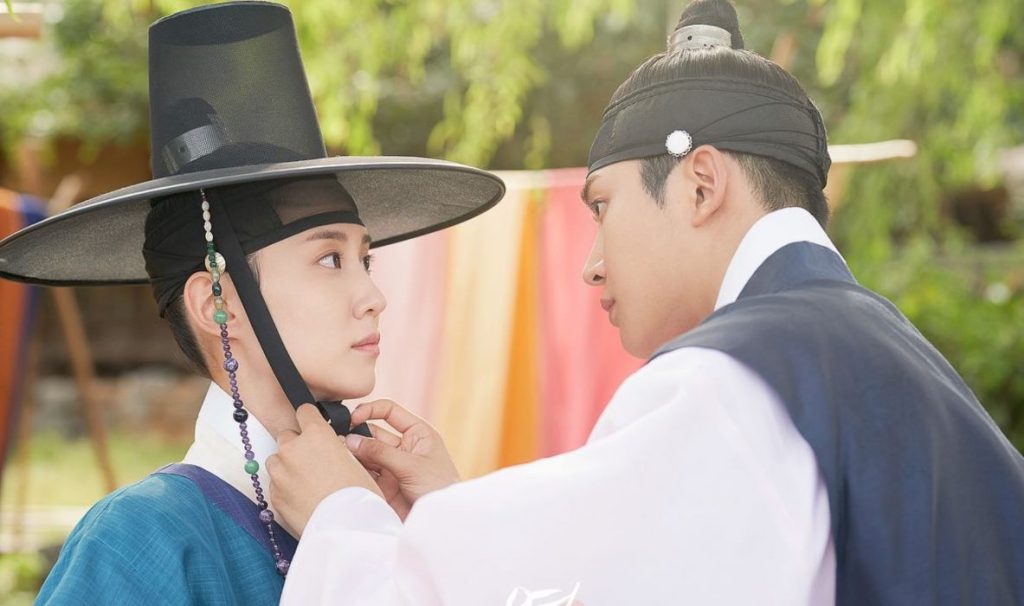 The King's Affection Ep 19: Airing Date
KBS2 will air The King's Affection Ep 19 on December 13, 2021. The network airs two new episodes weekly on Mondays and Tuesdays, with 60-70 minutes average runtime. And the first season will feature 20 episodes in total.
Where To Stream The Next Episode Online?
Fans across the world can stream the penultimate episode on Netflix and Dramacool. Hence, don't skip the upcoming episode and keep returning for more thrilling episode previews about your preferred K-dramas.