Lee-hwi will face the threats of war from lord Sangheon and Prince Wonsan in The King's Affection Ep 20. After escaping from prison, Lord Sangheon has decided to stage a military coup to get hold of the throne. However, Lee-hwi is hellbound on bringing justice to her father and would do everything in her power to take the culprits down.
And Hi-woon, Ga-on, Hyun, and Seok-jo will be there to support her in winning the final battle. So, keep reading ahead to know the essential updates about ep 20.
The King's Affection Ep 20 Precap: What Will Happen Next?
The stage is set for a grand battle between Lord Sangheon and Lee-hwi in the finale of The King's Affection. Just before Lee-hwi passed on the throne, Sangheon was able to stage an escape. He joined hands with Prince Wonsan and planned to attack the palace with their private army. Now, Lee-hwi would have to deal with a massive war with her blood. However, she won't back down this time as everything she has done and cares for is at stake. Thus, she will have to stay strong, gather all her resources, and prepare for a fierce battle in The King's Affection Ep 20.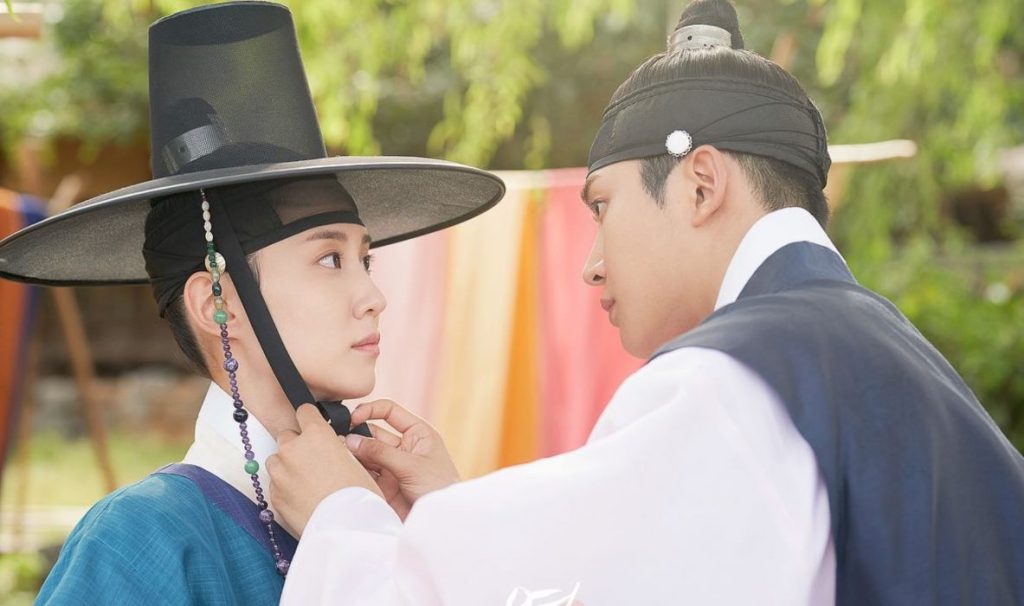 A Quick Recap!
The previous episode began with Lee-hwi and Ji-woon sitting together after confronting her about being Da-mi. She said she did it to protect him. It would have been tough if he discovered that her first love was the Crown Prince. Meanwhile, in The King's Affection Ep 19, Ji-woon ran into So-eun. She knew about Ji-woon's doubts about marrying her. So, So-eun broke the engagement.
After being freed by the burden of marriage, Ji-woon confronted his father about Da-mi. He warned his father about killing Da-mi. In the morning, Lee-hwi got hold of the Royal doctor and confronted him about killing the Eunuch. The doctor admitted that Lord Sangheon ordered to kill the Eunuch and her father. Thus, Lee-hwi decided to take Lord Sangheon down by finding the poison in her grandfather's quarters.
Lee-hwi had a meeting with Queen Dowager and Lord Sangheon to buy time. She put the two elders against each other. Lee-hwi also assured that the secret about the twins would remain buried. Meanwhile, lord Sangheon played his next move to get rid of Seok-jo. His home was attacked by soldiers and tried to take his wife forcefully.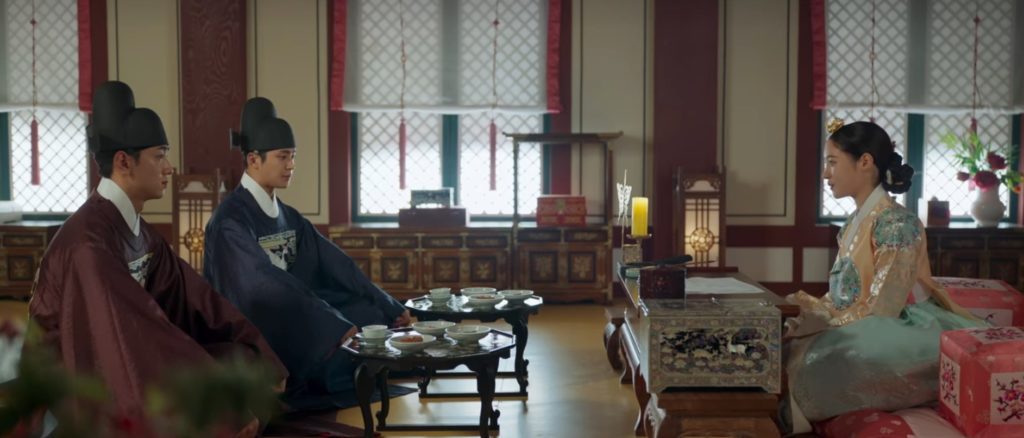 However, Ji-woon came to their rescue and helped free her mother by taking care of the soldiers with his father. When Ji-woon found out it was Sangheon, he tried to convince Seok-jo to help expose Lord Sangheon. Moreover, Eunuch Hong and Coutlady Kim were kidnapped by Prince Wonsan as Hyun tried to save them. However, Hyun lost to his brother, who nearly killed him. 
Lord Sangheon Arrested For Treason
Seok-jo made a last attempt to ask mercy from Lord Sangheon. He begged for his family's safety, but Sangheon turned him down. Meanwhile, in The King's Affection Ep 19, Ji-woon searched Sangheon's quarters and found the poison vial. However, the guards spotted him and attacked Seok-jo while the two tried to escape. Eventually, Ji-woon and Seok-jo were arrested and sent to prison, where they met Kim and Hong.
Lee-hwi found out about it and rushed to the rescue Ji-woon with her guards. She charged her grandfather for prison and asked the guards to escort him to jail. Lee-hwi freed Seok, Ji-woon, Hong, and Kim from the prison. The trial was set for the following day, where Lord Sangheon would be tried and executed. Meanwhile, Lee-hwi had a meeting with Queen Dowager and told her the truth. She said her decision about stepping down from the throne.
Moreover, Ga-on brought Prince Jehyeon to the palace to be crowned. Before she left the throne, Seok-jo confessed his involvement in the whole matter and demanded punishment. However, Lee-hwi sent him to run an errand while she thought about his sentence. Lee-hwi also revealed the truth to Ha-kyung about being a woman. The queen was crushed after finding out that she had married a woman.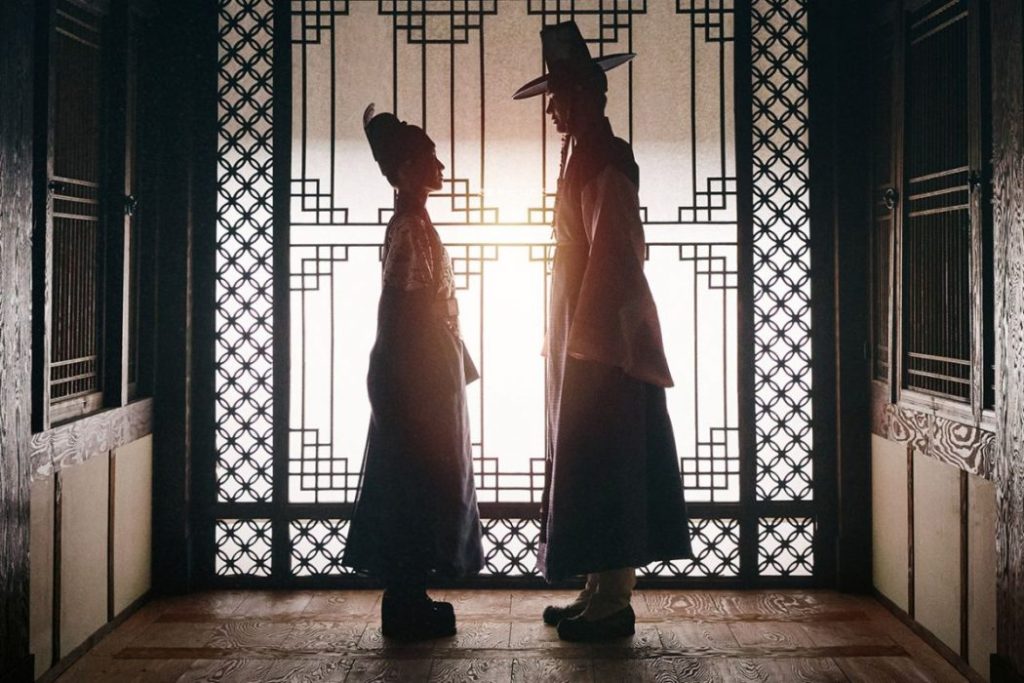 Lord Sangheon Breaks From The Prison!
Hong rushed in to inform Lee-hwi that Lord Sangheon had broken out. However, someone from the inside rescued him, leaving the guards dead. Prince Wonsan rescued Lord Sangheon as the two planned a massive coup. And they were set to attack the palace with Lord Sangheon's secret army in The King's Affection Ep 19.
The King's Affection Ep 20: Airing Date
KBS2 will air The King's Affection Ep 20 on December 14, 2021. The network will air the final episode on Tuesdays. with an estimated runtime of 60-70 minutes.
Where To Stream The next Episode Online?
International viewers can stream the finale on Netflix and Dramacool. So, don't skip the ultimate episode and keep coming back for more entertaining episode previews about your favorite K-dramas.