The firefighters will respond to a series of emergencies during the Christmas holidays in Station 19 Season 5 Episode 8. They will come across some critical challenges as they try to save people's lives in the next episode. In the meantime, they will also try to find time to be with their families. The team will unite to achieve a Christmas miracle in the next episode. Hence, keep reading to know all the updates about the eighth episode.
Station 19 Season 5 Episode 8 Precap: What Will Happen Next?
The eighth episode of Station 19 Season 5 is titled "All I Want From Christmas Is You." In the next episode, the firefighters at Station 19 will have their hands full as they respond to several crises across Seattle during the holiday season. They will decide to unite together, putting aside their differences to achieve a Christmas miracle in Station 19 Season 5 Episode 8. 
Further, the firefighters will respond to an emergency involving a man who is crushed and stuck between two cars. If the team tries to move the vehicle, the man could end up dying on the spot. So, they will do whatever they can to save as many lives during the Christmas Holidays amidst spending some quality time with their loved ones.
A Quick Recap!
In the previous episode, Dean's parents, Ifeya and Bill Miller, refused to accept their son's death wish to name Ben and Miranda as Pru's guardians. Ben supported Dean's idea and revealed to his parents that they never paid attention to his needs. He sought help from Miranda to get Dean what he wanted. Ifeya countered the debate by objecting Ben and Dean's job as firefighters. She felt that the job's risk could affect Pru's future.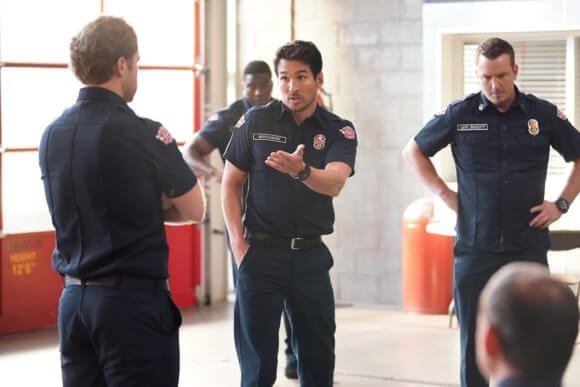 Meanwhile, in Station 19 Season 5 Episode 7, Carina and Maya decided to have a baby. They looked for an ideal as Carina assured Maya that she would deliver the baby herself. However, Maya wanted Carina to carry the baby and even suggested taking Maya's eggs. On the other hand, Andy was frustrated after Robert filled in a vacant position at Station 23. So, Robert advised Andy to transfer to Station 19. However, she refused the offer and decided to face the situation. 
Further, Maddox defied Andy's orders to evacuate everyone during a fire incident. Thus, Andy demoted him to a desk job. Moreover, she confessed to sleeping with Captain Beckett to Sullivan. Elsewhere, Vic and Jack grieved over Dean's death together. Also, Travis' mother decided to leave her husband Paul as he lied to her about his true identity. Finally, she apologized for not being able to protect Travis from his abusive father in Station 19 Season 5 Episode 7.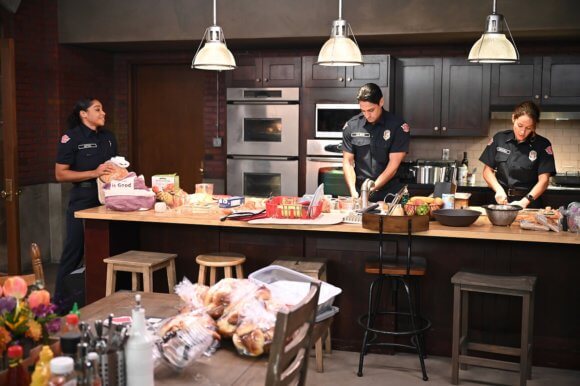 Station 19 Season 5 Episode 8: Airing Date
ABC will air Station 19 Season 5 Episode 8 on December 16, 2021. The network airs a new episode weekly on Thursdays at 8:00 p.m. ET, with an estimated runtime of around 45 minutes. Unfortunately, the upcoming episode will be the fall finale of the season, after which the show will undergo a short break.
Where To Stream The Fall Finale Online?
If you miss the latest episode on ABC, you can stream it on the network's official website and the ABC app. In addition, season 5 is also available on Xfinity, Fubo TV, Spectrum, DirecTV, Hulu+Live, Vudu, iTunes, and YouTube TV. So, don't skip the next episode and keep coming back for more detailed episode previews.