Fox's procedural drama is set to premiere 9-1-1: Lone Star Season 3, with a new crisis coming ahead for Firehouse 126. The second season's cliffhanging finale left the fans shocked when Tommy and 126 other employees were fired from the station. The new deputy fire chief, Billy, made the decision, and Owen was heated up about it. Thus, he will make efforts to bring the squad back in the third installment. The network has also dropped a promo for the third season.
The series follows Owen Strand, a sophisticated New York firefighter who relocated to Austin, Texas, with his son TK. His life constantly revolves around saving the lives of the people in need and resolving his personal life problems. While trying to balance his life, Owen works with the police, medical and firefighter staff of the 126 to respond to grave emergencies in Austin. But, what will happen next in the third installment? Keep reading ahead to discover!
9-1-1: Lone Star Season 3: What Will Happen?
Firhouse 126 was commissioned out of their responsibilities in the previous season. Meanwhile, Austin ensued in chaos after a powerful dust storm hit the city. Mateo did all he could to help the storm victims while on a food run. Moreover, Owen considered taking up a new job as Austin's new fire commissi oner. In addition, Tommy dealt with the dilemma of quitting and staying at home for a good while dealing with Charles' death. Moreover, Grace returned to the call center after recovering from a near-fatal car accident trauma.
Fox has revealed the official promo and synopsis for the third installment. In 9-1-1: Lone Star Season 3, Austin will be hit by a series of weather-related emergencies after an unexpected Arctic cold results in a citywide ice storm. However, the absence of Firehouse 126 will make it harder for the city to survive, as there will be no one to respond to emergencies. Amidst the chaos, Owen will deal with the fallout after the closing of 126. Meanwhile, Tommy, TK, and Gillian will try to settle into their new jobs. Judd and Grace will also prepare to welcome a new family member. Grace will give birth to their first baby in the third season.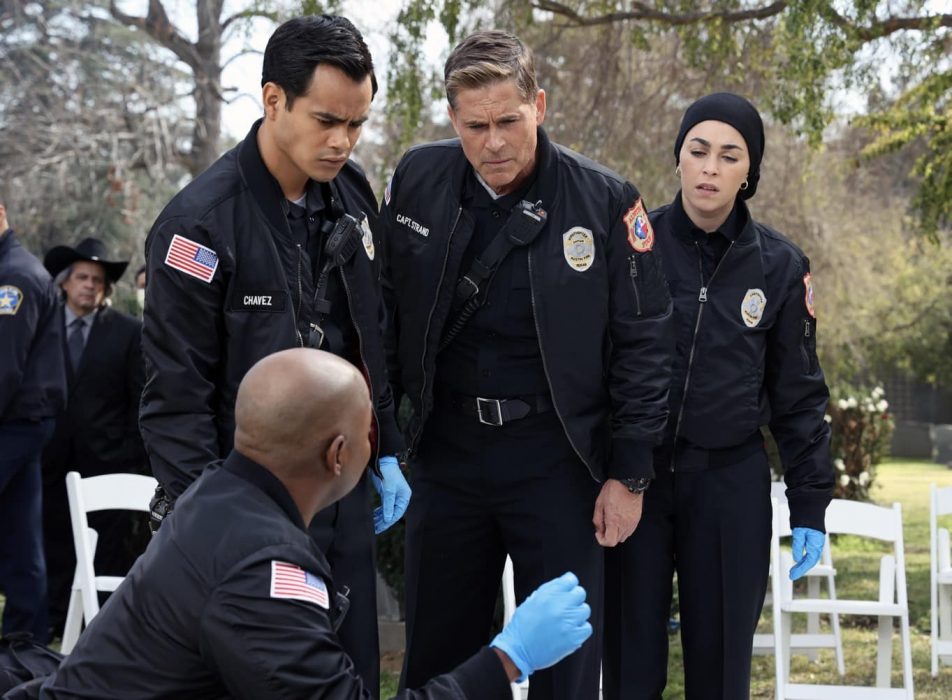 However, the ice storm will cause dangerous circumstances for the residents of Austin. So, Owen will take the initiative to restart the emergency crisis response on his own during a deadly threat. A child will fall into the frozen lake. Thus, Owen and his few friends will initiate a rescue mission. However, working to save lives will not turn out to be easy in the extreme conditions that prevail in Austin. So Owen will try his best to reinstate Firhouse 126 in the premiere episode of 9-1-1: Lone Star Season 3.
Who Will Return For The Next Season?
The lead cast members featuring in 9-1-1: Lone Star Season 3 will be Rob Lowe as Owen Strand, Ronen Rubinstein as Tyler Kennedy Strand, and Gina Torres as Tommy Vega. In addition, Sierra McClain, Jim Parrack, Natacha Karam, Brian Micheal Smith, Julian Works, and Rafael Silva will join the cast. Moreover, Brianna Baker was added to the cast as a series regular in May 2021. Several recurring and guest stars will also be seen next season.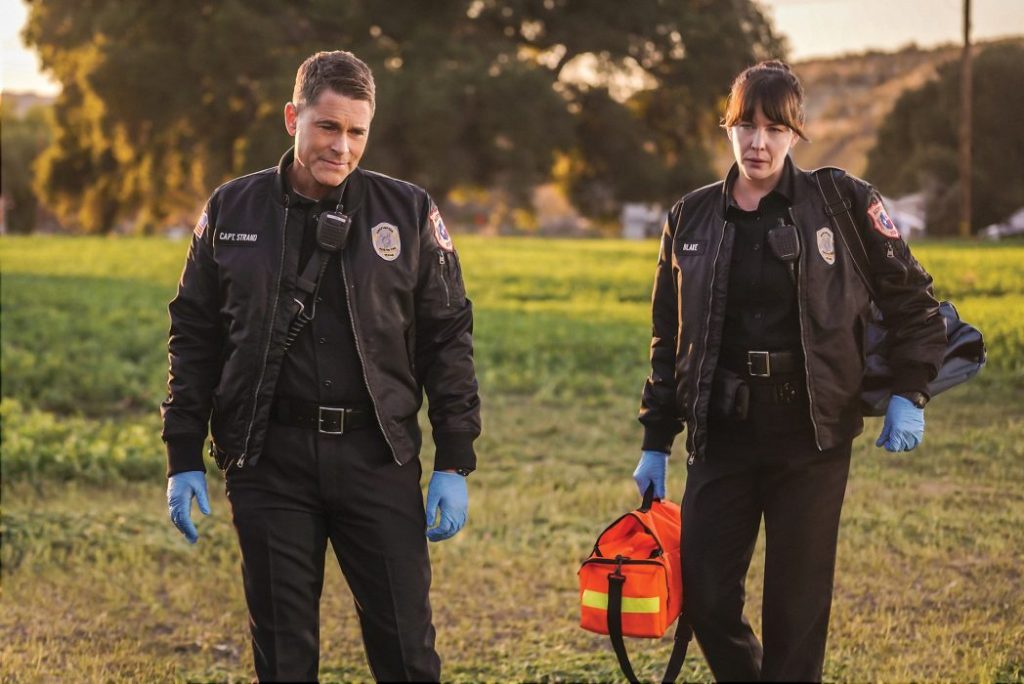 9-1-1: Lone Star Season 3: Premiere Date
Fox will premiere 9-1-1: Lone Star Season 3 on January 3, 2022. The premiere episode has been titled "The Big Chill." We can expect an episode count between 10-14 for season 3. So, don't miss out on a chilling premiere episode and keep returning for more informative updates about your preferred TV shows.