It seems like Soo-ho will have a near escape from getting caught in Snowdrop Ep 3. He is a North Korean Spy who is stuck in a situation of chaos. Young-ro has helped and protected him so far. However, it will be thrilling to see if she finds out about Soo-ho's real identity in the next episode. Hence, continue reading to know all the details about the third episode.
Snowdrop Ep 3 Preview: What Will Happen Next?
The upcoming episode will depict if Soo-ho gets caught by the Warden or Young-ro keeps him away from the authorities. Moreover, viewers will find why Soo-ho was sent to South Korea as a spy. The next episode will also deal with his hesitant feeling for Young-ro while he tries his best to hold back his real identity.
Snowdrop Ep 3 will also reveal that the Agency for National Security Planning is responsible for bringing the North Korean spies to the South. Moreover, the struggle for power and wealth between the selfish leaders of the two countries will unfold in the third episode.
A Quick Recap!
The previous episode revealed that Soo-ho was, in fact, a North Korean citizen. He remembered his sister's memories in the form of a flashback. He wore a North Korean military uniform, and his sister spoke the local dialect. However, Yeong-ro was not aware of his identity. She thought that he was among the students who took part in the prest against the ruling government and wanted to choose their next president. She felt that Soo-ho, just like her brother was a protestor and was forced to sign up for the military as a punishment.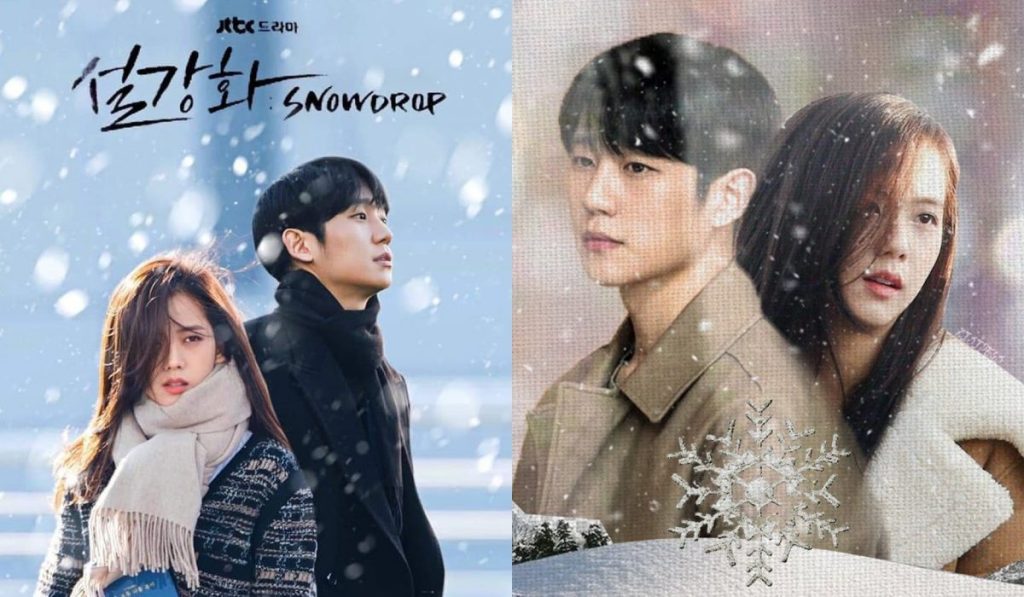 Moreover, in Snowdrop Ep 2, she accompanied Soo-ho to an unoccupied room on the fourth floor. Young-ro also revealed that the room was believed to be haunted by the spirit of a former principal. So, Young-ro and her friends helped Soo-ho hide from the police by hiding him there. Then, he tried to contact his mates with a broken radio he found in the attic. However, the trick did not work, and it frustrated Soo-ho. The only thing that helped him hold his nerves were the conversations with Young-ro.
Further, Soo-ho let Young-ro believe that he was a soldier too. He appreciated her brother's efforts and bravery. Soo-ho kept quiet about his identity and avoided getting too close to Young-ro. However, he figured that someone was keeping an eye on him. So, he tried to find a way to the dorm before Young-ro would get into trouble for hiding him. However, the ace got suspicious of activities going on on the fourth floor. The warden then rushed in to find something fishy in Snowdrop Ep 2.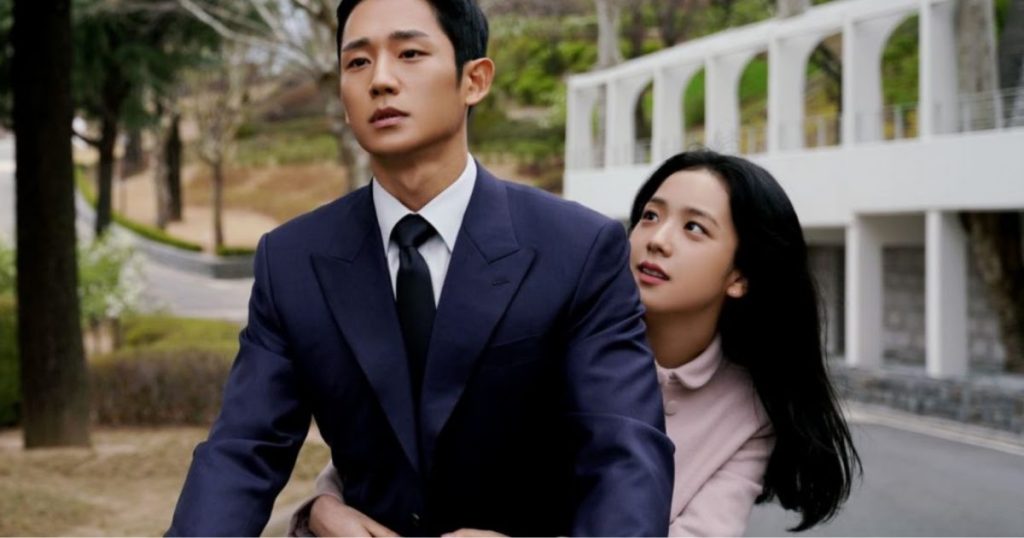 Snowdrop Ep 3: Airing Date
JTBC's latest K-drama Snowdrop had landed a huge controversy in the country. The show has been alleged for historical distortion. Thus, the network has decided to broadcast three new episodes this week. JTBC will air Snowdrop Ep 3 on December 24, 2021, followed by the next two episodes on consecutive days. Although, the network usually airs two new episodes weekly on Saturdays and Sundays at 10:30 p.m. ET. But luckily, we will have an extra episode this week on Friday, thanks to the controversy. 
Where To Stream The Next Episode Online?
Viewers across the globe can stream the latest episodes on Disney+ and Dramacool. So, stay tuned for more informative episode previews, and don't forget to watch the upcoming episodes of Snowdrop.