It seems like Kurt had overpowered Dexter in Dexter Season 9 Episode 8. One of Kurt's henchmen will attack and abduct him. Thus, the two serial killers will finally confront each other in the next episode. Meanwhile, Harrison will be at a crossroads and Angela will discover a shocking truth. Hence, keep reading ahead to learn all the details about the ninth episode.
Dexter Season 9 Episode 8 Precap: What Will Happen?
The eighth episode of Dexter Season 9 is titled "Unfair Game." Dexter will be abducted by one of Kurt's men. He will fight for his life in the Iron Lake woods. Kurt will then confront Dexter at an abandoned summer camp in Dexter Season 9 Episode 8. Thus, the two professional serial killers will face each other. It will be thrilling to find who comes out on top in the next episode.
Meanwhile, Harrison will find himself in a state of dilemma, with two father figures in his life. And the choice he makes could lead to him two completely different paths in his life. Moreover, Angela will come across some shocking and disturbing discoveries in the upcoming episode.
A Quick Recap!
Dexter took a trip to the local cave in the previous episode. Angela called her for his forensic expertise after finding the truth about him. Angela discovered Iris' dead body at the bottom of the cave. Dexter observed that she was shot on the back with a rifle and buried while she was still alive. She must have tried to dig her way out but it was too late.
When Dexter examined Iris' teeth, he pilled a tooth out with human skin on it. Angela sent the samples for DNA testing. Angela then shared her suspicions about Kurt Caldwell with Dexter. She felt that Kurt lied about-face timing with Matt when the search was going on near the cave.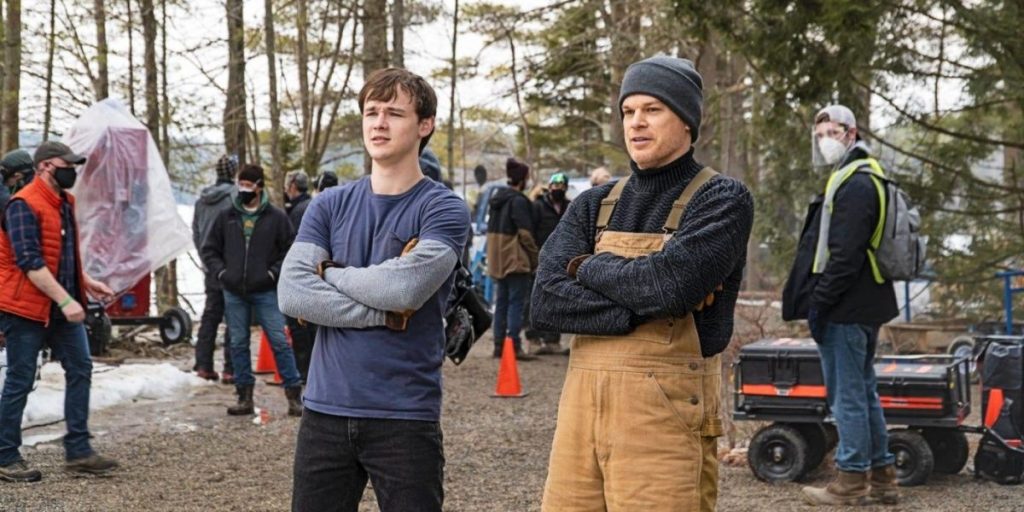 On the other hand, in Dexter Season 9 Episode 7, Dexter and Harrison were at odds as he started his part-time job at Kurt's restaurant. Dexter decided to let Angela handle the investigation to show his son what a man Kurt is without creating more distance between them.
Dexter told Angela about Kurt taking Molly to his cabin to interview MM. He told her about the basements, suspicions, and how he helped Molly get out of there. Further, Dexter followed Harrison to the restaurant to keep an eye on his son. He asked Kurt if Molly took Matt's story and expressed his keenness to hear Matt's side. The conversation started to heat up but Angela walked into the restaurant.
Angela Arrests Kurt For Iris' Murder
Angela appeared at the restaurant and arrested Kurt. She questioned him about his facetime with Matt. He continued to claim his innocence. However, DNA revealed that the DNA samples found in Iris' teeth matched Kurt's. Further, a truck driver handed Harrison an envelope to deliver to his dad.
When Dexter opened it, he found a piece of the metal screw. He then sneaked into the jail to see Kurt. And, Kurt revealed that he knows that Dexter killed Matt. He told that the screw was made of titanium. He was aware that Dexter had lied to him during the night Matt disappeared. Dexter saw it as a threat and felt that Kurt needs to go away.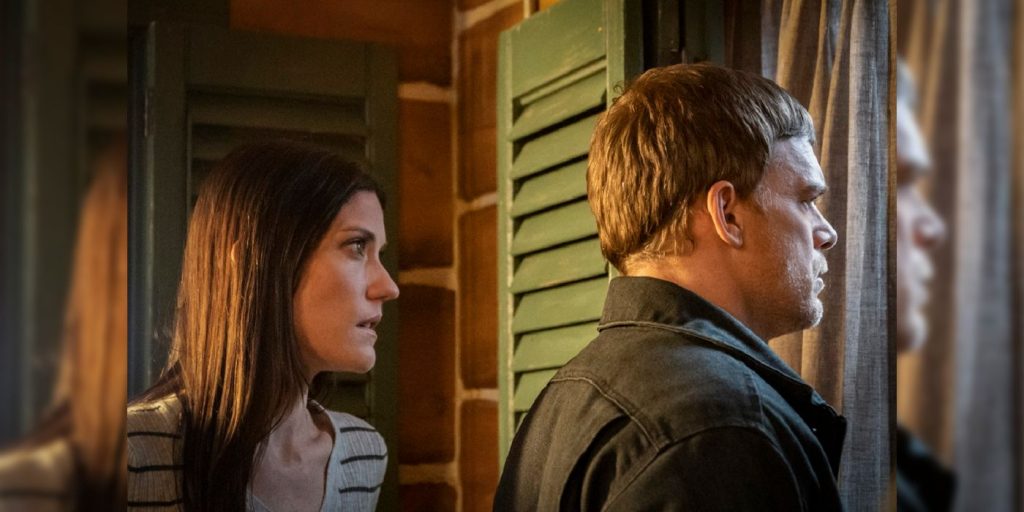 Kurt Weaves A Story To Get Out
Next, Kurt gave his statement to the police in Dexter Season 9 Episode 7. He told a story about his dad used to pick up and abuse working women in his car in Kurt's presence. Further, Kurt recalled seeing his dad giving Iris a ride. He revealed that the two drove off and that was the last time he saw Iris.
Kurt's dad killed Iris with a rifle when she denied going home with him. However, it is revealed that it was Young Kurt who killed Iris. But Kurt was released as the DNA match was 67%, so the theory that Kurt's dad killed Iris could not be ruled off.
Kurt Plans An Attack On Dexter
Angela was nostalgic about the death of her best friend Iris. She revealed that Angela was supposed to leave town with Iris. But she bailed at the last moment. Molly talked about Dexter showing up to rescue her at Kurt's cabin. Angela then told that Dexter overheard their conversation. But, Molly felt that he recorded it because he was sitting too far to hear them talking.
Meanwhile, Harrison was threatened by some boys and he pulled his blase out. Luckily, Dexter was present to handle the matter. Later, Harrison broke down about his trauma. He talked about having nightmares after hearing Molly's podcast. In a flashback, the Trinity Killer dripping in blood stood over little Harrison. He accused Dexter of being aware of Harrison's trauma and took off in a friend's car. Soon after, Dexter was attacked by one of Kurt's men, Elrick in Dexter Season 9 Episode 7.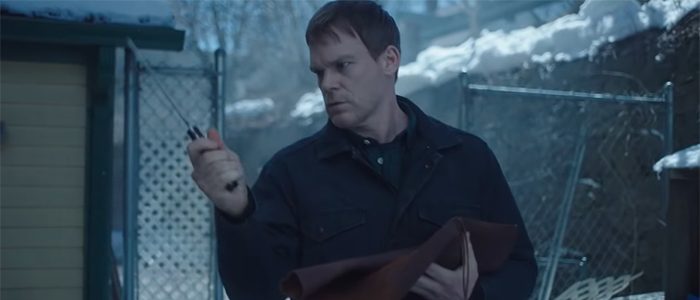 Dexter Season 9 Episode 8: Airing Date
Dexter Season 9 Episode 8 will air on December 26, 2021. Showtime airs a new episode weekly on Sundays at 9:00 p.m. ET. The final season will feature a total of ten episodes.
Where To Stream The Next Episode Online?
If you miss the upcoming episode on Showtime, you can stream it on Sling TV, Fubo TV, Amazon Prime Video, and YouTube TV. Do, don't skip the latest episode and return for more informative episode previews.