HBO Max has revealed the upcoming show's lineup for 2022. Luckily, fans would be thrilled to know that Kaley Cuoco is set to reprise her role in The Flight Attendant Season 2. Since the renewal of the show last year, fans have been waiting to see where life takes this charming and intensely attractive flight attendant Cassie Bowden. They are well aware that Cassie was accused of the murder of her friend Alex. But finally, they will see Cassie taking on another adventure of murder, mystery, and comedy as the show moves to LA for the second installment.
The comedy-drama developed by Steve Yockey is inspired by Chris Bohjalian's 2018 novel of the same name. The first installment has earned strong reviews with 7.1/10 on IMDB and 97% on Rotten Tomatoes for its outstanding blend of comedy and drama. The Flight Attendant has also been nominated at the Primetime Emmy's for Outstanding Comedy Series category, along with Cuoco's nomination for her leading performance.
The storyline revolves around an American Flight Attendant named Cassie Brown. She is a careless alcoholic who spends her time being drunk on flights and has sex with strangers and passengers on her flight. Unfortunately, everything falls apart when she wakes up with a severe hangover and finds the body of one of the passengers next to her bed in Bangkok. She covers up the crime scene in a panicking situation and leaves for New York with another flight crew.
However, on reaching New York, she gets questioned by FBI agents about her stay in Bangkok. Cassie tries to find who the killer is throughout the first season while having flashbacks of the night in Bangkok. So, what will happen in the second installment, and when does it return? Keep reading further to find out!
The Flight Attendant Season 2: Renewal And Production Status
The Flight Attendant debuted on HBO Max in November 2020. And, the network announced the second installment a day after the first season concluded in December 2020. Meanwhile, as per Kaley's Instagram photos, the production was underway in October 2021 and is believed to be on the schedule currently. Thus, the second installment would air sometime in 2022. Furthermore, HBO has revealed its schedule for 2022, and The Flight Attendant Season 2 is a part of it.
The Flight Attendant Season 2: What Will Happen Next?
Buckley chased Cassie in the last season. He was the one who murdered Alex. However, a CIA agent came to her rescue and arrested Buckley. Soon after, Cassie bid adieu to Alex and reunited with her friends Davey and Annie. She vowed to stay sober and try to make positive changes in her life. Meanwhile, Shane offered her to become the CIA's human asset. Moreover, Cassie reminisced about her testing journey. 
For the second installment, Cassie might keep her promise of being a sober individual. Moreover, she will constantly work to become a better version of herself. Cassie is currently living in Los Angeles, working as the CIA's human asset in her spare time. However, an overseas assignment will lead her to become an unintentional witness to a murder. Her life will take drastic turns, reminding her of the horrible memories of Bangkok. Thus, Cassie will get entangled in another international affair while dealing with her traumatic past in The Flight Attendant Season 2.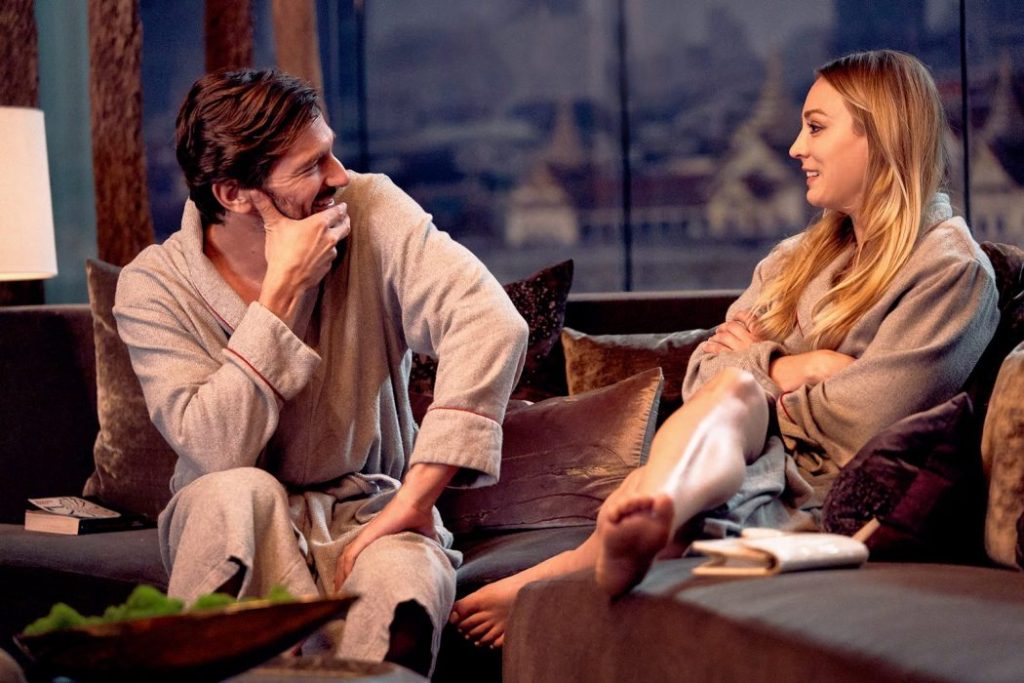 Who Will Return?
The lead cast roaster reprising their roles will be Kaley Cuoco as Cassie Bowden, Zosia Mamet as Annie Mouradian, and Rosie Perez as Megan Briscoe. In addition, T.R. Knight will return as Davey Bowden for the next season. 
Further, Griffin Matthews, Deniz Akdeniz, Mo McRae, Callie Hernandez, and Joseph Julian Soria will join the cast. Moreover, the guest stars featuring in the upcoming season will be Cheryl Hines, Jessie Ennis, Mae Martin, Margaret Cho, Santiago Cabrera, and Shohreh Aghdashloo.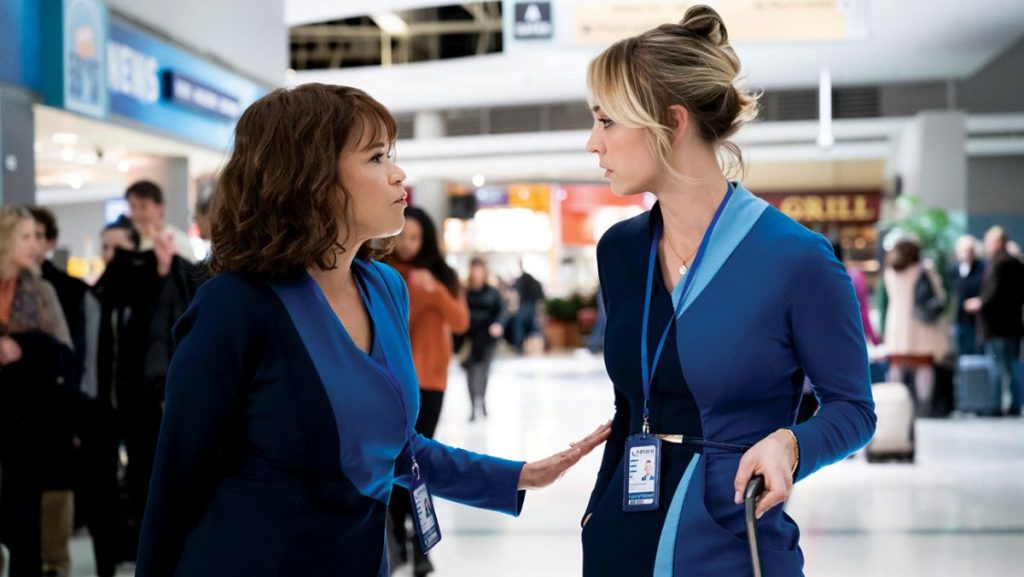 The Flight Attendant Season 2: Release Date
The production for the second installment is currently underway. Moreover, HBO Max's 2022 schedule has provided a tentative timeline of the second installment's release. Thus, The Flight Attendant Season 2 will air in Spring 2022. However, an official premiere date and a trailer are yet to come out. So, stay tuned for more exciting news updates about your preferred TV shows.