The Bravo Team will go on one of their most important missions in Seal Team Season 5 Episode 13. Every member of the team will be extremely crucial in shutting off the nuclear facility. However, some internal factors could jeopardize the whole mission in the next episode. Hence, keep reading ahead to learn all about the penultimate episode. 
Seal Team Season 5 Episode 13 Precap: What Will Happen?
The penultimate episode of Seal Team Season 5 is titled "Pillar of Strength." The Bravo team will need all hands on deck to pull off a mission and dangerous mission. Their goal will be to infiltrate the nuclear facility and shut it down. However, one of their own could turn out to be the biggest threat to success in Seal Team Season 5 Episode 13. As the fifth` season is inching close to a conclusion, the heat has been upped a notch in the upcoming episode as we expect to see a blend of action and drama with Jason's deteriorating memory.
A Quick Recap!
The previous episode began with Jason, Sonny, and Davis waiting for Smith to return with the intel on the Venezuelans. The Bravo team was looking for the location of their secret nuclear program. Meanwhile, Jason thought that Clay and ray wanted him out of the team. However, they just wanted to help Jason with his deteriorating mental health. All those years of combat, war, and death were taking a heavy toll on Jason's memories.
Unfortunately, Jason put a gun to his head in the night and tried to commit suicide. But, he did not go through with it. Clay and Ray tried to stop him, and he ended up breaking down. He came clean about being diagnosed with the risk of TBI. He confessed to knowing that the team's safety is at risk due to his losing memories. Jason also revealed that his biggest fear was to end up like Swanny. Ray decided to take Jason to meet a recovered TBI veteran, Marc Lee. Jason was reluctant to talk, but Lee asked him to hear his experience with the disease.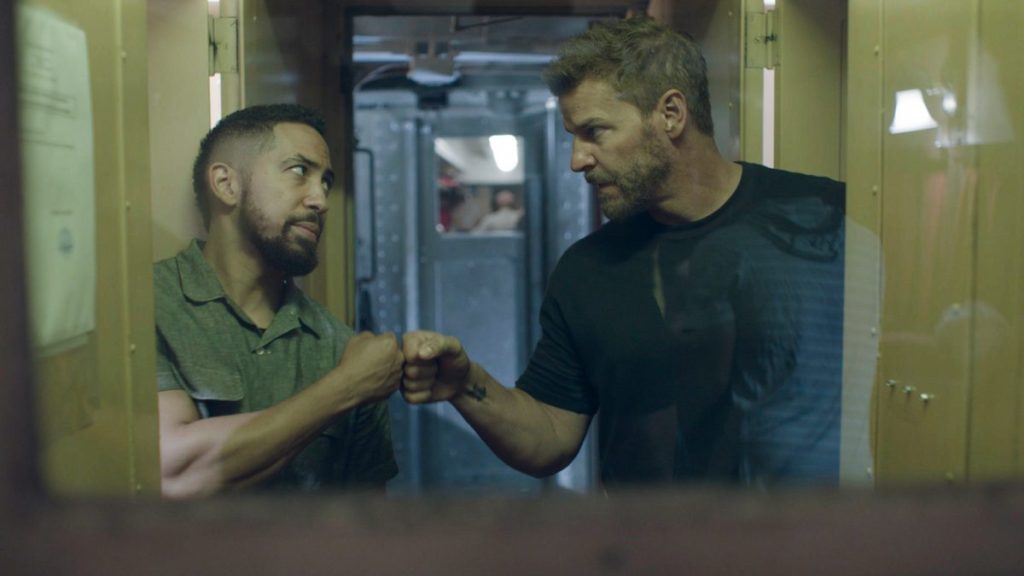 Meanwhile, in Seal Team Season 5 Episode 12, Clay was worried about Sonny, and David helped him look for Sonny. Clay was right as Sonny had picked up a fight with some Columbian gangsters and stole their money. The gangsters came looking for their money at the hotel where Sonny was hiding. Clay helped him get out safely at the last moment.
On the other end, Jason took a drug that Lee gave him. He saw all the people that died in front of him under the drug's influence. Jason felt much lighter after the incident as he and Ray picked up Clay and Sonny from their hiding spot. 
Eventually, Davis figured the location of the Venezuelan nuclear program. However, the challenge for the Bravo team in Seal Team Season 5 Episode 13 would be to infiltrate a high-risk underground facility.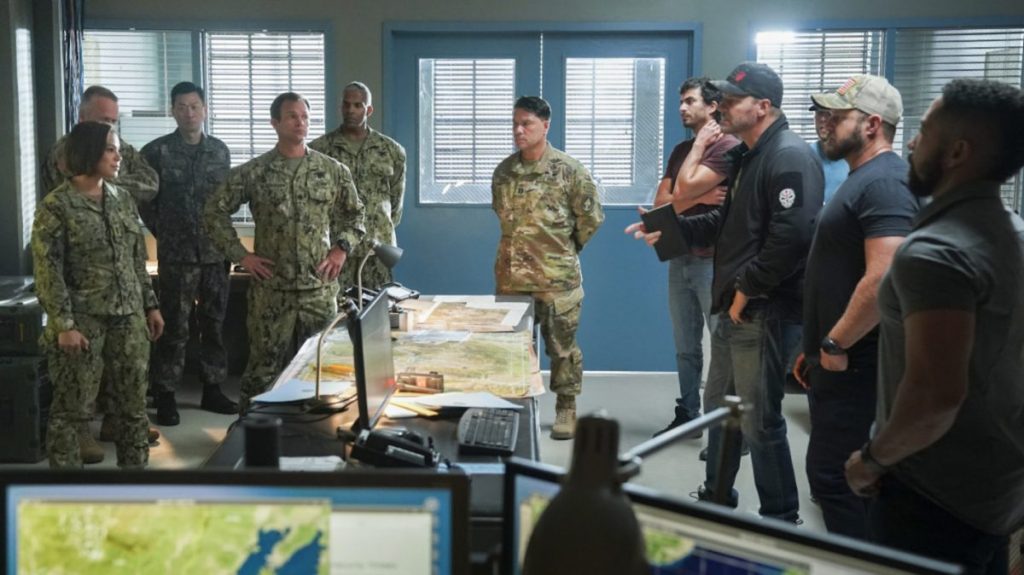 Seal Team Season 5 Episode 13: Airing Date
The penultimate episode of Seal Team Season 5 will air on January 16, 2022. Paramount+ releases a new episode weekly on Sundays at 3:00 a.m. ET. Moreover, the current season is available exclusively on Paramount+. So, don't skip the upcoming episode and keep returning for more thrilling episode previews.