It looks like Soo-ho has no way to escape in Snowdrop Ep 6. Chang-soo lured him into the rear exit where soldiers were waiting for him. However, it seems like he might survive and remain at the dormitory under the safety of hostages. So, keep reading ahead to know all about the fourth episode.
Snowdrop Ep 6 Precap: What Will Happen Next?
Soo-ho will hold the whole dormitory hostage. As he was about to escape from the rear exit, he was shot by the soldiers waiting. Luckily, he managed to survive and remained at the hostel. But Soo-ho will be under immense pressure from the hostages, Young-ro, Kang-mo.
There will be a number of situations when Soo-ho will almost lose control of the hostages. He will also have a tough moment with Young-ro when he tends to her wounds. Also, after Chang-soo betrayed him, Soo-ho will have to find another way to make it out alive in Snowdrop Ep 6.
A Quick Recap!
Soo-ho tried to escape by taking Young-ro hostage in the previous episode. Soo-ho was being chased by the Special Forces when he ran into Hoodo Women's University dormitory. He took Young-ro hostage while she was on her way out. Young-ro was shocked to see that the man she helped and was beginning to develop feelings for had a gun over her head.
Eventually, Kang Moo, Gyun-chak, and Eung-chul began shooting at Soo-ho as a deadly firefight began. Soo-ho threw a grenade at the Special Forces injuring Kang-moo. The Force retreated while Soo-ho took Kang-moo hostage alongside Young-ro.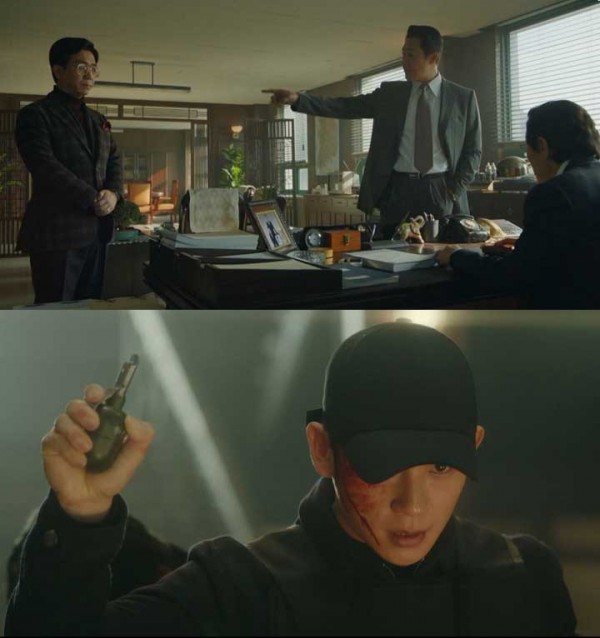 Meanwhile, Soo-ho formed a human shield by placing Kwang-tae, Byung-tae, Sang-beom, and other students in front of the door. He also planted explosives on the gate to prevent the Special forces from entering the dormitory. Young-ro was disheartened from the betrayal she had received from Soo-ho.
Moreover, Eun Chang-soo and Nam-tae II found out about the hostage situation. Chang-soo also discovered that his daughter Young-ro was also held as a hostage. The news reached North Korea to Rim Ji-rok. He threatened Chang-soo to pull out his endorsement from the presidential campaign. Ji-rok demanded Chang-soo to help the spy reach North Korea safely.
Chang-soo Betrays Soo-ho
Further, Chang-soo lured Soo-ho for negotiation as the soldiers shot at him when he came out for the military phone. Chang-soo apologized to Soo-ho for shooting at him. He told Soo-ho to leave from the emergency exit and return to North Korea. Moreover, Young-ro's elder brother Yeong-woo got injured during a boat ride. He suffered from severe injuries after a battle ensued, resulting in the sinking of the boat.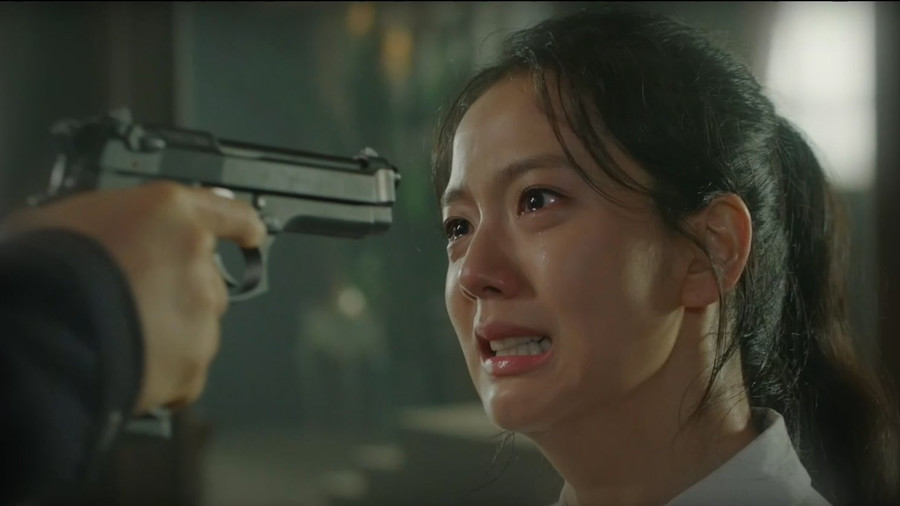 Chang-soo lost his cool while Soo-ho tried to escape, unaware of what had happened. When he tried to leave from the rear exit, he was greeted by police spotlights and bullet poring soldiers in Snowdrop Episode 4.
Snowdrop Ep 6: Airing Date
JTBC will air Snowdrop Ep 6 on January 1, 2022. In addition, the network broadcasts two new episodes weekly on Saturdays and Sundays at 10:30 p.m. KST.
Where To Stream Ep 6 Online?
International viewers can stream the upcoming episode on Disney+ and Dramacool. Moreover, Snowdrop is online available to watch on Disney+ in Indonesia, Japan, Malaysia, Thailand, Singapore, South Korea, Hong Kong, and Taiwan. However, fans can stream the latest episode using a VPN. So, don't skip the sixth episode and return for more thrilling episode previews about your preferred K-dramas.