Paramount's highly popular neo-western drama Yellowstone has recently concluded its fourth installment. After a breath-taking finale, where the show killed another important character, fans are already looking forward to Yellowstone Season 5. The series has impressed the fans with its interesting storyline and attractive characters. However, they might have to wait a little while before the next season returns on Paramount. So, keep reading to learn all the details about the fifth season.
Will There Be Another Season Of Yellowstone?
Yellowstone has been loved by its dedicated fans for its four seasons. Moreover, the show has managed to earn an impressive rating of 8.8 on IMDB and 85% on Rotten Tomatoes. Unfortunately, Paramount has not made a decision on the show's future yet. However, a renewal for Yellowstone Season 5 is expected very soon. The network could probably announce the fifth installment by the end of January 2022, considering the tremendous response from the fans.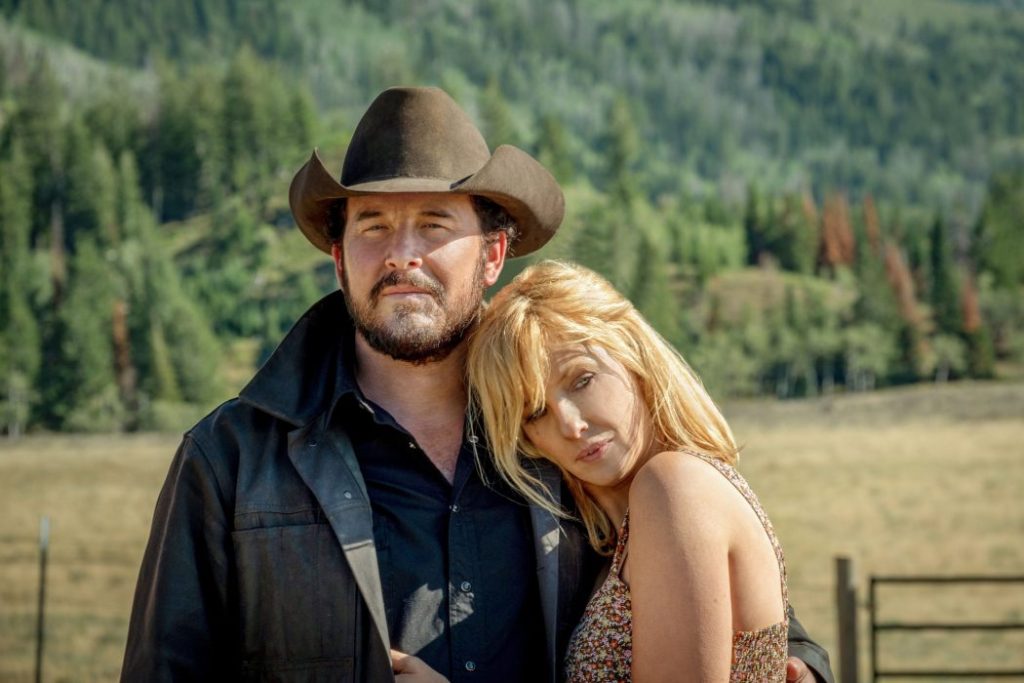 Yellowstone Season 4 Finale Recap!
Beth decided to leave the house after arguing with John in the final episode. While she was packing her stuff, Rip came to her and asked her to stay. He reminded her about the promise she made with him. He warned her that they might lose the whole ranch if she left, and she would not see John when she returned. Eventually, Beth listened to Rip and reconciled with John as he gave her permission to stay in the house.
Beth had an awkward encounter with Carter in the morning. He called her mum for the first time, and Beth was taken aback by it. She told him to never refer to her as mom, as both Carter and Beth had lost their mother. Moreover, Beth asked Walker about how to sneak a weapon inside the jail. Rip was surprised to hear the questions and asked Beth to let him do the job. But, she refused his offer and wanted to do it herself. At the office, Beth was fired after the charade at the airport.
Meanwhile, Kayce spent alone time in the mountains for the warrior initiation ritual. He had flashbacks of his time as Navy Seal, his late brother Lee, Avery, and a native American girl who claimed he knew her. Kayce stood up at telltale precipice and stared at two paths. Eventually, Mo showed up and took him home. Kayce confessed to Monica that he saw the end of their relationship. Moreover, Emily and Mia had a fight after the latter punched Jimmy. He had introduced Emily as her fiancee to the boys at the bunkhouse. Emily jumped on Mia after she hit Jimmy.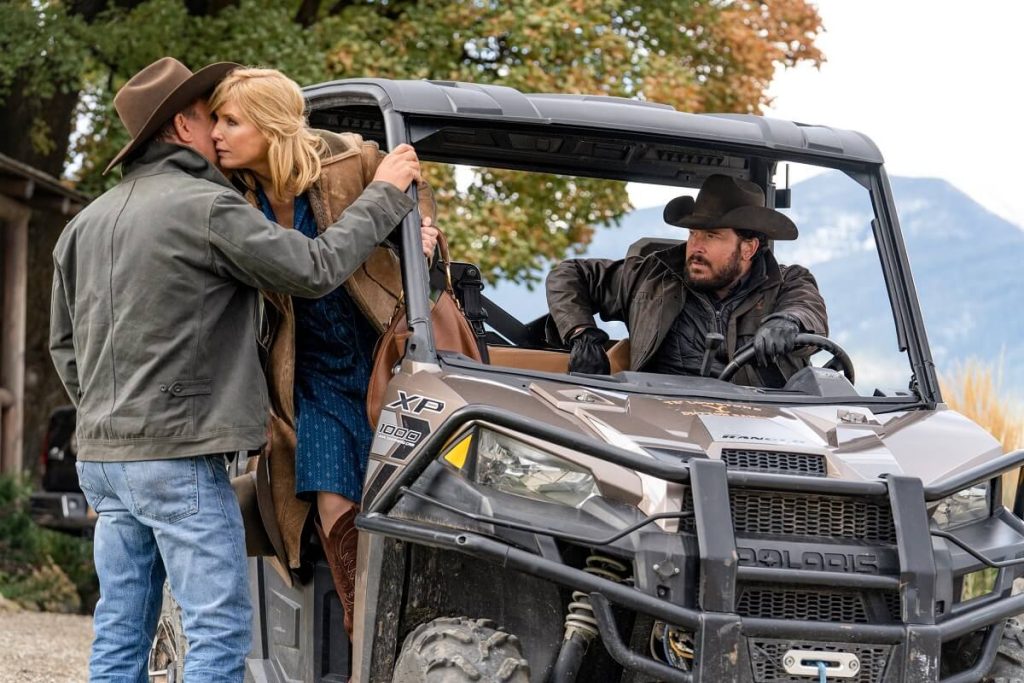 Beth Goes To Visit Riggins In Prison
Beth went to see Riggins in prison. He was responsible for arranging the hit on Beth, John, and her brother. She dressed up to kill him. However, she decided against it and returned after letting Riggins know about Jamie. On her way home, she picked up a priest to marry Rip. She revealed that she wanted to get married before doing something important the next day. Despite the delay due to Rig's best man Lloyd, his mom's ring, and John's compliment on Beth's attire, the wedding finally went forward.
Meanwhile, John tried to free Summer from jail. During the court date, Summer was handed a possibility of parole in 14 years. John tried everything, but the judge did not budge. John stormed into the judge's cabin and convinced him to reduce the sentence to 8 months. Moreover, Jimmy and Emily finally left Yellowstone after John and rip's blessings. Llyod and the bunkhouse boys bid Jimmy farewell as they ran into Mia while leaving. But, Jimmy chose to move ahead without any second thoughts.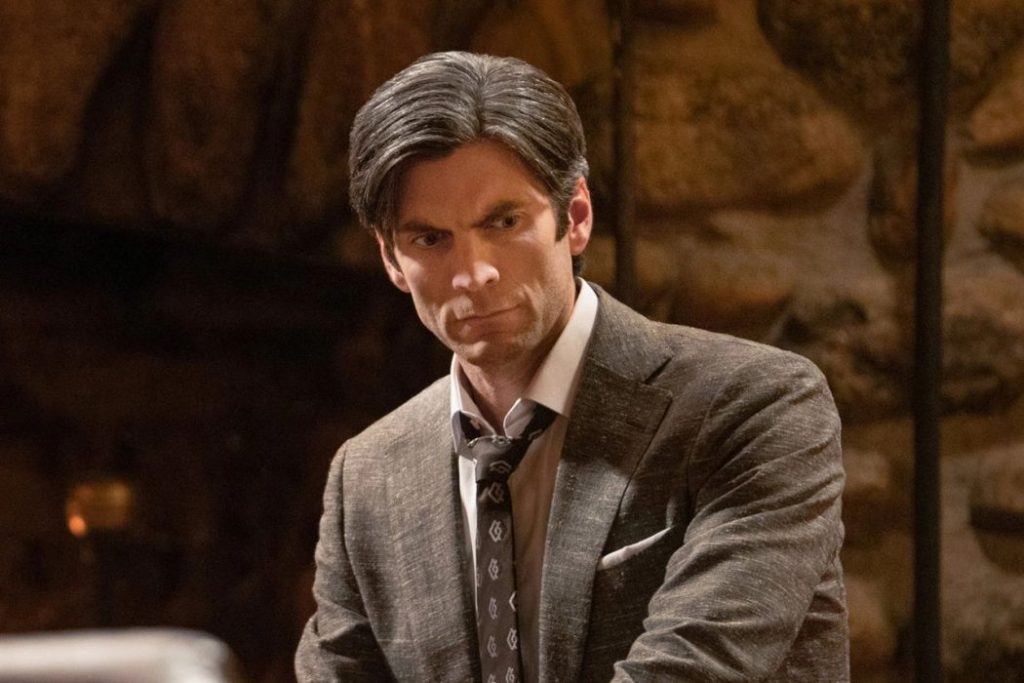 Finally, Beth went to Jamie's office and confronted him about seeing Riggins. He revealed that it was Garrett who had ordered the attack after Beth pointed a gun at him. Beth told him that Garrett was eyeing the Duttons' land just like everyone, including Jamie. She gave her three choices. Jamie took the third choice and went to see Garrett, who was about to skip town. T
he father-son bid goodbye as Jamie shot Garrett in the head. He drove his body to the train station, where Beth clicked his picture. She informed Jamie that she owned him from now. Beth finally informed everything about the incident, and he was sad about Jamie's failure. However, Beth assured him that they own Jamie now at the end of Yellowstone Season 4.
Yellowstone Season 5: Release Date
Unfortunately, Paramount Network has not announced the fifth installment yet. However, we can expect a renewal soon given the show's popularity. Thus, if the network renews the next season by the end of January, fans can expect to see Yellowstone Season 5 by the end of 2022. So, stay tuned for more detailed news updates about your favorite TV shows.