NBC's medical drama is finally returning for New Amsterdam Season 4 Episode 11 after a long fall break. It seems like Max and Helen will finally move to London with their daughter. They will adjust to their new lifestyle and spend some quality time together.
However, the most shocking revelations of the upcoming episode would be the return of Dr. Fuentes. She will take over as the hospital's medical officer, which will cause a lot of chaos. Hence, keep reading ahead to know all about the eleventh episode.
New Amsterdam Season 4 Episode 11 Preview: What Will Happen Next?
The next episode of New Amsterdam Season 4 is titled "Talking 'Bout a Revolution." In the next episode, Max and Helen will finally move to London and settle into their new life. Helen feels that Max would not feel happy about leaving his old life behind. But it seems like Max loves Helen and is happy to begin a new life with her. In the meantime, Dr. Fuentes will take over as New Amsterdam's medical officer with Max and Helen gone. Thus, the hospital will suffer some dire consequences when Fuentes returns in New Amsterdam Season 4 Episode 11.
Meanwhile, Bloom will help a patient who thinks that he is cursed. Moreover, Iggy will forge a plan to get his psych patients employed in the next episode. With Max out of the picture, no one would question Dr. Fuentes' decisions. Thus, it could lead to some disastrous effects in episode 11. Moreover, viewers will also find who is the father of Malvo's baby. 
A Quick Recap!
Max and Helen spent their last day at the hospital before leaving for London in the previous episode. A bacterial outbreak spread across the whole hospital. Many patients lost their lives under mysterious conditions. The doctors made all the efforts, but they struggled to find the outbreak's origin. Max and Helen rushed to the hospital and took control of the situation.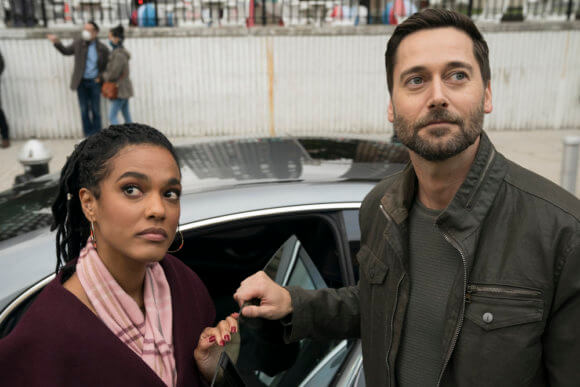 They discovered that the outbreak spread from the hospital's ice machine. Max researched about the bacteria and used some experimental drugs from the 1950s to save the patients' lives. Eventually, everything was under control as Max and Helen bid farewell to their colleagues at the hospital.
Further, Malvo revealed to Reynolds and her Baptiste that she was pregnant. Thus, the news created more complications between the two. However, Malvo does not know who the father is. Also, Leyla confronted Bloom about offering a bribe to get her a job. Eventually, Leyla was disappointed by Bloom and broke up with her. But sadly, ten patients lost their lives due to the antibiotic-resistance bacteria in New Amsterdam Season 4 Episode 10.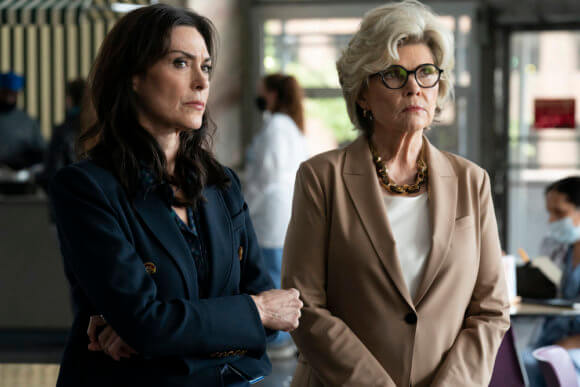 New Amsterdam Season 4 Episode 11: Release Date
The show is returning after a long mid-season break. The previous episode of New Amsterdam Season 4 aired on November 23, 2021. Finally, NBC will air New Amsterdam Season 4 Episode 11 on January 4, 2022. The network will continue airing a new episode weekly on Tuesdays at 10:00 p.m. ET. And each episode of season 4 will have an estimated runtime of around 45 minutes.
Where To Stream The Next Episode Online?
If you miss the upcoming episode on NBC, you can stream it on the network's official website and the NBC app. Moreover, the current season is also available on Peacock TV, Hulu+Live, Sling TV, DirecTV, Fubo TV, and YouTube TV. So, don't miss out on the tenth episode and keep coming back for more informative episode previews about your preferred TV shows.