Carrie will embrace her past and looks to build a bright future in And Just like That Episode 6. She is thinking about moving Downtown and creating some positive changes in her life. Moreover, the group will celebrate the Hindu festival of Diwali and dress up in ethnic attire. So, keep reading ahead to learn all the necessary details about the sixth episode.
And Just Like That Episode 6 Preview: What Will Happen Next?
The sixth episode of And Just Like That is titled "Diwali." Carrie is dedicated to taking a giant leap for her future. And her initiative would eventually lead to embracing her past. Meanwhile, Miranda will make a shocking confession to Charlotte in And Just like That Episode 6. Also, Anthony will ask Carrie to do a favor in the next episode. Further, Carrie and her friends will be celebrating the festival of Diwali with their peers. In addition, Miranda and Charlotte will discuss Carrie's hot boss in the sixth episode.
A Quick Recap!
Charlotte assisted Carrie in her recovery after hip surgery in the previous episode. Moreover, Charlotte discovered that her daughter Rose had started calling herself Rock during a zoom meeting with her mother's friend. Miranda received a book about quitting alcohol from Amazon. She told Carrie that Charlotte might have sent it anonymously.
However, Miranda refused to believe that she had a drinking problem. Carrie got high on painkillers during her podcast. So, she shared some embarrassing memories and ended up revealing Samantha's full name. Carrie tried to apologize to Sam, who replied its okay. However, she was clearly mad at what Carrie had done.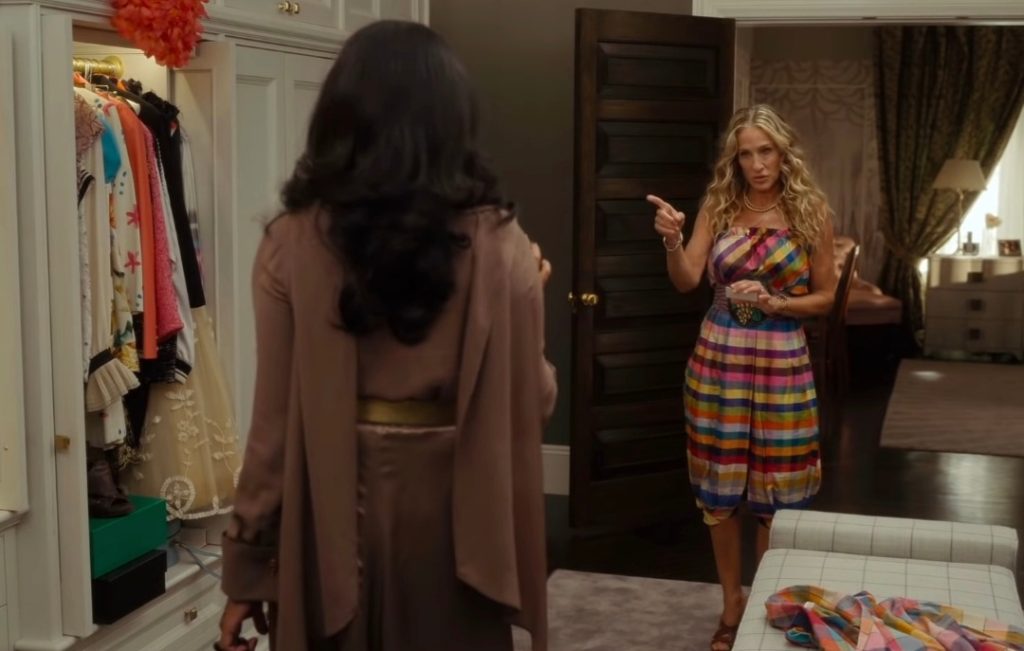 Meanwhile, Harry and Charlotte were confused about discussing Rose's sexual orientation. They were not sure about discussing the matter with the school management. Moreover, Che visited Carrie and found Miranda present there. Che and Miranda had some tequila shots in the kitchen and had sex while Carrie was asleep.
The noise woke up Carrie as she saw their reflecti on in the mirror. Carrie was mad and confronted Miranda about her actions and her drinking problem. Eventually, Miranda confessed how unhappy she was with her life and marriage. When she got home, Miranda realized that she had ordered the book in a drunken state. Finally, she poured out all the liquor in the sink. Three months later, Carrie had recovered and started wearing high heels in And Just Like That Episode 5.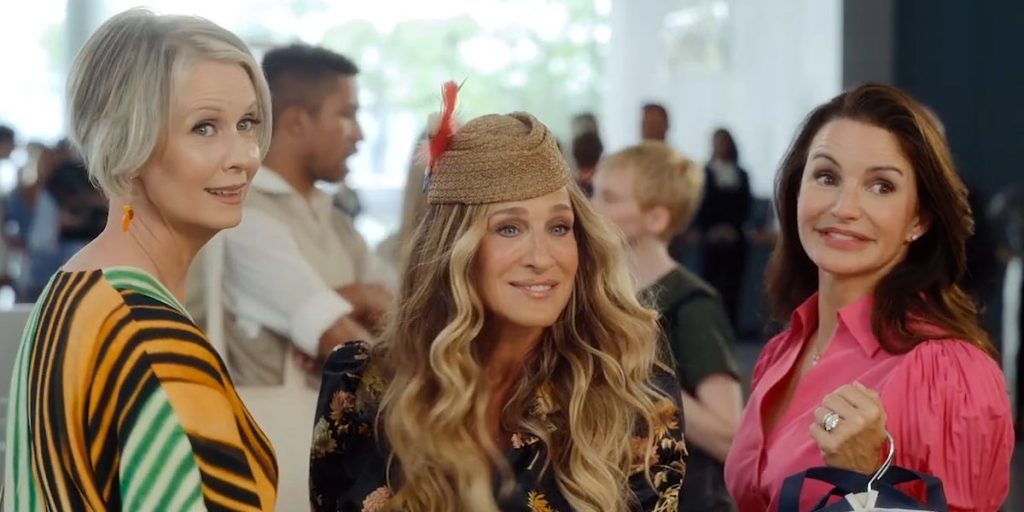 And Just Like That Episode 6: Airing Date
HBO Max will air And Just like That Episode 6 on January 6, 2022. The network airs a new episode weekly on Thursdays at 3:00 a.m. ET. In addition, each episode of the series has an estimated runtime of around 45 minutes.
The show is exclusively available on HBO Max only. Moreover, the current season will feature a total of ten episodes. So, don't skip the latest episode and keep returning for more thrilling episode previews.