CBS's renowned police procedural drama is returning after a fall break with Blue Bloods Season 12 Episode 10. It seems like the NYPD will be chasing some deadly drugs in the net episode. They will look to find the narcotics before it hits the streets. Moreover, Jamie will help his neighbor deal with some issues. Hence, keep reading ahead to now all about the tenth episode.
Blue Bloods Season 12 Episode 10 Precap: What Will Happen Next?
The tenth episode of Blue Bloods Season 12 is titled "Old Friends." The NYPD will try to take down an illegal drug shipment before it floods the streets of New York City. Unfortunately, the mission might turn out to be full of danger. Meanwhile, Jamie will help his neighbor deal with a gambling debt situation in Blue Bloods Season 12 Episode 10. Moreover, Frank will receive some pressure from his old rival Mayor Chase about how he handled a debate.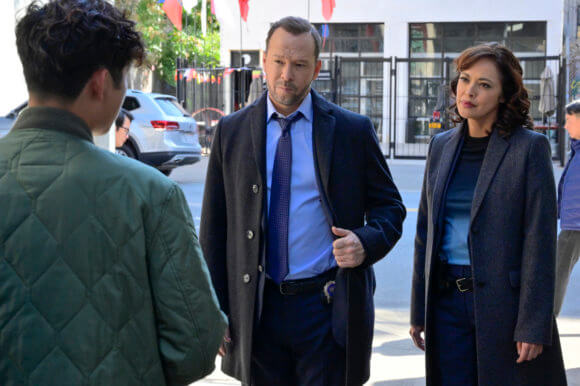 A Quick Recap!
The ninth episode began with Jamie putting off an accidental fire. Henry confessed to Jamie about leaving the burner on and asked him to stay quiet about it. Unfortunately, Eddie and Cora found themselves in the middle of a shootout. They tried to protect themselves, but Cora got shot while Eddie was hit by a bike.
Meanwhile, Maria and Danny ran into a paranoid woman who informed them about a man planning to kidnap her. But, they could not ID the suspect as a result of a citywide system failure. Danny confirmed the man's identity after the system was restored. The perpetrator was ID'd as Gavin Powers, who had been charged with assault in the past.
Moreover, in Blue Bloods Season 12 Episode 9, Eddie was surprised to find about Cora's pregnancy. However, Cora asked Eddie not to tell anyone about it. Also, Frank discovered that the system failure was due to a test by Sloane, a cyber security firm's VP. The man was also the acting Commissioner of London. He offered Frank to help secure the city's cyber defenses.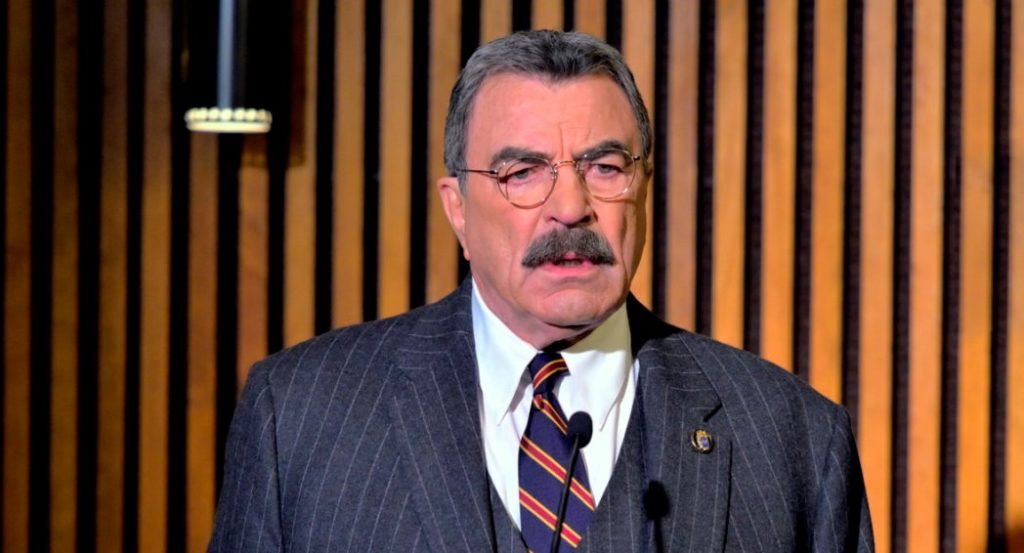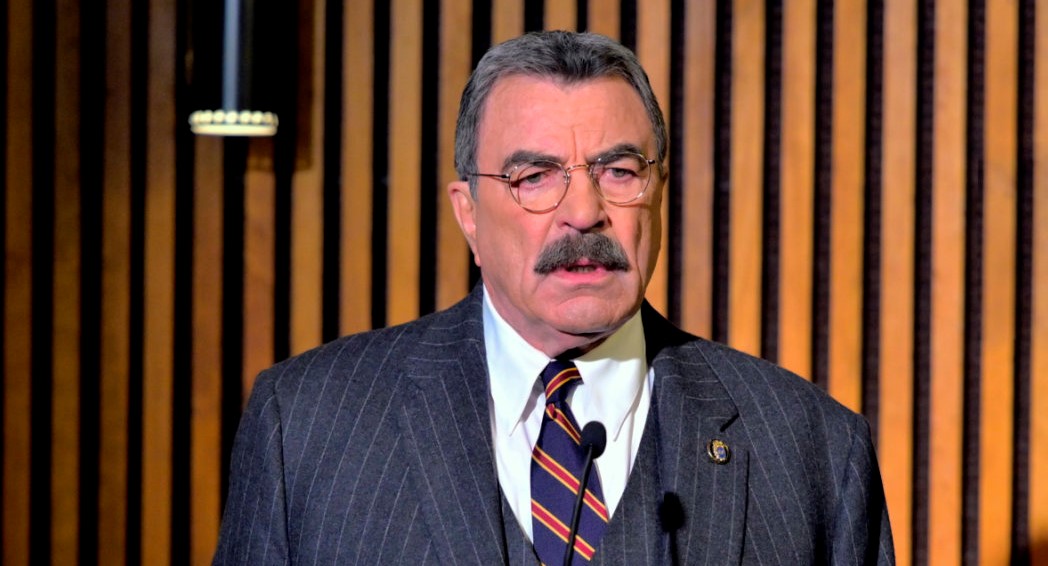 Maria Gets Shot While Cora Faces The Reality Of Her Pregnancy!
Further, Danny and Maria acted on an anonymous tip about a woman. On reaching the spot, they found that the woman was tied up. She blamed Billy Smith for her abduction. On the other hand, Eddie told Rin about Cora's pregnancy while Frank asked Abigail to look into Sloane's history. Frank met Sloane, who revealed that the NYPD accepted his help. She showed Frank the contract and confronted him about the background check.
Eventually, Maria and Danny tracked Gavin down using Bill's information. The confrontation with Gavin resulted in Maria getting shot. However, she survived and suffered minor injuries. Cora was shocked when Jamie told her to take the pregnancy seriously. She thought Eddie told him. But, Jamie said her pregnancy was obvious, and Eddie did not tell him about it in Blue Bloods Season 12 Episode 9.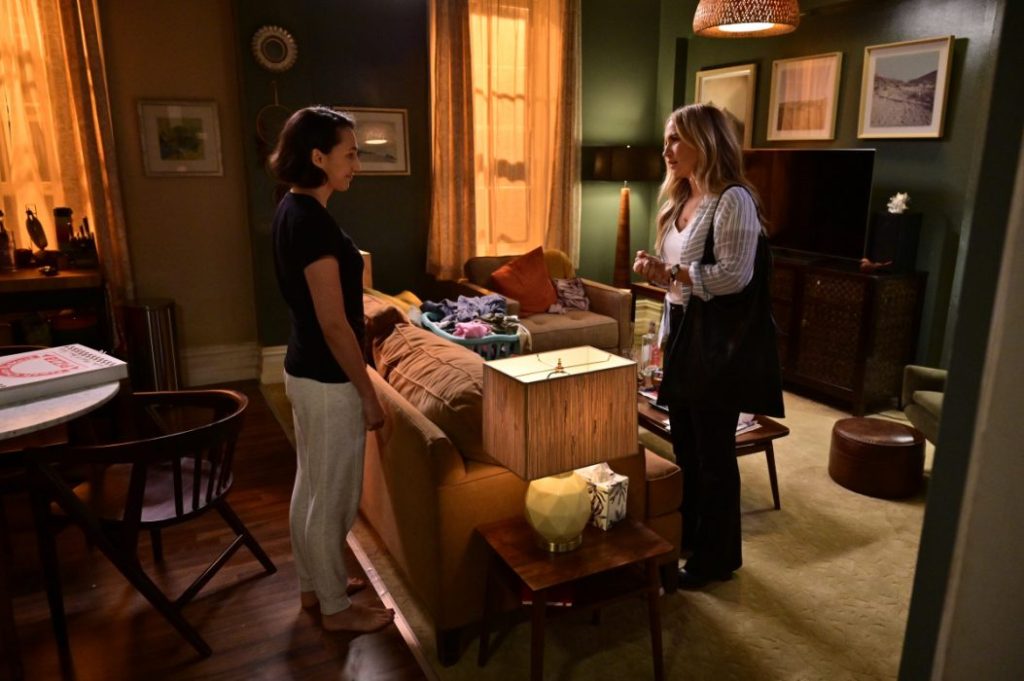 Blue Bloods Season 12 Episode 10: Airing Date
Blue Bloods Season 12 is returning after a fall break as the previous episode aired on December 10, 2021. Now finally, CBS will air Blue Bloods Season 12 Episode 10 on January 7, 2021. The network will air a new episode weekly on Fridays at 10:00 p.m. ET. In addition, every episode of season 12 has an estimated runtime of around 45 minutes.
Where To Stream The Returning Episode Online?
If you miss CBS's broadcast, you can stream the returning episode on the network's website and Paramount+. Moreover, season 12 is also available on Hulu+Live, Sling TV, DirecTV, Amazon Prime Video, Xfinity, iTunes, and the Microsoft store. So, don't miss out on the tenth episode, and stay tuned for more thrilling episode previews.