HBO's top-rated teen drama is returning for the second installment with the premiere of Euphoria Season 2 Episode 1. It looks like the premiere episode will finally depict Rue's fate after overdosing on drugs in the finale last season. After Jules left, Rue would be looking to gather herself while dealing with loss, addiction, and trauma in the upcoming episode. Hence, keep reading to know all the updates about the first episode.
Euphoria Season 2 Episode 1 Precap: What Will Happen Next?
The premiere episode has been titled "Trying to get to Heaven before they close the Door." Rue would be picking up the pieces of her broken life after Jules left previously. She will be dealing with her addiction and taking up AA meetings. However, she will set up a drug business carrying a bag full of pills to these meetings.
Meanwhile, Rue would be struggling badly to deal with her broken relationship with Jules in Euphoria Season 2 Episode 1. The upcoming episode will look into Rue's trauma and how she deals with the people of East Highland. Rue desperately needs t find some hope to balance the stress of her relationships, addiction, and grief.
A Quick Recap!
Rue reconciled with Jules while recovering from a kidney infection in the previous season's finale. Meanwhile, Nat was unable to get an erection with Maggie. She finally confronted him about his sexuality, resulting in Nate attacking her.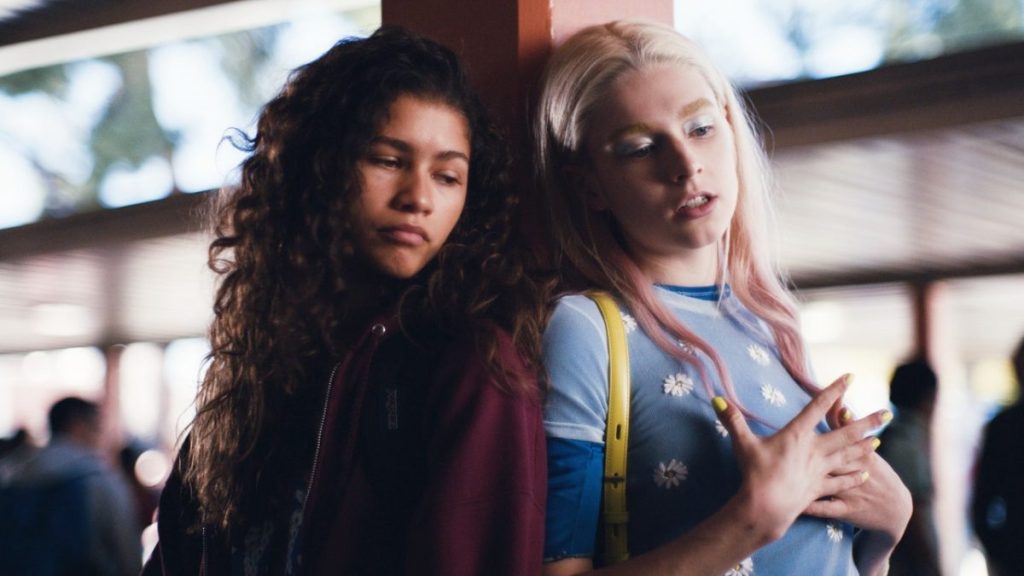 On the other hand, Maddy stole the video from Nate's phone while he was in the shower. She went home and was shocked to see Cal and Jules in the video. Moreover, Nate won the finale of a high-school football game, but his father was not impressed by his performance. They had a fight, but his father had the upper hand. Frustrated by his situation, Nate began hitting himself and shocked Cal. 
Meanwhile, Cassie underwent an abortion with her mother and sister's help. Fez broke into Mouse's supplier's warehouse and robbed him to pay Mouse back. At the winter formal, Kat apologized to Ethan for her behavior. Moreover, Rue confronted Nate and threatened to expose Cal. Nate responded by questioning Jules' loyalty. 
Eventually, Nate and Maddy decided to end their relationship after fighting the whole evening. Also, Rue and Jules decided to leave town together. However, Rue didn't show up, and Jules was left alone. At the end of Euphoria Season 1, Rue snorted oxycodone and went into a wild trance.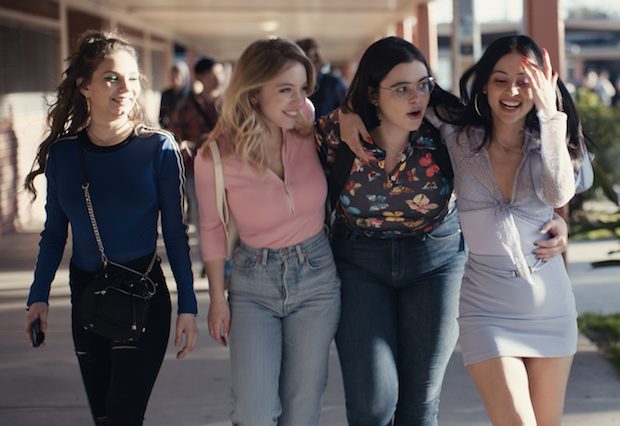 Euphoria Season 2 Episode 1: Premiere Date
HBO will premiere Euphoria Season 2 Episode 1 on January 9, 2021. The network will air a new episode weekly on Sundays at 9:00 p.m. ET. Each new episode of season 2 will have an estimated runtime between 48-65 minutes.
Where To Stream The Premiere Episode Online?
If you miss HBO's broadcast, you can stream the first episode on HBO Max and Hulu. In addition, season 2 can also be viewed on Amazon Prime Video, DirecTV, YouTube TV, Xfinity Stream, Apple TV, and Google Play Movies And TV. So, don't skip the premiere episode and stay tuned for more thrilling episode previews about your favorite TV shows.