Fans of Sex and The City got a treat in 2021 when the show returned in a new avatar as ' And Just Like That'. The sixth episode of the show aired on January 6. In the episode, viewers saw Carrie going to Seema's home for Diwali while still coping with Mr. Big's death. Now, fans are looking forward to And Just Like That Episode 7 to see what's next for Carrie & her friends.
And Just Like That Episode 7: What's Next?
While you are waiting for the premiere of the episode, we have brought you the preview to get you acquainted with what to expect from the episode. The seventh episode of And Just Like That is titled "Sex and the Widow". The episode is directed by Anu Valia. In the next episode, Carrie will consider dating again, as she is trying to move on after Mr. Big's death.
Meanwhile, Miranda's Instagram message to Che will go unnoticed. In addition to that, the episode will see a lot of drama unfolding, and fans are excited about it. The official summary for the seventh episode is also here. It states "Carrie gets an interesting proposition from her book publisher, while Miranda attempts to rekindle a spark with Steve following radio silence from Che."
A Quick Recap!
The sixth episode of And Just Like That aired on January 6, 2022. The episode directed by Cynthia Nixon was called titled "Diwali." First, viewers saw Carrie trying to start fresh, so she bought a stunning house downtown. Meanwhile, Rose and Lilly wanted to make certain changes in their room that were suitable for them accord ing to their taste. But Charlotte was shocked. Nya was still trying to have a baby. She then called Miranda for a project in which they wanted to turn old and unused houses into a shelter for needy women.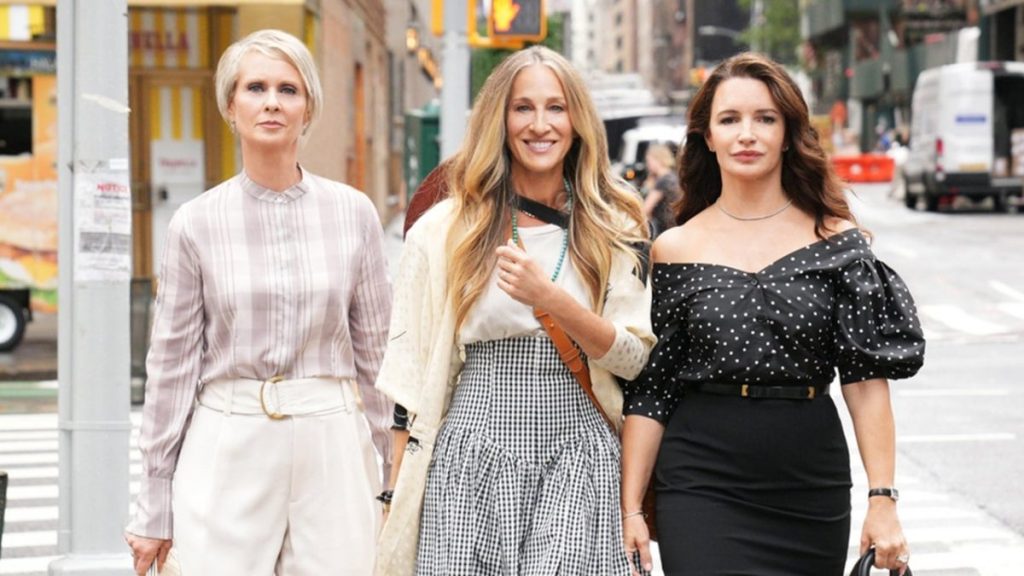 On the other hand, Seema's family invited Carrie to their home for a traditional celebration of the festival of Diwali. Seema cooked up a fake story about meeting a doctor named Dennis just to get rid of her parent's nagging for her to get married. Afterward, Carrie went with Anthony to consult a cosmetic surgeon about her facelift. But she then thought of doing it herself. Later on, Charlotte confronted Miranda about how she was acting around Che. But she appreciated Miranda for quitting alcohol. 
Carrie is still attempting to carry on with her life in the absence of Mr. Big. Meanwhile, Seema's words brought hope for Carrie. Then Seema tied a thread on Carrie's wrist, which is a symbol of power in Hindu tradition. So, Carrie smiled, hinting that she was finally accepting the death of Mr. Big. In the end, Carrie decided to leave her new apartment and go back to her old home as she is much cozier there. 
And Just Like That Episode 7: Release Date!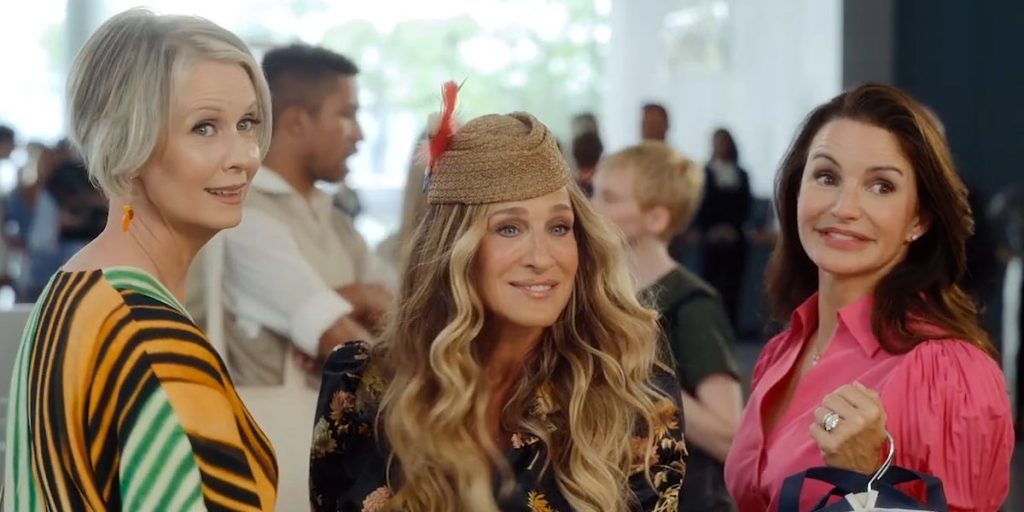 Fans are obviously excited for And Just Like That Episode 7. So you might be eager to know when will the episode drop. The answer is And Just Like That Episode 7 will premiere on January 13. And viewers can catch the broadcast on HBO at 3 pm Est. So, don't miss it, and stay tuned with us for more updates.
Also rea dAnd Just Like That Episode 6: Carrie Work For A Better Future, The Group Celebrates "Diwali!"