The Task Force will be investigating a major bet fixing syndicate in The Blacklist Season 9 Episode 8. The death of a tennis player will direct the team in a mysterious direction. Meanwhile, Red will look into Dembe's betrayal while Ressler struggles to stay sober. Hence, keep reading ahead to learn all the details about the eighth episode.
The Blacklist Season 9 Episode 8 Preview: What Will Happen Next?
The eighth episode of Blacklist Season 9 is titled "Dr. Razmik Maier." The mysterious death of a professional tennis player will lead the Task Force into a swamp of suspicions. They will doubt a doctor who might be harming and manipulating the doctors to fix the odds for a major betting organization.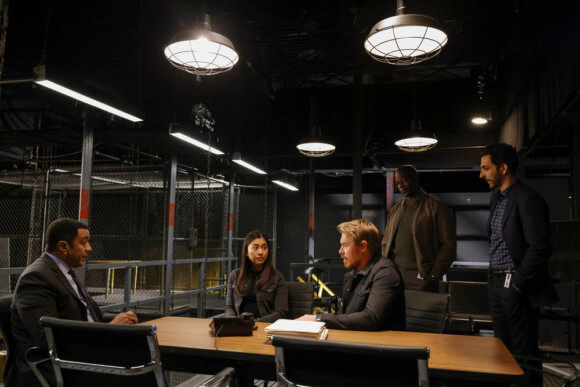 Meanwhile, Red is still not over Dembe's decision to hand over the letter to Liz before she killed Red. Thus, he will dig deeper into why Dembe betrayed Red's confidence in The Blacklist Season 9 Episode 8. On the other hand, as Ressler manages to get over Liz's death, he will still suffer to give up his unhealthy habits. Thus, Ressler will struggle to keep himself sober in the next episode.
A Quick Recap!
The previous episode told the story of Elizabeth's death from Ressler's perspective. It had been two years since Liz was shot to death. Ressler took a day off to visit Elizabeth's grave on her death anniversary.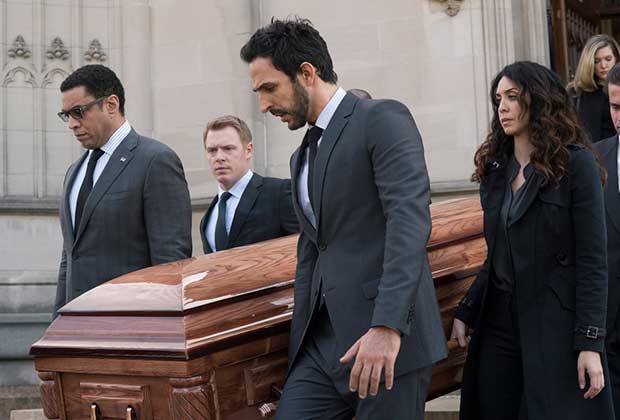 Then, in a flashback, Ressler ran to the hospital and was right behind Liz when Vandyke shot her to death. Reddington and Dembe managed to escape the scenes. He stole a car and chased Red furiously. However, he lost control due to his unstable condition and ran into another car. He and the second driver were then taken to the hospital, and both of them recovered. The doctor advised Ressler to take oxycodone to keep his head stable. 
Moreover, in The Blacklist Season 9 Episode 7, Cooper told him to move forward and start fresh. But, Ressler was so depressed that he resigned from his job and moved to Liberty Falls. He stayed in a motel and became friends with the receptionist, Lauren, and her son, Theodore. He ran out of oxycodone and tried to get some at the bar. Unfortunately, a group of bandits at the bar robbed him. So, he had to use his skills as an auto mechanic to pay the motel bills. Ressler tried to start a new life and helped Lauren & Theodore to fight her abusive ex-husband.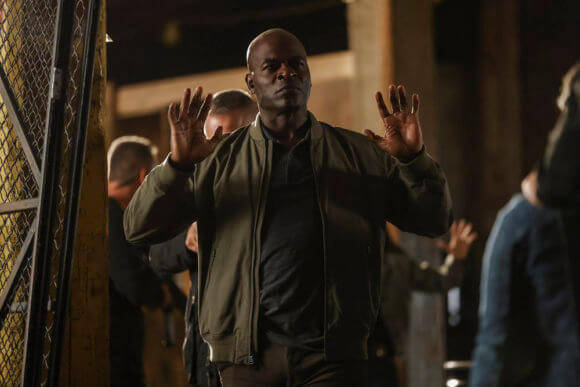 Back to reality, Ressler shaved his beard, bought Liz's favorite carnations, and took a trip to the cemetery. He went to the spot where Tom and Liz were buried. After that, he discussed everything that happened with him, Red, and the Task Force. In the end, Ressler finally managed to move on in The Blacklist Season 9 Episode 7.
The Blacklist Season 9 Episode 8: Airing Date
NBC will air The Blacklist Season 9 Episode 8 on January 13, 2022. The network airs a new episode weekly on Thursdays at 8:00 p.m. ET. And each new episode has around 45 minutes of estimated runtime.
Where To Stream The Next Episode Online?
If you miss NBC's broadcast, you can stream the upcoming episode on the network's official website and the NBC app. Moreover, season 9 is also available on Hulu+Live, YouTube TV. Spectrum, Vudu, Xfinity, and DirecTV. So, don't miss the eighth episode and keep returning for more exciting episode previews.