Netflix's dark comedy-drama series After Life portrays a more profound and emotional blend of grief, depression, self-loathing, and melancholia. The show's punchy, dark and snide comedy resonated with the viewers. After Life Season 3 will revolve around Tony's self-realization of his deep, dark wounds and his relationship with Emma. Also, Tony would be seen taking a beautiful 180 turn, which will bring tears to your eyes. With its much-established popularity, After Life Season 3 is all set to hit the screens.
The hilarious melodrama follows the life of a recently widowed newspaper writer, Tony Johnson, wobbling between suicidal thoughts and the need to stay alive for his dog. His life was turned upside down when his wife died battling breast cancer. Since then, Tony has almost not cared how his actions impacted others. At present, Tony still hasn't processed his traumatic experience. However, he is learning to be more kind and caring with time.
After Life Season 3: Trailer Out!
Fans were tired of waiting for the After-Life Season 3 trailer. Finally, the third season's trailer officially aired on New Year's Day.
The trailer sees Tony mentions that he wants to go on a trip to scatter his dad's ashes as he continues to simmer himself with his grief. But, on the bright side, we find Tony finally empathizing with others around him and being a little more generous.
Since the announcement of season three of After Life, the creator Ricky Gervais has shared some beautiful moments and montage clips from the new season. Ricky also shared a montage video of him and Brandy, the dog, enjoying themselves with the song "You're my best friend" by Queen playing in the background.
What Fans Can Expect from After Life Season 3?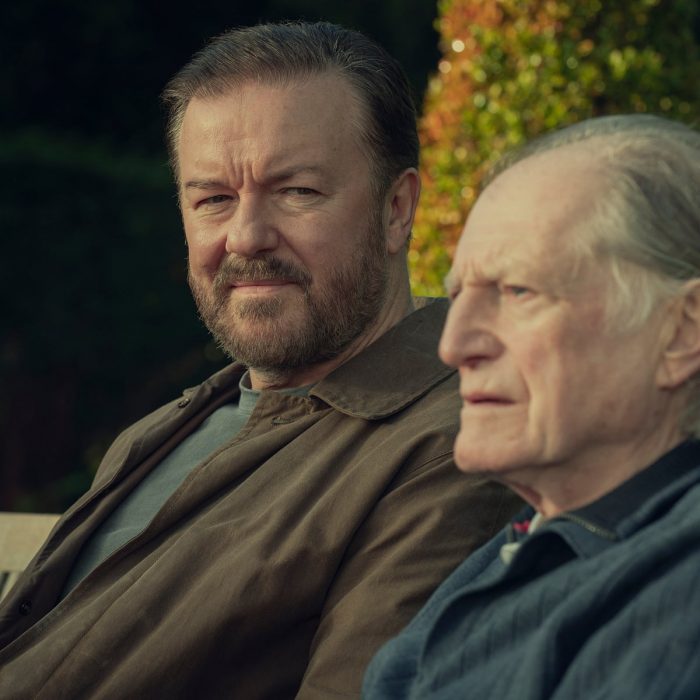 The previous season of After Life ended with emotional baggage for Tony. Tony's dad Ray Johnson passed away, suffering from dementia. Experiencing the death of two beloved people, Tony was hurt and shattered. However, he tackled his father's death in a much healthier way this time. On the other side, things between Emma and Tony started to warm as she stopped him from committing suicide. 
As for After Life Season 3, there are speculations that Tony might try to relive his life. With Emma by his side, there is a possibility of him finding a new light. Moreover, season 3 of the series could be more about Tony's revelations of his inner side and unprocessed grief. As he still struggles with his engraved pain.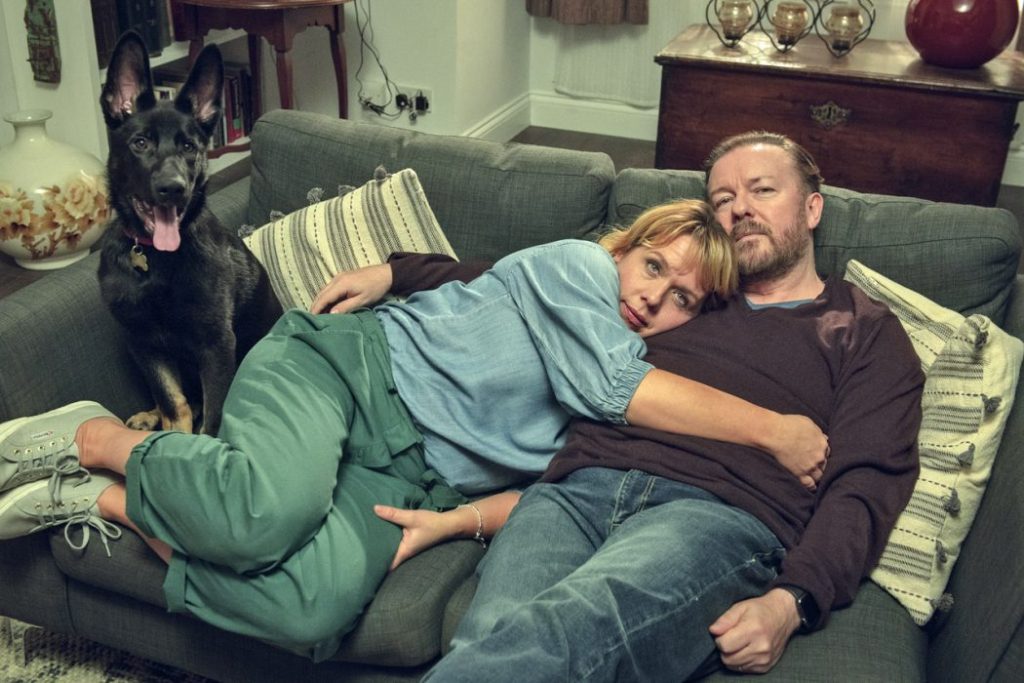 However, the second season ended with an open-ended cliffhanger doesn't that seem to go anywhere. It isn't easy to speculate how the next season would pick up. Will Tony succumb to his obnoxious suicidal thought? Or will he stay in a relationship limbo with Emma? Additionally, this is precisely the point of the series.
In an interview, Ricky Gervais
stated that he wanted to leave the second season like that only. Because life is a gift of ups and downs, we don't know what's in for tomorrow. He further added, "We have all got problems, and they reoccur, we suppress them, or we get over something, and another one pops up." 
After Life Season 3: When Will It Air?
The filming of the series was already finished in June 2021. As per the reports, the official trailer revealed, After Life Season 3 will release on January 14, 2022. Fans can expect at least six episodes of the third season. Sadly, the third season will be the final installment of After Life. 
Make sure to tune in to Netflix for the show. Till then, sit back and enjoy.