It seems like Danny will go after a deceiving man fooling around people in Blue Bloods Season 12 Episode 11. The con man is fooling people and pretending to be a legendary artist. Thus, Danny will look to find this man and arrest him. Moreover, Frank will look into a respected officer accused of using her badge for personal gains. Hence, keep reading ahead to learn all the necessary updates about the eleventh episode.
Blue Bloods Season 12 Episode 11 Precap: What Will Happen?
The eleventh episode of Blue Bloods Season 12 is titled "On the Arm." Danny would come across a con artist pretending to be legendary singer Jimmy Buffet. He will look to take down the con man who is fooling around people and taking their money. Meanwhile, Frank will learn about a decorated police captain using her powers for personal benefits. Frank will investigate the officer using her badge to get free wares from local stores in Blue Bloods Season 12 Episode 11.
A Quick Recap!
In the previous episode, Sid found two officers fighting over the department's funding plans. Meanwhile, Danny and Baez worked on stopping a drug shipment before it reached the streets. However, their investigation was intervened by the FBI, who wanted to take over the case.
However, things settled down between the two departments when Major gates of the FBI offered Danny to join him on the mission. Further, Jamie helped his neighbor, Jason, deal with his bookie. Jason owed the man a lot of gambling debt. The bookie turned out to be Sergeant Coolidge, but he denied threatening Jason.
Meanwhile, in Blue Bloods Season 12 Episode 10, Danny realized that Major gates' partner was killed by the same cartel they were investigating during the investigation. He tried to warn Gates to be careful and not let his emotions come in the way. However, Gates was all in to bring his partner's death to justice, and he landed in a tragic situation. Fortunately. Danny came to his rescue and managed to stop the drug shipment.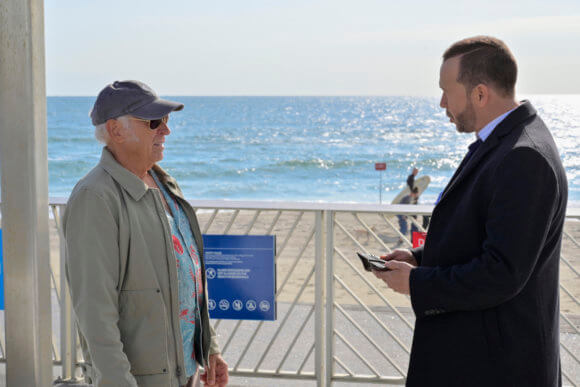 Moreover, Sid took the funding brawl scenario to Frank. He revealed the actions of Officer Zeale and Officer Sauter. Frank called Zeale in his office and asked him to apologize. After that, Frank met with mayor Chase regarding the same issue requesting Zeale's suspension. However, the discussion turned into an argument, and Frank warned the mayor not to get involved with the police business. 
Further, Jamie digs deeper into Sergeant Coolidge's ties with the gambling business. He warned the sergeant and asked him to get out of it. Jamie was ready to report Coolidge, but Sid stopped him. He explained Coolidge's decorated past to Jamie and revealed that his wife was unwell. Coolidge needed money for her treatment and had no choice but to get involved in the gambling world. Jamie decided to give Coolidge an envelope full of money, but he refused. He invited Jamie for a beer in Blue Bloods Season 12 Episode 10.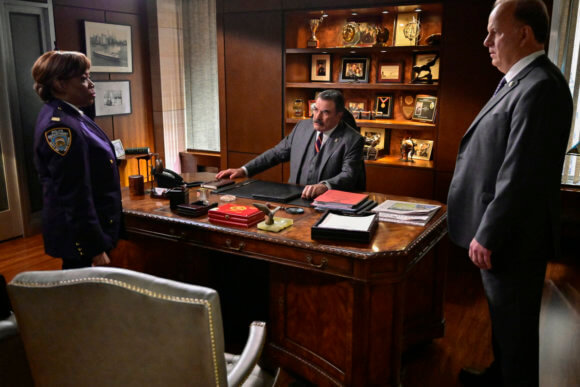 Blue Bloods Season 12 Episode 11: Airing Date
CBS will air Blue Bloods Season 12 Episode 11 on January 14, 2022. The network airs a new episode weekly on Fridays at 10:00 p.m. ET. In addition, each episode of season 12 has an estimated runtime of around 45 minutes.
Where To Stream The Next Episode Online?
If you miss CBS's broadcast, you can stream the upcoming episode on the network's official website and Paramount+. Moreover, the current season is also available on Hulu+Live, Sling TV, Xfinity, DirecTV, iTunes, Amazon Prime Video, and the Microsoft Store. So, don't miss out on episode 11 and keep returning for more thrilling episode previews about your favorite TV shows.