Thomas and Higgins would be tracking down the source of an anonymous cash donation to the church in Magnum PI Season 4 Episode 11. A nun will hire them to look into the matter associated with a parishioner in the next episode. Meanwhile, Jin's business would have some problems while Rick reconnects with Suzy. Hence, keep reading ahead to learn all the essential details about the eleventh episode.
Magnum PI Season 4 Episode 11 Preview: What Will Happen?
The eleventh episode of Magnum PI Season 4 is titled "If I Should Die Before I Wake." A nun will hire Magnum and Higgins to look into a large cash donation to the church. The money will be received in the name of a parishioner who would be undergoing medical treatment at the church. Meanwhile, Jin's new dog-walking business would take a dramatic turnaround in Magnum PI Season 4 Episode 11. Moreover, Rick would be extremely nervous while preparing to reconnect with Suzy in the next episode.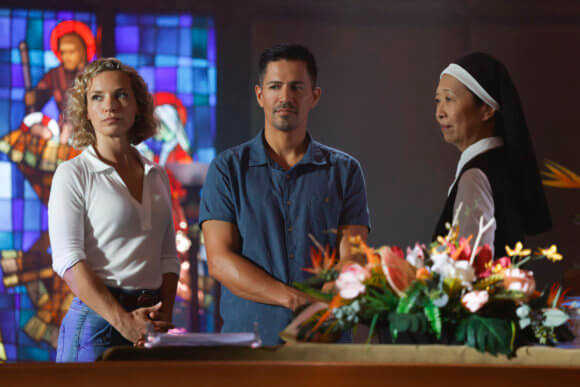 A Quick Recap!
The previous episode of Magnum PI Season 4 began with Higgins dreaming about kissing Magnum while on a boat. However, she found herself in a car right next to Magnum when she woke up moments before the kiss could happen. Magnum was curious about her dream and tried to get her to spill the beans.
The duo was looking for a man named Jared to prove his infidelity. Jared's wife had hired Higgins and Magnum to find proof so she could divorce him. The duo showed up at Jared's girlfriend's house and took Jared's photos while he was intimate with her.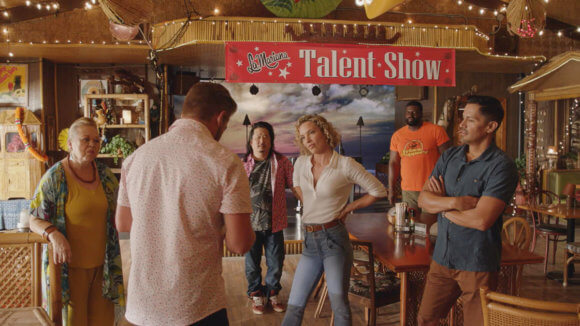 The following morning a woman named Emily approached Higgin and Magnum. She wanted them to find a man named Mikal, who she had met in a coffee shot. Emily was intrigued by the conversation they had and wanted to find Mikal. So, Magnum told Rick to serve Jared with the divorce papers before leaving to find Mikal. The duo managed to find the real Mikal, that the man had a deal with him to use his name. Emily was still hell-bent on finding the man. So, Higgins and Magnum continued their search and found the mysterious name, whose real name was Mason.
Mason Gets Abducted By His Sister's Killers
Mason had been abducted by a wealthy company owner named Shane Whelan. Moreover, Shane was an ex-cop and was responsible for breaking Fordon's marriage. So, Gordon got involved in the case. It was revealed that Mason's sister and many others died while working for Shane's company. So, Mason found the evidence and kept it in an SD card that he slipped in Emily's purse.
Thus, Shane's men went after Emily, but Higgins and Magnum managed to save her. Eventually, Magnum made a deal with Shane to rescue Mason in exchange for the SD card. Thus, Magnum gave him a fake card to rescue Mason and then exposed Shane's company in Magnum PI Season 4 Episode 10. Gordon arrested Shane as he was taken away in prison.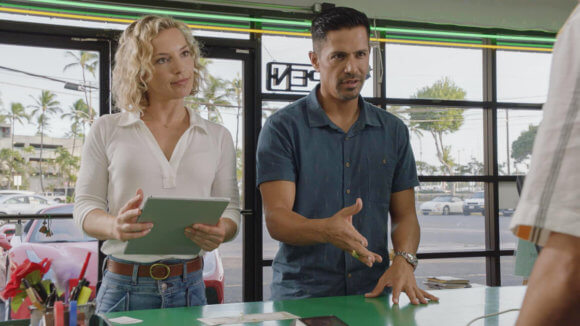 Magnum PI Season 4 Episode 11: Airing Date
CBS will air Magnum PI Season 4 Episode 11 on January 14, 2022. the network airs each new episode weekly on Fridays at 9:00 p.m. ET. Moreover, every episode of season 4 has an estimated runtime of 45 minutes.
Where To Stream The Next Episode Online?
If you miss the upcoming episode on CBS, you can stream it on the network's official website and Paramount+. Moreover, season 4 is also available on YouTube TV, Hulu+Live, Fubo TV, Xfinity, Spectrum, YouTube TV, and DirecTV. So, don't miss out on the eleventh episode, and stay tuned for more exciting episode previews.