It seems like Sheldon will express his love for comic books in Young Sheldon Season 5 Episode 12. He will attend his first comic convention while Mary starts a new business. Moreover, Georgie will continue to hang out with Mandy, who is unaware of his real age. Hence, continue reading to learn all the updates about episode 12.
Young Sheldon Season 5 Episode 12 Preview: What Will Happen?
The upcoming episode has been titled "A Pink Cadillac and a Glorious Tribal Dance." The upcoming episode will deal with Sheldon's love for comics. He will go to his first comic book convention in Young Sheldon Season 5 Episode 12. Meanwhile, Mary will look to start a small business in the next episode. She will try to sell some make-up while Georgie spends more time with Mandy. It seems like his life will surface, which could put him in a lot of trouble.
A Quick Recap!
In the previous episode, Pastor Rob came up with the idea of an overnight church lock-in for the kids. Pastor Jeff agreed with the idea. So, Mary urged Missy and Sheldon to go to the lock-in. However, they were not in favor of going at first. But, Mary convinced Sheldon by appointing him as her secret spy. He told on other kids for smooth functioning of lock-in. However, Missy realized what her brother was doing and fooled him into hiding in the closet.
Meanwhile, in Young Sheldon Season 5 Episode 11, George felt awkward about running into Brenda while Billy and his whole family were away from the lock-in. He tried calling her but could not go through with it. So, he went out drinking with Principle Petersen. Unfortunately, Brenda was at the same bar, and Petersen tried to get along with Brenda as both were single. George left them at the bar to meet Mary, where he saw her smoking a cigarette and bonding with Pastor Rob.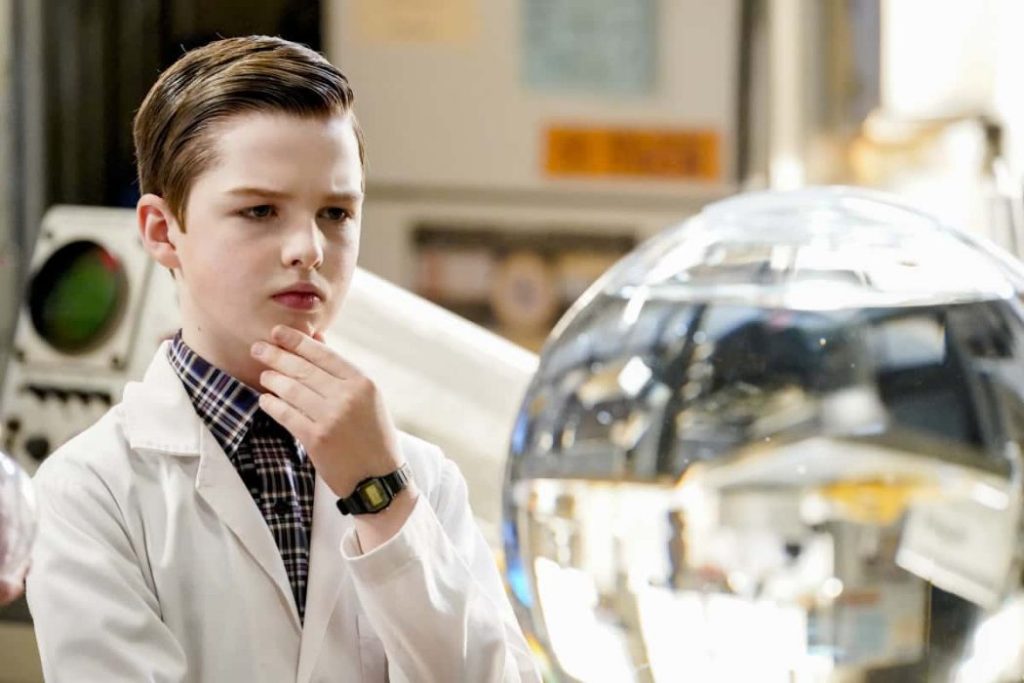 Elsewhere, Georgie ran into a woman named Mandy at the laundromat. Mandy was from San Antonio and was trying to lay low in the town. Georgie lied about his age about being a 21-year-old while mandy told that she was 25. The two got along well, and Georgie convinced Mandy to go on a date with him.
The date went smoothly except for the fact that Connie dropped by at the same restaurant. Mandy told Georgie that she was actually 29 while Georgie kept quiet in Young Sheldon Season 5 Episode 11.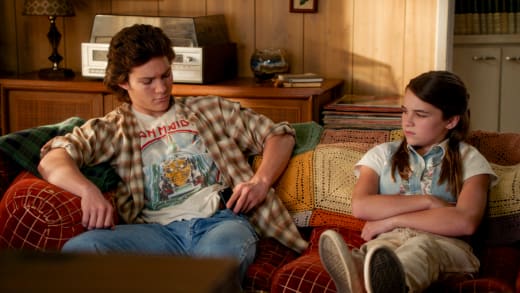 Young Sheldon Season 5 Episode 12: Airing Date
The twelfth episode of Young Sheldon Season 5 will air on January 20, 2022. CBS airs a new episode weekly on Thursdays at 8:00 p.m. ET. And, the current season will have 19-22 minutes of estimated runtime.
Where To Stream The Next Episode Online?
If you miss CBS's broadcast, you can stream the latest episode on the network's official website and Paramount+. Moreover, the fifth season is also available on Vudu, DirecTV, Fubo TV, YouTube TV, Amazon Prime Video, and Hulu+Live. Hence, don't skip the twelfth episode and keep returning for more thrilling episode previews.