It seems like the NYPD will arrest the wrong man for murder in Blue Bloods Season 12 Episode 12. however, Frank's archbishop friend knows the truth and warns Frank about it. However, he would not be ready to go against the church and reveal the killer's confession in the next episode. However, Danny, Baez, and Frank will try all the tricks to breach confidentiality and find the killer's identity. So, keep reading to learn all the necessary details about the upcoming episode.
Blue Bloods Season 12 Episode 12 Preview: What Will Happen Next?
The upcoming episode has been titled "The Regan Way." Frank will be at odds with his friend Archbishop Kearns. The bishop believes that the NYPD has arrested the wrong man in a murder case. However, the priest would not be ready to break the church's confessional seal to reveal the killer's true identity. Meanwhile, Danny and Baez will try to bypass the church's constraints and find the truth in Blue Bloods Season 12 Episode 12.
Moreover, Eddie will go against Erin and the DA's office to get justice for a sexual assault survivor. Further, the Regan family relations would be tested when Jamie and his nephew Joe hill have an argument about fair police practices in the next episode.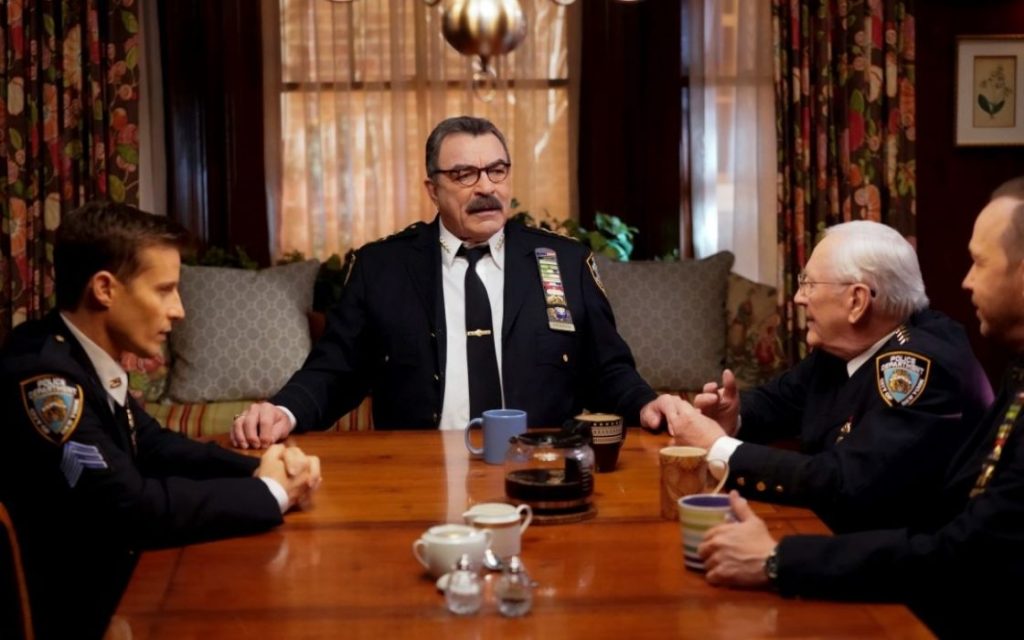 A Quick Recap!
Danny pursued a con artist named Dickie Delaney in the previous episode. The man was pretending to be legendary singer Jimmy Buffet. Danny watched the scammer trick a fan into paying for his meal at an expensive restaurant. He confronted the man and warned him to stop conning people.
Meanwhile, Frank was busy investigating an NYPD Captain, Terrel. She was accused of using her badge for personal benefits. Frank found out that she got free wares from a local store using her authority. He tried to talk to the woman and asked her to stop despite her honorable intentions.
Further, Erin was worried about her reputation. She was subjected to salacious behavior and an anonymous attack on a public employee blog. Moreover, Jamie tried to get his superior's attention in the previous episode. He received recognition after introducing a decades-old saluting rule at the precinct in Blue Bloods Season 12 Episode 11.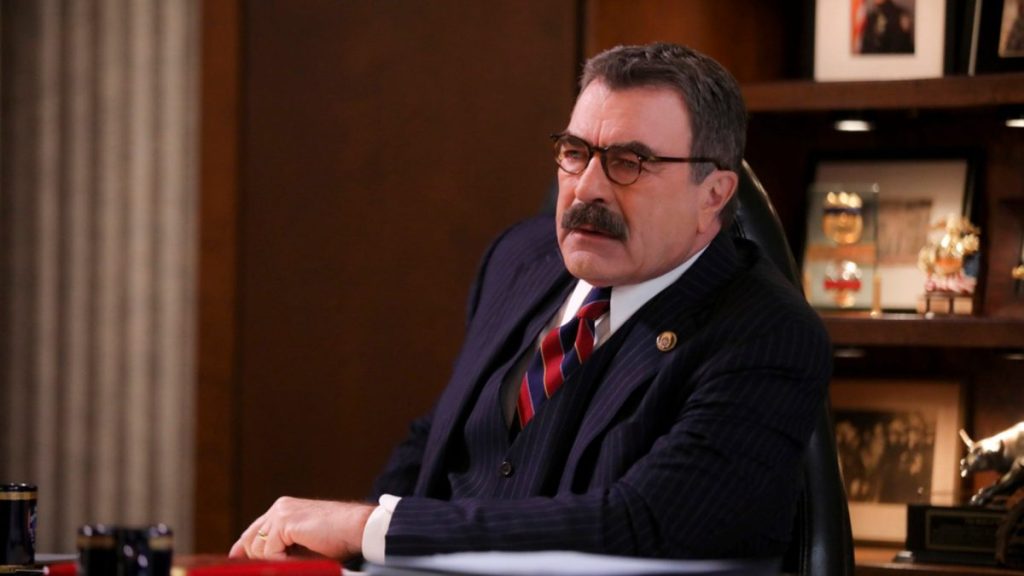 Blue Bloods Season 12 Episode 12: Airing Date
CBS will air Blue Bloods Season 12 Episode 12 on January 21, 2022. Moreover, the network airs a new episode weekly on Fridays at 10:00 p.m. ET. Also, each episode of the current season will have 45 minutes of average runtime.
Where To Stream The Next Episode Online?
If you miss CBS's broadcast, you can stream the latest episode on the network's website and Paramount+. In addition, season 12 can also be streamed on Sling TV, DirecTV, Xfinity, Hulu+Live, iTunes, Microsoft Store, and Amazon Prime Video. So, don't miss the upcoming episode and keep returning for more informative episode previews about your favorite TV shows.