It seems like the Bravo team will have to pull off a great escape in Seal Team Season 5 Episode 14. Venezuelan soldiers would chase them after they bombed the nuclear facility previously.
Thus, the team will do all they can to safely get out of the enemy territory. However, things get trickier when they return home in the next episode. So, keep reading ahead to know all the necessary details about the final episode.
Seal Team Season 5 Episode 14 Precap: What Will Happen?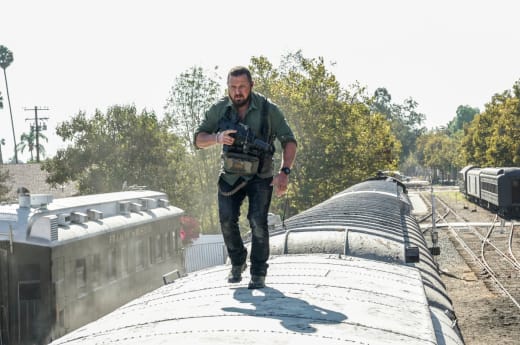 The final episode of Seal Team Season 5 is titled "All Bravo Stations." The Bravo team would credible escape to Columbia in the next episode. A lot of Venezuelan soldiers will chase them while they conduct their escape in Seal Team Season 5 Episode 14. However, they will find themselves in a much worse condition after returning home to Virginia Beach in the finale. We will find out what will become of Jason and who will lead the team in his absence.
A Quick Recap!
Jason thanked Clay for watching his back as he agreed to step down off the roof in the previous episode. Jason suggested that he wanted to tell the team about his condition before leading them on a deadly mission. However, Ray and Clay convinced Jason to keep the truth between them until they returned home safely.
They assured him that they would not let his sickness come in the way of the mission. Meanwhile, Sonny suspected that something was going on between Clay, Jason, and ray. When he asked them, they just told him that it was some stupid stuff between guys.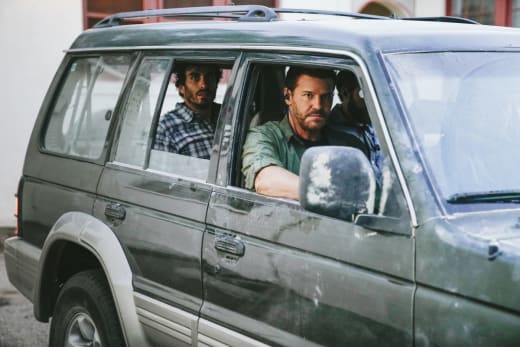 Further, in Seal Team Season 5 Episode 13, Sonny apologized to Davis for his recent rude behavior. The intel finally came as the team prepared for their upcoming mission. Soon after, Jason told the team about his condition and gave them a choice if they wanted to go on a mission with him or not. However, they decided to stay together and follow Jason as their leader.
Meanwhile, the Bravo team decided to move in at night and blow the basement pillar to take the whole nuclear facility down. However, the team was shocked to find extra security at the facility. Moreover, they were not aware of the extra ninth pillar in the basement. Hence, Jason decided to hit the ninth pillar with a truck while Sonny planted bombs on the other eight pillars. They successfully blew the facility down and were supposed to head back to Columbia in Seal Team Season 5 Episode 13.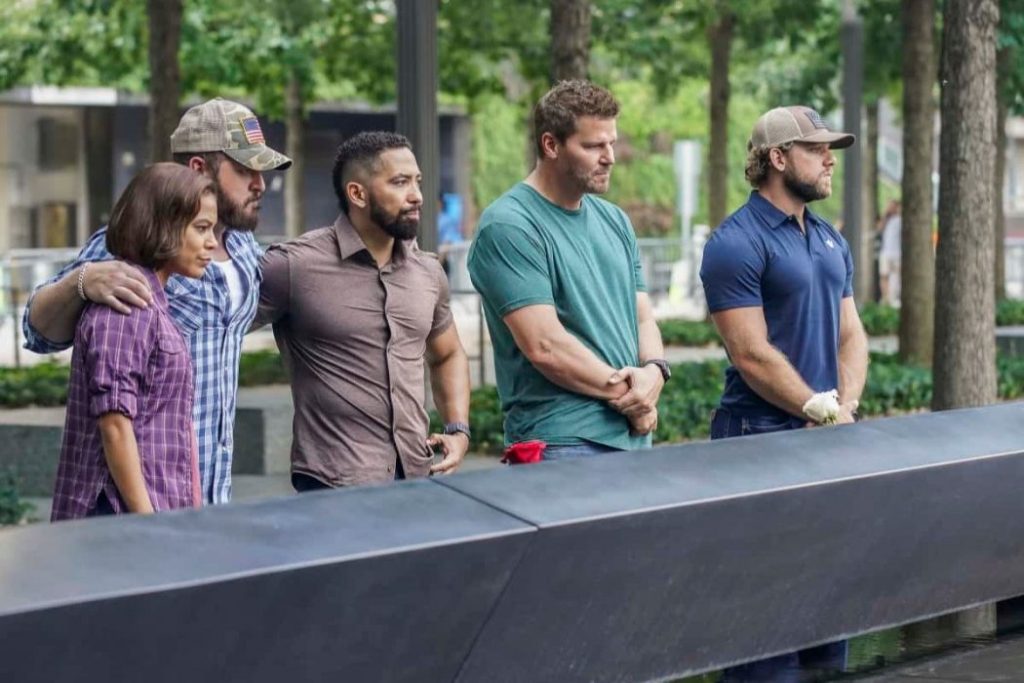 Seal Team Season 5 Episode 14: Airing Date
Seal Team Season 5 Episode 14 will air on January 23, 2022. Paramount+ will release the final episode this Sunday at 3:00 a.m. ET. Moreover, the current season is available exclusively on paramount+. So, don't miss out on episode 14 and keep returning for more thrilling episode previews.